A Pennsylvania family might have noticed that some items around their house went missing, but they didn't know where they were until they took their dog to the vet.
There, the doctor discovered a mass in the canine's stomach. When he surgically removed the items, it revealed her preference for hairbands and underwear.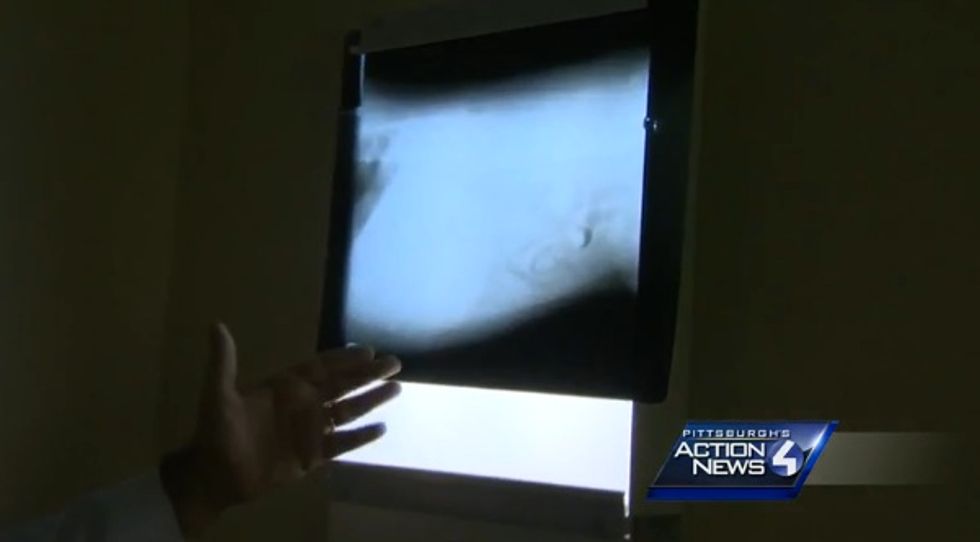 The veterinarian gestures toward the X-ray of a mass in the dog, Tiki's stomach. (Image source: WTAE-TV)
In total 62 hairbands, eight pairs of underwear, four rubber bands and a Band-Aid were fetched from the animal's stomach.
"Doctor [Hisham Ibrahim] started pulling handfuls of different items out," Emily Cottle, a veterinary technician at Good Shepherd's Veterinary Hospital in Mars, Pennsylvania, told WTAE-TV. "It was quite an experience to see."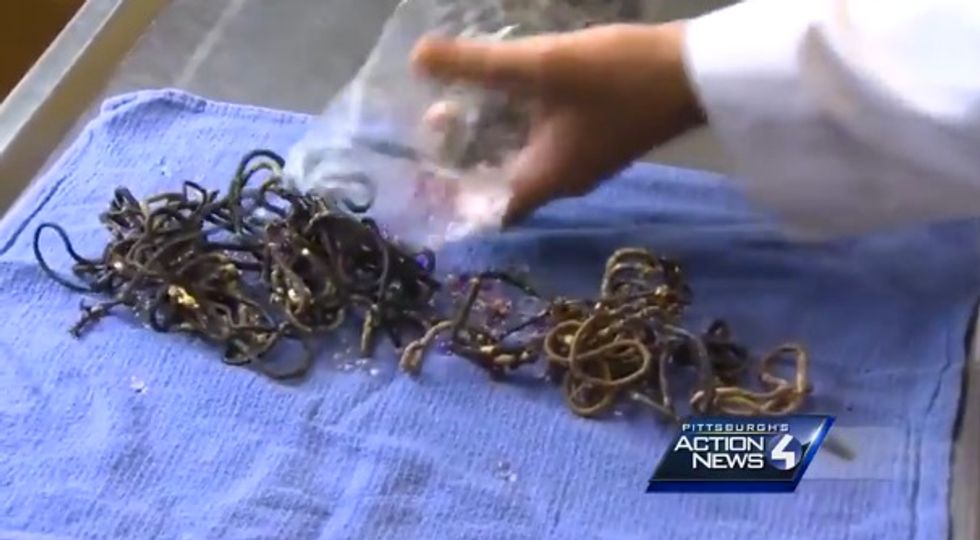 Image source: WTAE-TV
The surgery took about two hours to complete.
Ibrahim told the news station the dog, Tiki, is recovering well.
Watch WTAE's report:
Tiki joins other animals with a strange penchant for eating foreign objects, like a Great Dane who ate more than 43 socks.