A dramatic cell phone video captured a driver navigating through some of the busiest streets in Los Angeles — backwards.
In the four minute video, the Audi harrowingly navigated curves backwards, and at times crossed the double-yellow lines and barely missed oncoming traffic.
"Amazing guys," Kevin Zanazanian, who followed the car and shot the video, can be heard saying. "Only in LA."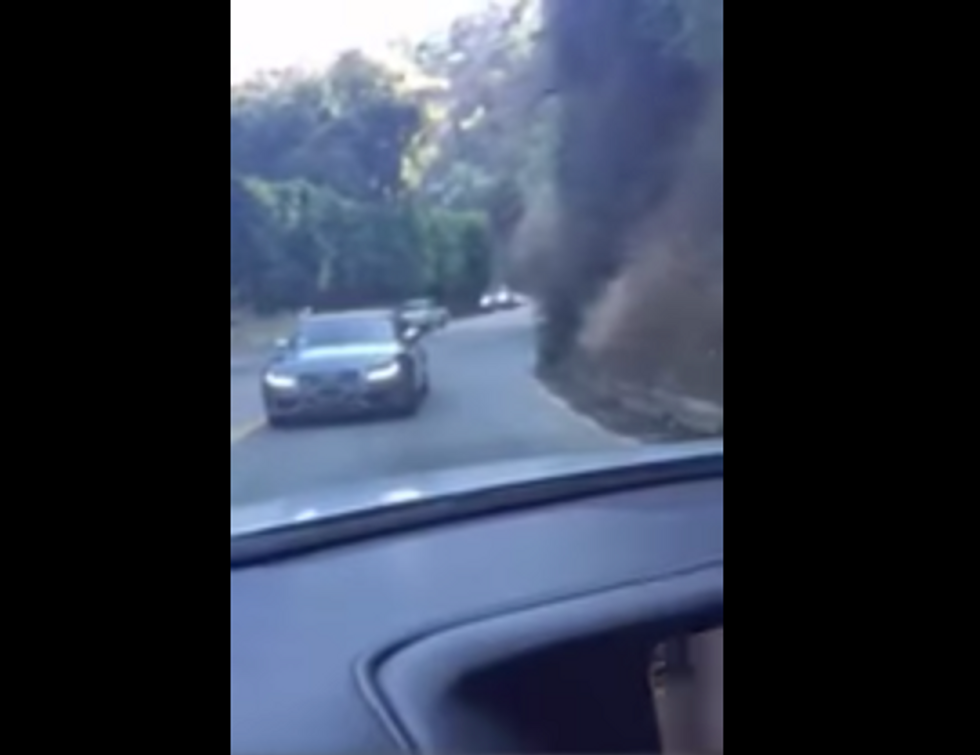 Image source: YouTube
According to CBS2 in Los Angeles, the Los Angeles Police Department said it's investigating the incident and called the footage some of the most reckless driving they have ever seen.
"Imagine if it was you or your family member driving and being struck by someone doing something irresponsible," LAPD Sgt. Tito Mariano told the local news outlet.
Zanazanian told CBS2 that he could see two people inside the vehicle — a man driving and a woman in the passenger seat. The ride lasted for more than two miles, during which the driver maneuvered around traffic and at one point almost hit a pedestrian.
"It definitely was a shocker for me," Zanazanian, a realtor, told CBS2.
The backwards-driving Audi had dealership plates. The police plan to contact the dealer in order to track down the driver who could be charged with crossing double-yellow lines, failure to drive on the right side of the roadway, reckless driving and unsafe speed.
(H/T: CBS2)