As "Bonhoeffer" author Eric Metaxas thumbed through his copy of the Yale Alumni Magazine Friday night, he happened upon a bit of news that stopped him in his tracks.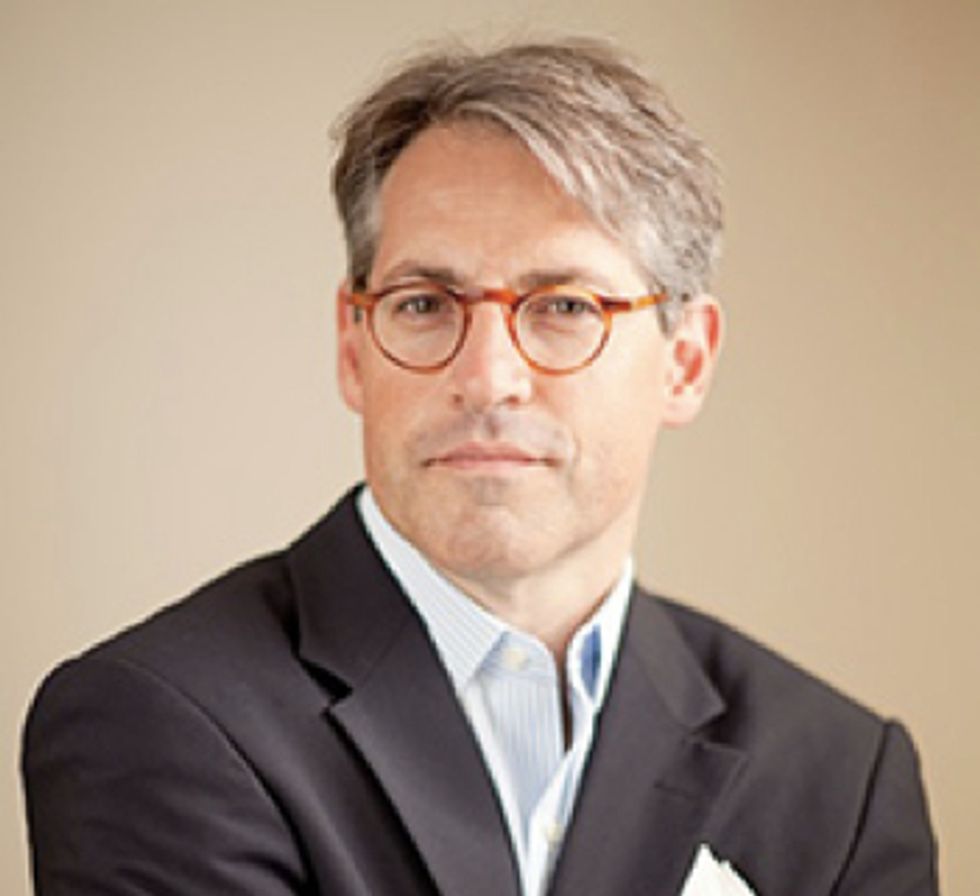 Eric Metaxas
"I was staggered and profoundly grieved to see that the Class of 1975 had as giveaways for their recent reunion created bobblehead dolls of Nathan Hale," Metaxas shared on his Facebook page Sunday.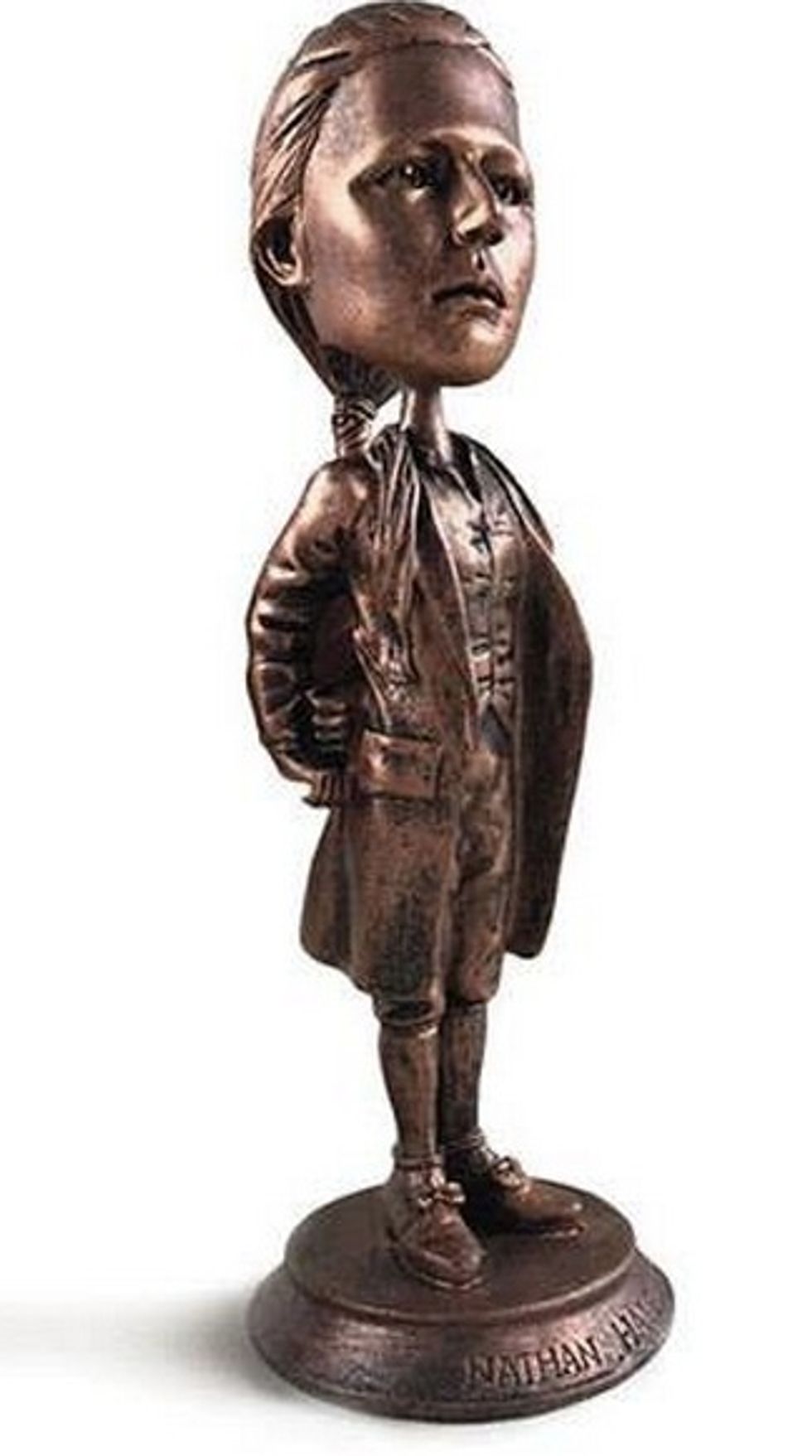 Image source: Facebook
The bobblehead is a replica of the statue of Hale — a 1773 Yale graduate — which stands on the campus "with feet tied together and arms bound behind his back in the moment of his execution," Metaxas added.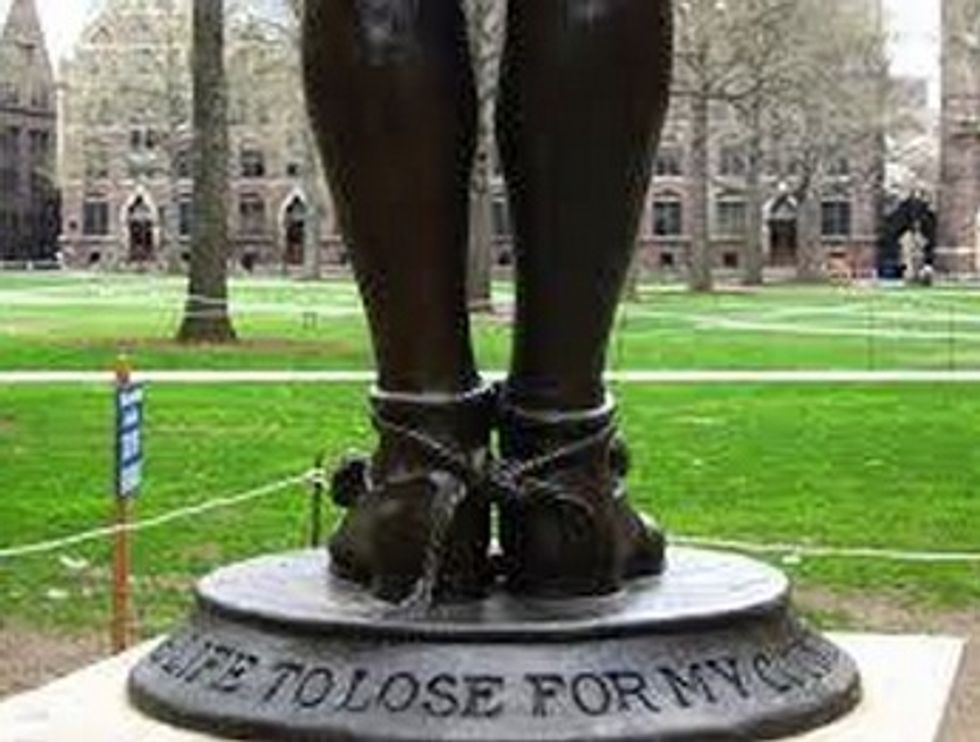 Image source: Facebook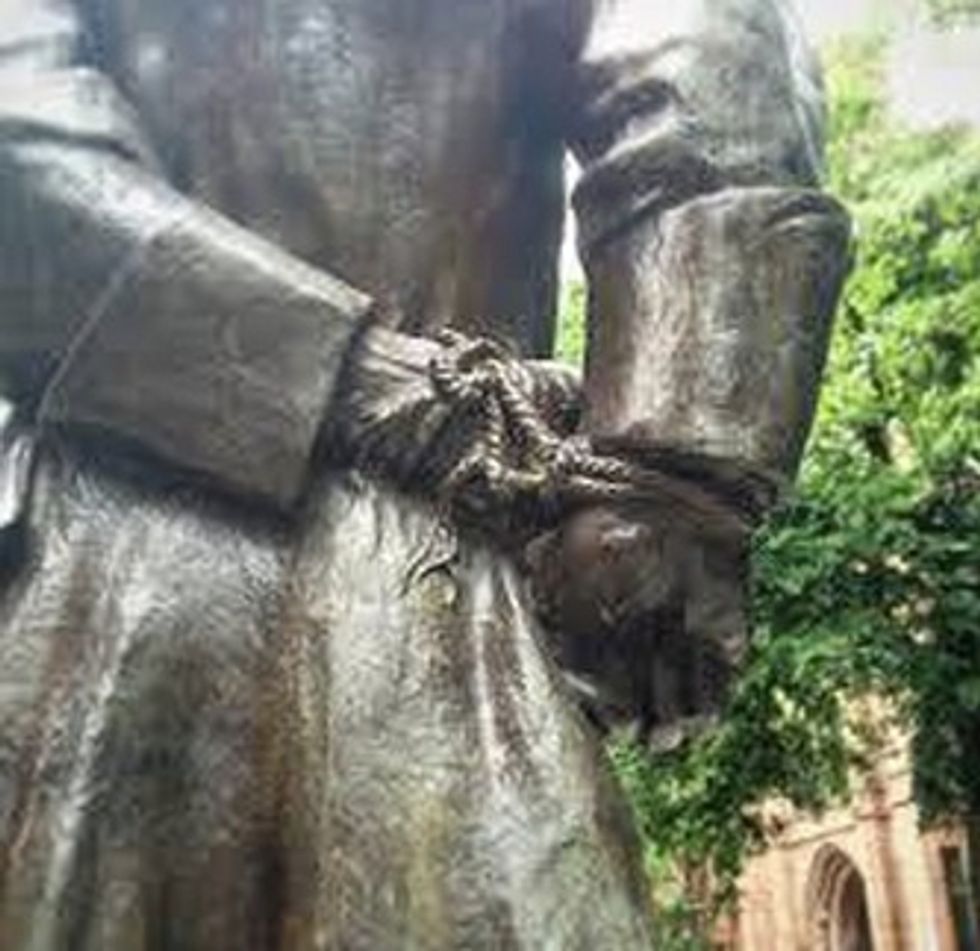 Image source: Facebook
Hale, who fought in the Revolutionary War, was executed by the British in 1776. What he's said to have uttered before being hanged Metaxas called "one of the noblest things any American has ever said."
"I only regret that I have but one life to give for my country," Hale said.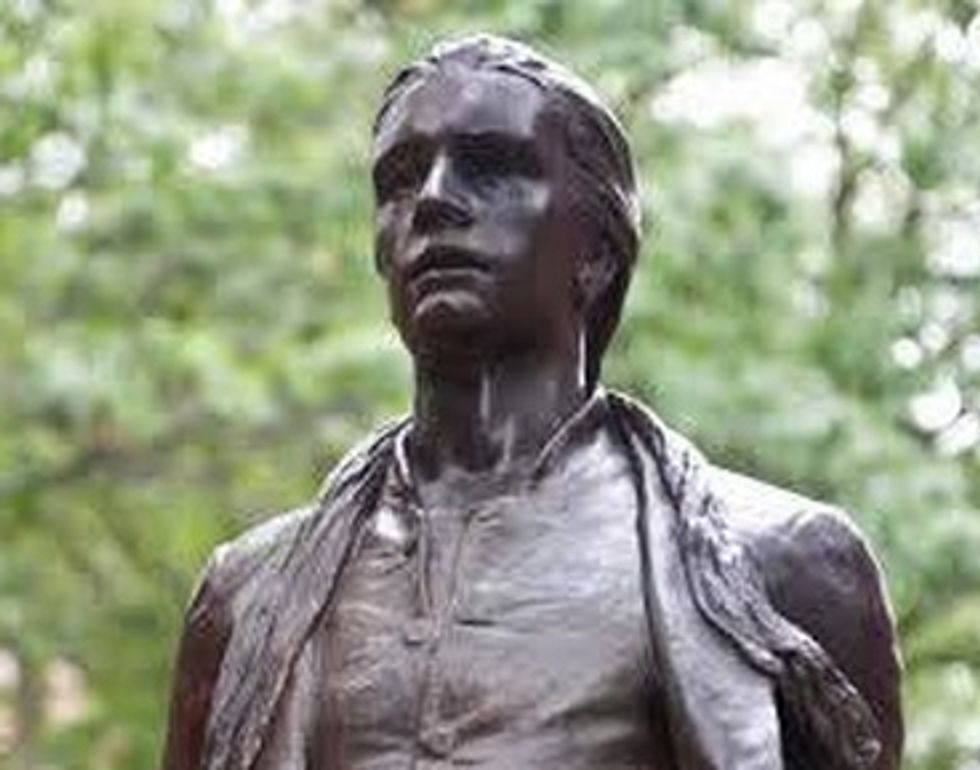 Image source: Facebook
The magazine is hawking the 8-inch-tall bobblehead with this question: "Want one? Good news: the class has more than one bobblehead to give, and you can buy them online ..."
Hammering home his point, Metaxas asked his readers to try imagining other figures — such as Martin Luther King, Jr., the Prophet Muhammad, Matthew Shepard, and Trayvon Martin — as bobbleheads.
Metaxas argued that the moment of Hale's death is "a holy moment in our history, that a 21-year-old would die for his country and say such a thing. Even the British were moved by his noble bearing, before and during his moment of death."
"That the YAM so blithely reports on this exquisitely thoughtless desecration of this martyr to the cause of freedom is deeply disturbing and horrifying," he concluded. "May the Class of '75 and YAM reconsider this in a light more befitting Nathan Hale's life and death."
—
Follow Dave Urbanski (@DaveVUrbanski) on Twitter