A knight in shining armor was on hand over the weekend to help police capture a would-be thief.
During the Colorado Renaissance Festival Saturday, a seemingly intoxicated 22-year-old crashed a jousting match and apparently attempted to steal a sword from the performance. But during his attempt to get away, a witness said a woman dressed as a medieval wench tackled the thief and helped hold him to the ground until police could arrive.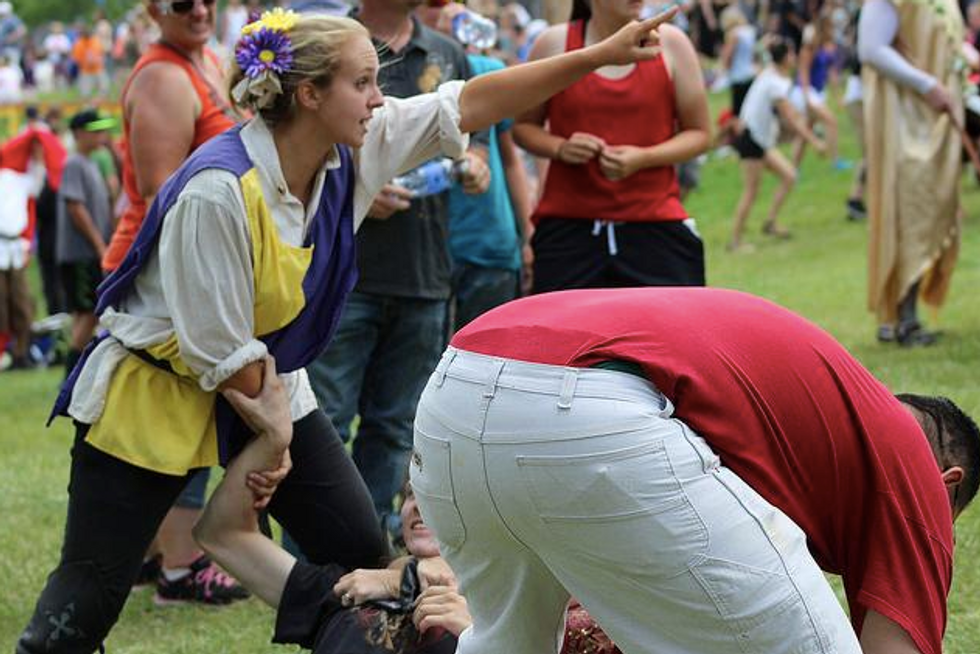 Image via Twitter/@9NEWS
But it wasn't just officers who arrested Connor Ward Saturday afternoon. A literal knight in shining armor came to the rescue and helped police arrest the man and escort him from the premises.
"I thought they were playing until she took him down in a headlock," Steve Chapman, a freelance photographer who witnessed the altercation, told the Denver Post.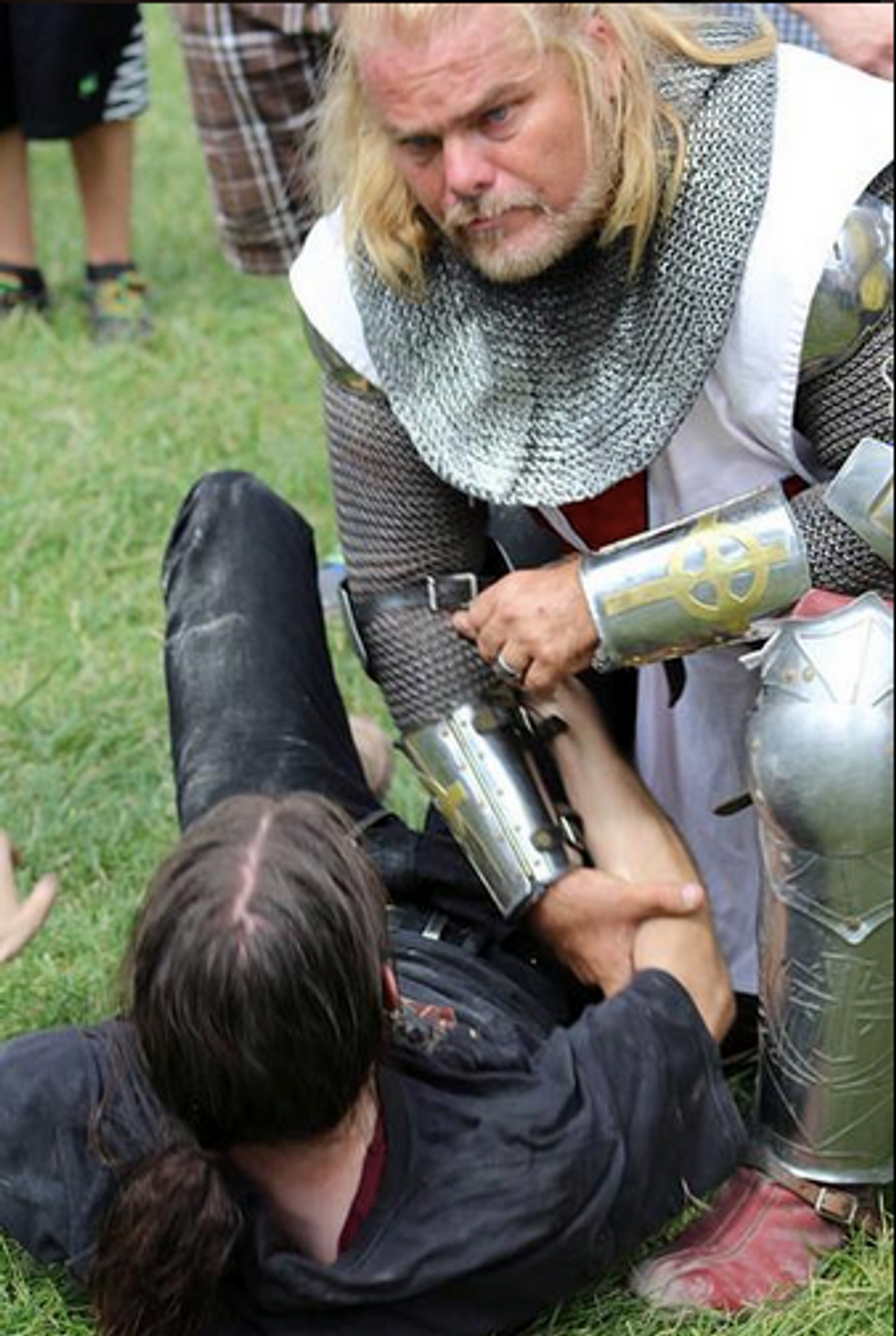 Image via Twitter/@9NEWS
Ron Hanavan, a spokesman for the Douglas County Sheriff's Office, said Ward did not take the sword from a person but perhaps pulled it out of a haystack, according to the Gazette.
Ward, of Colorado Springs, was arrested for attempting an assault on a police officer after he allegedly attempted to resist while being handcuffed, as well as on suspicion of theft.