A man famous on the Internet for his dramatic, angry rants, which have earned him the nickname Angry Grandpa, showed his softer side in a video that has nearly 2 million views since being posted a few days ago.
Charles Green, made popular by "The Angry Grandpa Show" on YouTube, was far from angry when he found out what his son had up his sleeve.
In fact, his only reaction was to cry and say he was undeserving.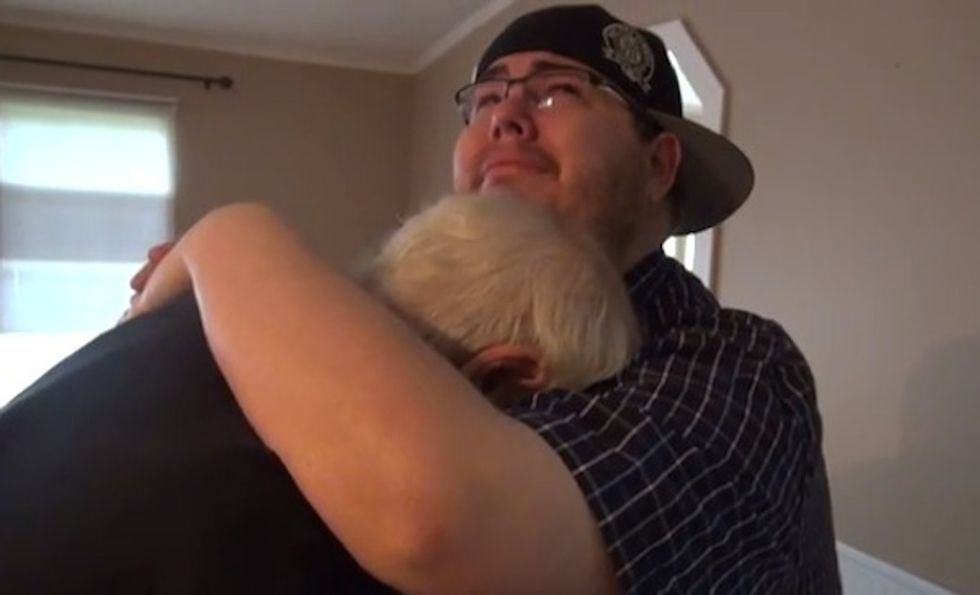 Michael Green, who produces the YouTube channel "The Angry Grandpa Show," starring his father Charles Green, revealed that he bought his dad a house in latest video. (Image source: YouTube)
"Dad, I bought you a house," said Michael Green, the producer of the show, which has more than 1 million subscribers on YouTube.
On most occasions, the Angry Grandpa Show is exactly what you might expect — an older gentleman raving and cursing in a fashion so outlandish it's comedic — but in the latest post, a whole other emotion took over the video.
Michael Green, also known as 28-year-old Pickleboy on the show, explained that he and his girlfriend Bridgette (Princess) had been taking his dad house hunting under the pretenses that the house was for the two of them.
"The only problem is he's been looking for his own," Michael Green said.
While touring a home he thought his son was considering for himself, Charles Green praised the size of the rooms, the kitchen and the quality of the bathroom.
"You all would be happy here," Charles Green concluded.
Then came his son's confession.
"We're not searching for a house for us," he said.
"Then what the hell are we doing here?" his dad replied.
With that, Michael Green put a key in his father's hand and said, "This is yours."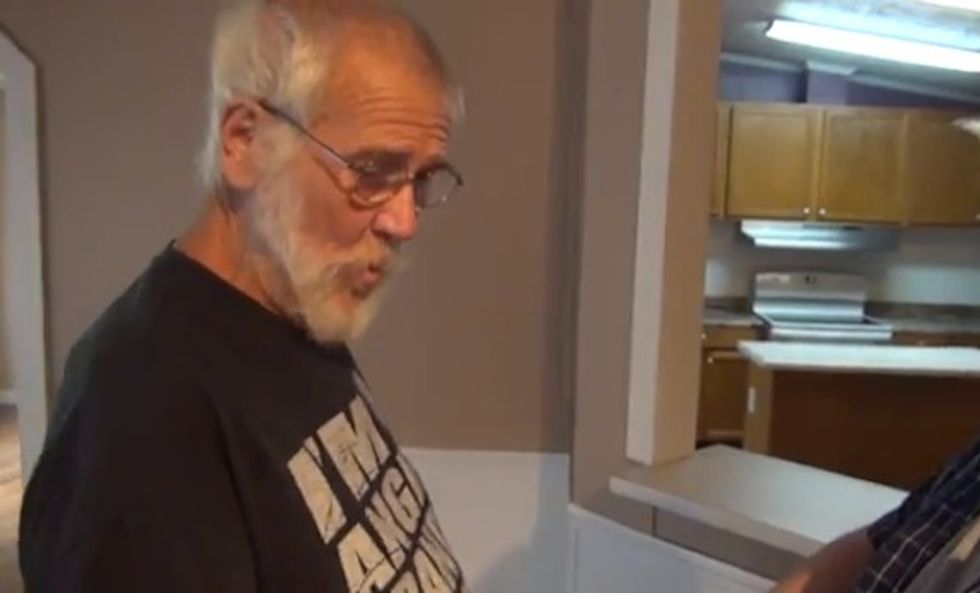 Image source: YouTube
"What?" Angry Grandpa, not at all angry, said in disbelief, trying to put the key back into his son's hand. "No, Michael, no."
"I don't deserve this, Michael. No, you can't do this," he said, bawling.
"You deserve everything, Pop," Michael Green assured him.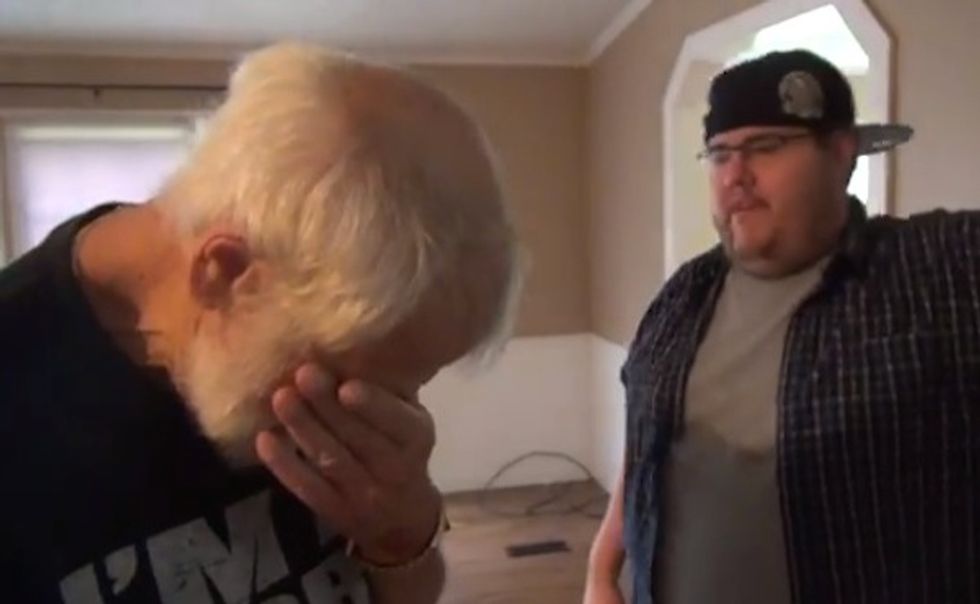 Image source: YouTube
"I love you, son," he managed to choke out. "I love you so much."
By then, both father and son had tears streaming down their faces.
Watch the emotional moment for yourself:
On Twitter, Angry Grandpa was back to his old self, joking that his own mother would be proud, not because his son bought him a house, but because the video was picked up by NBC's Today show.