Archaeologists discovered thousands of tiny spirals made out of gold wire that dates back to the Bronze Age. Exactly what they were used for and who they belonged to remains a mystery.
The crafted gold bits, which do not exceed three centimeters in length, were found in Boeslunde on the island of Zealand in Denmark.
According to a news release from the National Museum of Denmark, archaeologists have not found material fashioned like this before.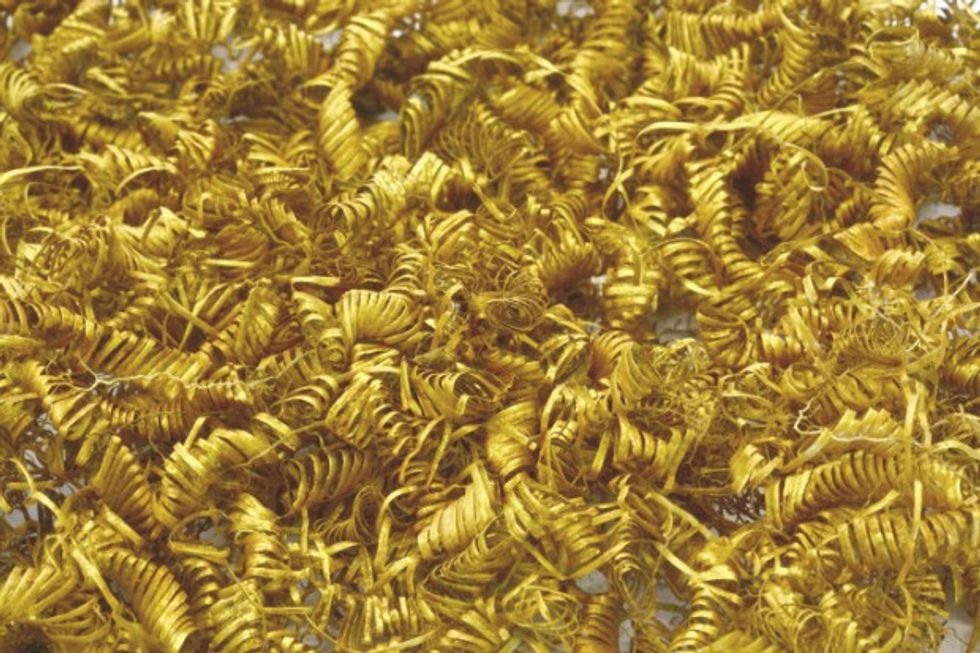 About 2,000 small, gold spirals were found in Boeslunde, Denmark. ( Photo credit: Morten Petersen/Museum Vestsjaelland)
Museum curator Flemming Kaul said the nearly 2,000 gold spirals dated between 900 to 700 B.C. might have been part of a ritualistic outfit.
"Maybe the spirals have been attached to cords which have served as a small fringe on a hat or a parasol. Perhaps they have been braided into the hair or been embroidered on the suit. The fact is that we do not know, but I tend to believe they were part of a priest king's costume or headwear," Kaul said in a statement.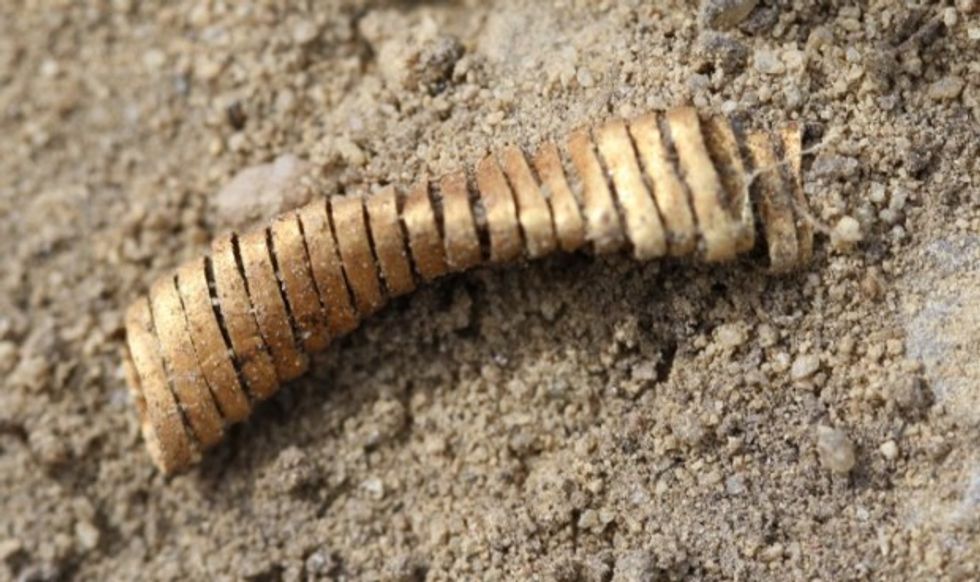 The spirals were about three centimeters in length and made of a coiled gold wire. (Photo credit: Flemming Kaul/National Museum of Denmark)
The discovery of the gold spirals came during an excavation that began after two amateur archaeologists previously found gold rings in the same area. Initially, only a few spirals were found in the excavation, but later more were discovered, some in a fur-lined box.
"The gold spirals were assembled in one big lump, and under them we found black flakes of something that resembles pitch, which was part of the wooden box that contained the spirals," Museum Vestsjaelland curator Kirsten Christensen said in a statement of the box that had a bark lid.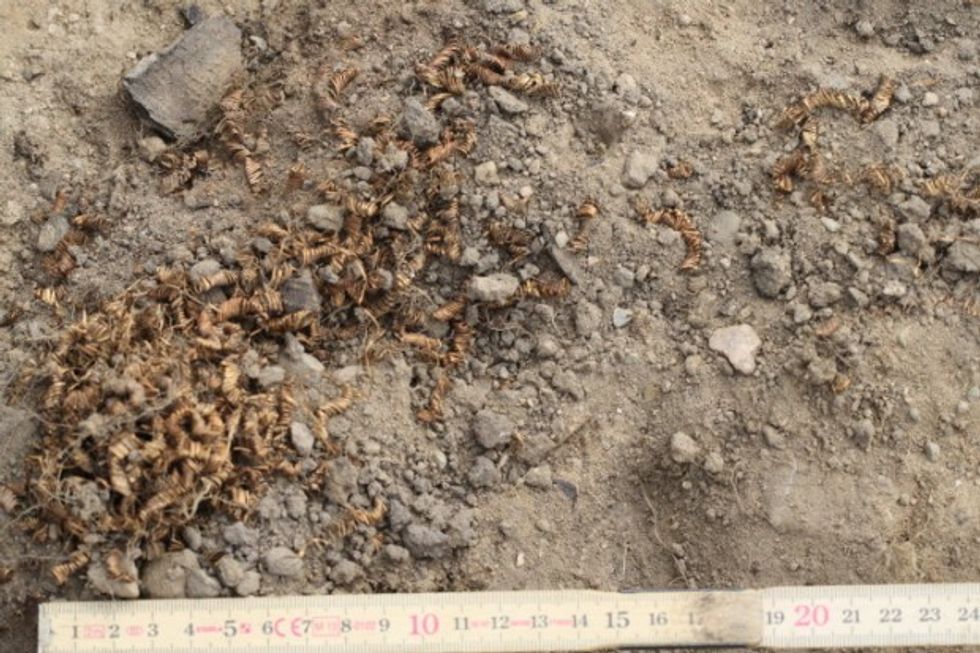 Photo credit: Flemming Kaul/National Museum of Denmark
Due to these and other discoveries of gold artifacts in the same general vicinity, Kaul believes Boeslunde was a sacred site were offerings were made to gods.
"Maybe the priest-king wore a gold ring on his wrist, and gold spirals on his cloak and his hat, where they during ritual sun ceremonies shone like the sun," Kaul said. "The sun was one of the most sacred symbols in the Bronze Age and gold had a special magic. The gold itself embodies the sun. Gold has the color of the sun, it is shining like the sun, and it is indestructible, immortal and eternal."
(H/T: Gizmodo)