A Buffalo Wild Wings in Washington state has become the focus of a viral Internet post -- all because of single beer.
Brian Avey, a server at the Buffalo Wild Wings in Tacoma, Washington, said a "military woman" came into the restaurant around lunchtime and attempted to order one Blue Moon and one Corona at the same time. But there was a problem: You can't do that.
When Avey explained the state's law of only allowing one beer at a time, the female vet said that the Corona she ordered wasn't for her; it was for her brother who had died serving in Iraq.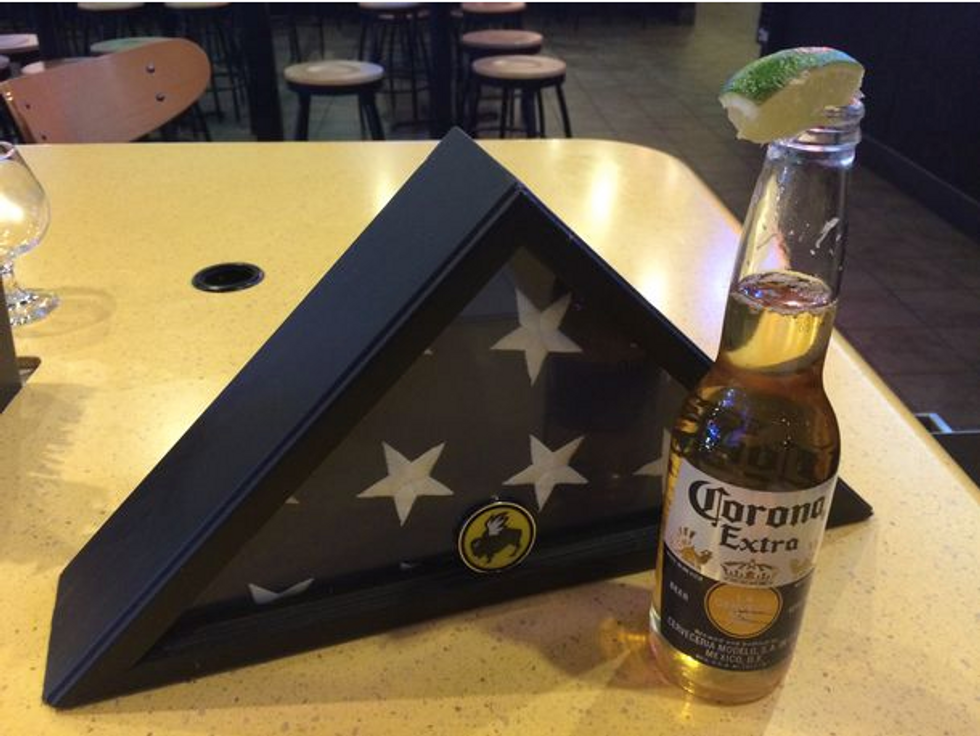 Image source: KIRO-TV
Avey wrote on a now-viral Facebook post that the beer simply sat next to her at an empty place setting during the entirety of her lunch.
Buffalo Wild Wings picked up the tab for her brother's beer, but that wasn't the end of it.
"After she left, I didn't have the heart to dump the beer out and throw it away, so I put it on top of the cooler next the American Flag," Avey wrote. "When I showed my boss his response was Amazing... He said 'That's Fine, just do me a favor, put a fresh Lime in it Every Morning.'"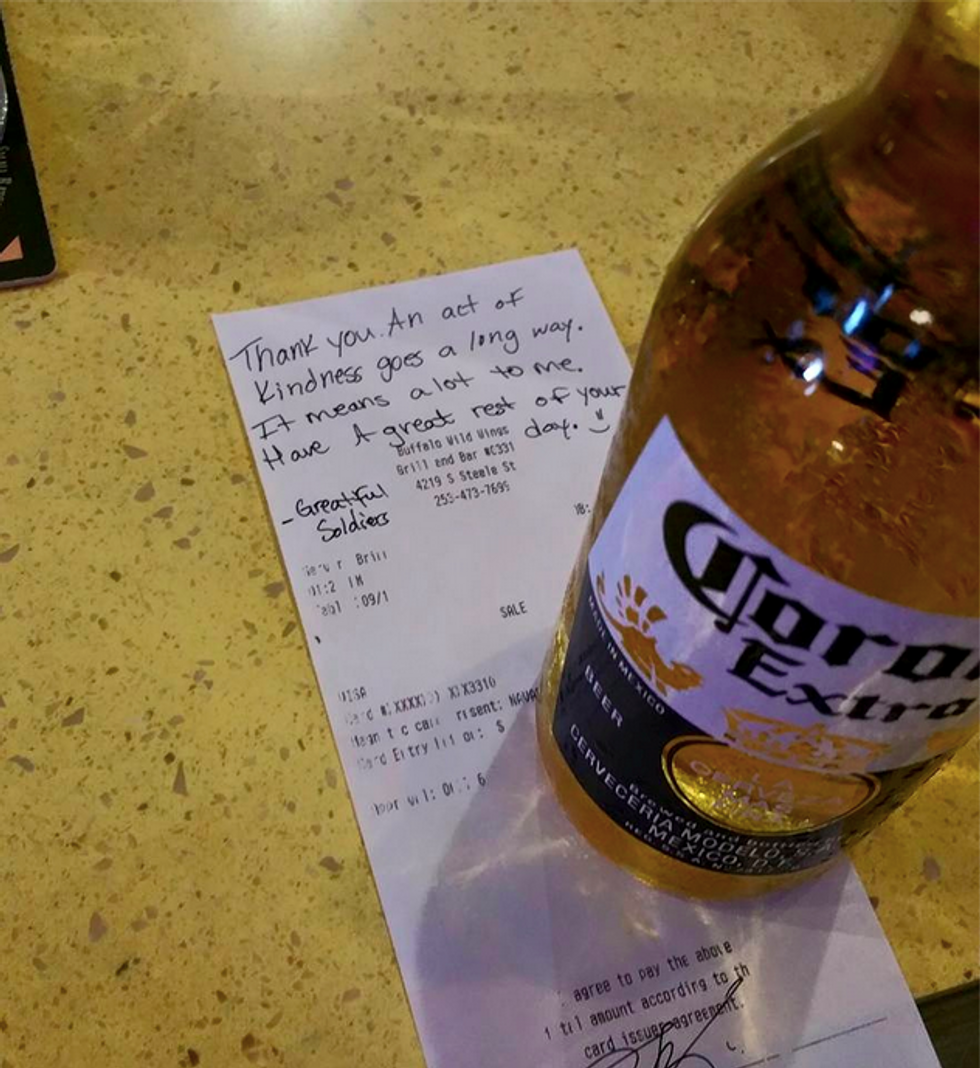 Image via Brian Avey/Facebook
According to KIRO-TV, the store has been receiving calls of gratitude from all over the world.
"Thank you. An act of kindness goes a long way. It means a lot to me. Have a great rest of your day," the woman, "a grateful soldier" wrote on the receipt before leaving the restaurant.
A Military Woman came into my work today for Lunch, she ordered a Blue Moon and a Corona, I told her she could only do...

Posted by Brian Avey on Thursday, July 9, 2015