Mark Wilson and members of his family waved Confederate flags at the side of the road by their home in Moseley, Virginia, on Monday night, almost completely without incident.
Almost.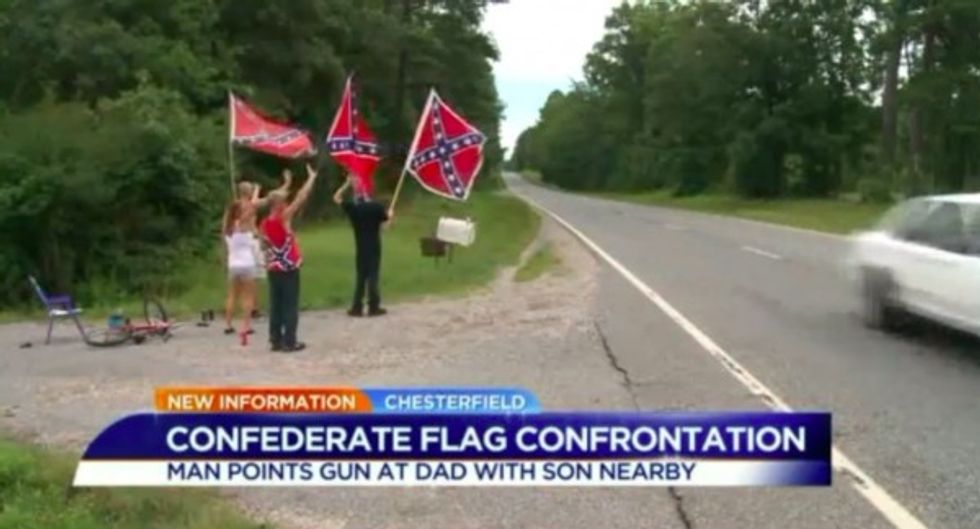 Image source: WTVR-TV
The one scary moment? When Wilson said a man skidded to a halt on Hull Street Road, exited his car, walked over to Wilson, pointed a gun at his head and chambered the weapon, WTVR-TV reported.
The man "told me my cause wasn't worth anything now," Wilson recounted to the station.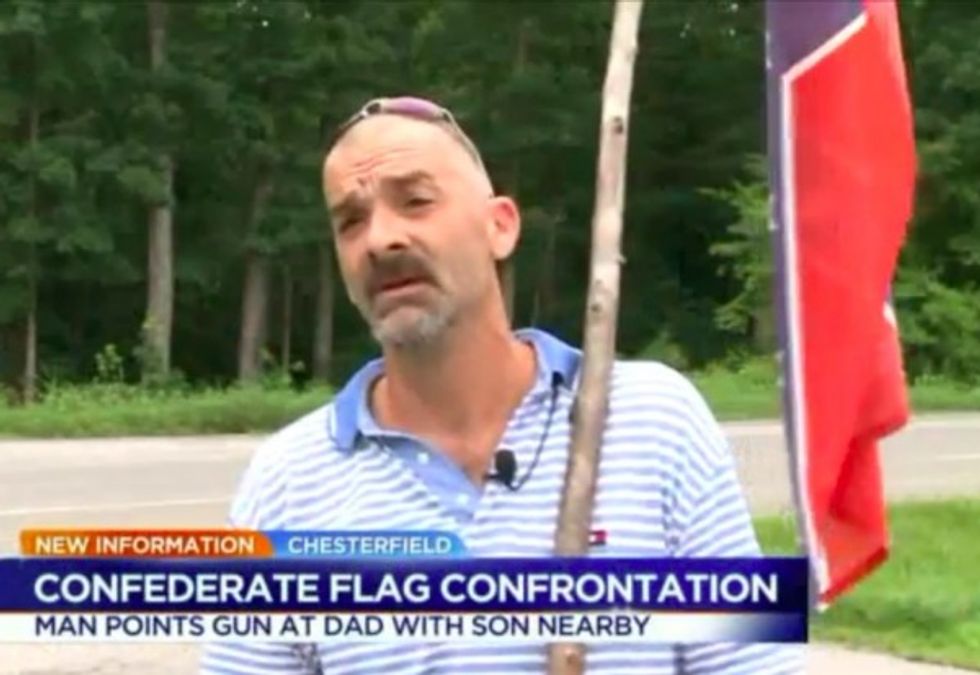 Mark Wilson (Image source: WTVR-TV)
Wilson was worried the driver might shoot his children, but Wilson's son was concerned about where the man allegedly pointed his gun.
"I was just hoping the man didn't make a bad decision to pull that trigger," Wilson's son, 15-year-old Mark Jr., told the station. "The guy starts to yell at my father and got out of his car, pulled the weapon and chambered a round in it. [He] put it to [my father's] head."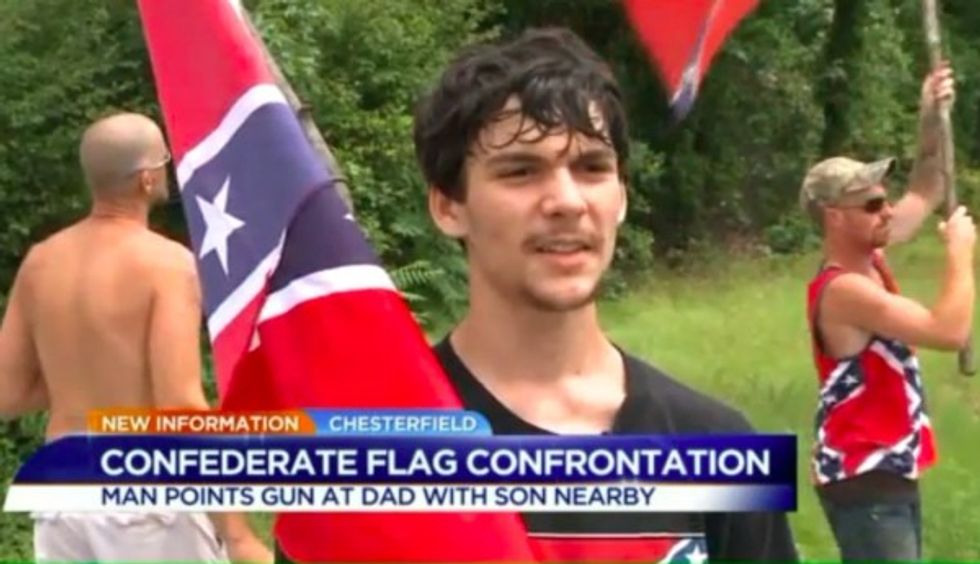 Mark Wilson, Jr. (Image source: WTVR-TV)
The man got back in his car and took off, but police caught up with him about 20 miles southwest in Amelia.
"He said we were threatening his life," Mark Wilson told the station. "This is a busy highway and he is in a vehicle going 70 miles per hour. How are we threatening him by walking across?"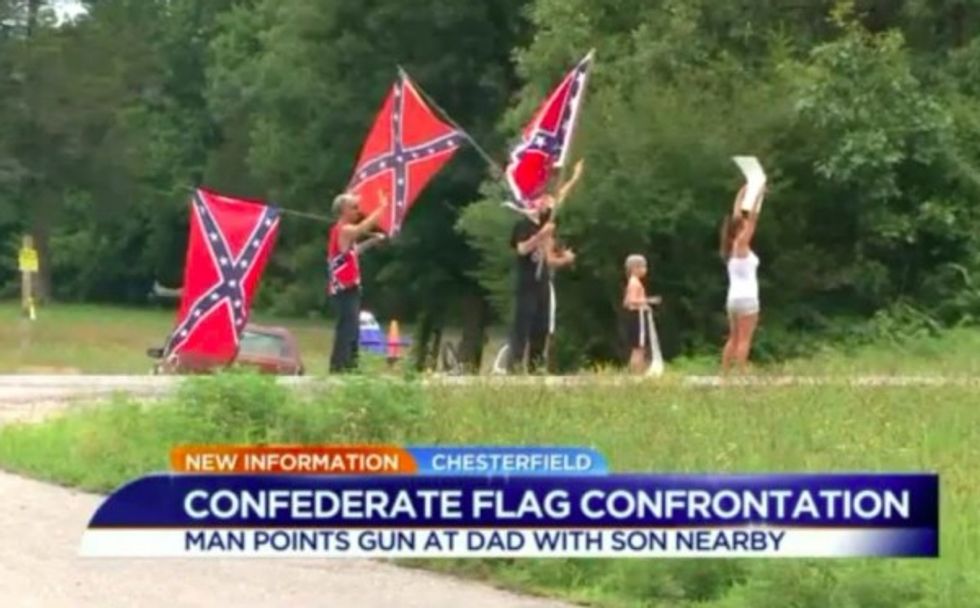 Image source: WTVR-TV
James Baker, 46, was arrested and charged with brandishing a firearm, a class one misdemeanor, and then released, police told WTVR.
The Wilson family — who showed up at the roadside again on Tuesday — said the Confederate flag is about heritage, not hate.
"We just don't believe our flag means that we're racist," Mark Wilson told WTVR.
Wilson said he and his family will keep up their demonstrations until the public understands their side of the flag debate.
—
Follow Dave Urbanski (@DaveVUrbanski) on Twitter