President Barack Obama said there is only one other option to the nuclear deal with Iran.
"You should have some alternative to present. And I haven't heard that," Obama said Wednesday during a White House press conference. "And the reason is because there really are only two alternatives here:  Either the issue of Iran obtaining a nuclear weapon is resolved diplomatically through a negotiation, or it's resolved through force, through war.  Those are the options."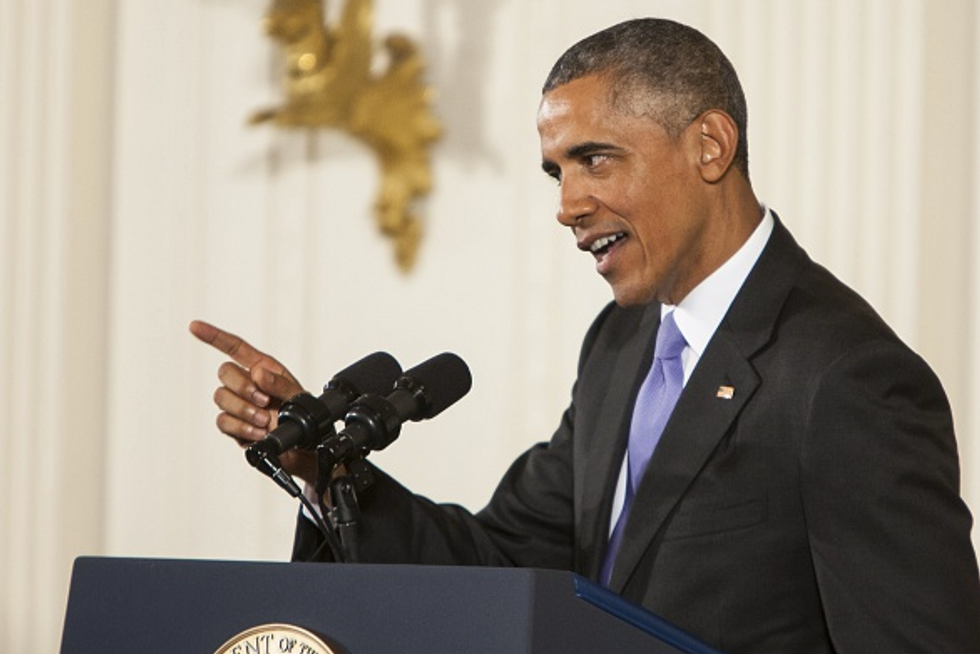 President Barack Obama speaks about the recent Iranian Nuclear Deal during a press conference in the East Room of the White House in Washington, USA on July 15, 2015. (Photo by Samuel Corum/Anadolu Agency/Getty Images)
One day after the deal aimed at preventing Iran from getting a nuclear weapon was announced, critics have been outspoken, calling the deal ineffective, even saying it could make it more likely that Iran gets a bomb.
"What I haven't heard is, what is your preferred alternative?" Obama said. "If 99 percent of the world community and the majority of nuclear experts look at this thing and they say, this will prevent Iran from getting a nuclear bomb, and you are arguing either that it does not, or that even if it does it's temporary, or that because they're going to get a windfall of their accounts being unfrozen that they'll cause more problems."