The fact that many people sit too much for their day jobs has been cited in numerous studies for its ill health effects and has sprung a whole line of standing and workout desks.
But what about the opposite end of the spectrum?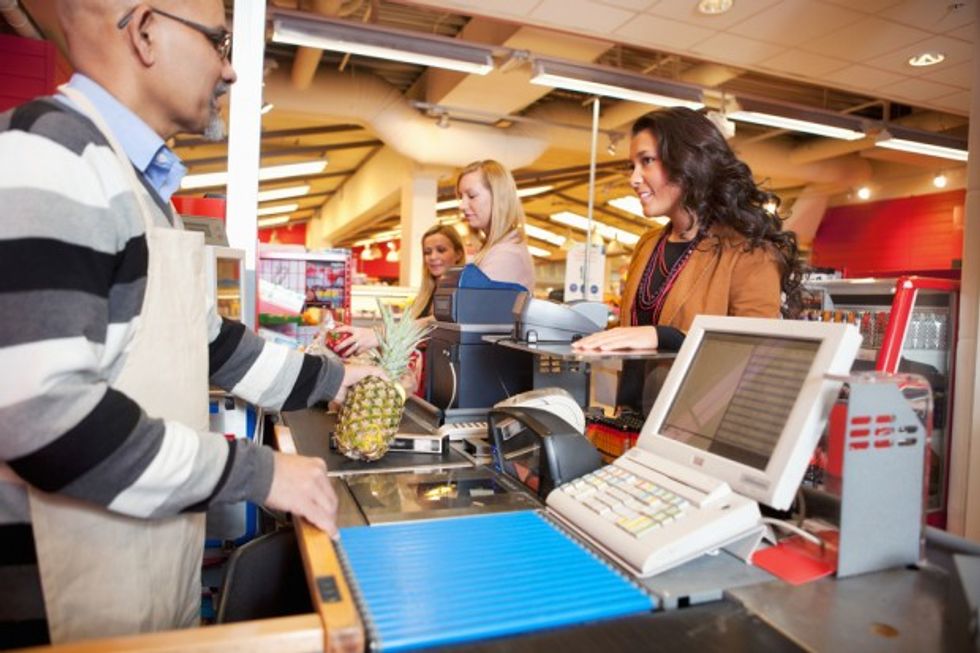 Photo credit: Shutterstock
According to the Human Factors and Ergonomics Society, about half of all employees in the world are at jobs that require them to stand for more than 75 percent of their work day.
Short term health effects of prolonged standing include fatigue, cramps and back aches.
To further study the affect of prolonged standing on the human body, Ph.D. candidate Maria Gabriela Garcia at ETH Zurich conducted an experiment where she had two age groups stand for five-hour stretches with brief rest breaks and a 30-minute lunch.
Fatigue was measured by muscle twitch force afterward. Garcia also took into account posture and the participants' discomfort ratings.
Muscle twitch force tests showed that muscles were fatigued beyond 30 minutes after the standing experiment ended. The mental perception of fatigue and discomfort from standing for a long period of time, however, did not persist after 30 minutes, Garcia found.
And age was not a determining factor. Even the younger age group — those 18 to 30 years old — experienced similar effects of prolonged standing as the older group, which was composed of people 50 years and older.
"Long-term fatigue after prolonged standing work may be present without being perceived," Garcia said in a statement. "Current work schedules for standing work may not be adequate for preventing fatigue accumulation, and this long-lasting muscle fatigue may contribute to musculoskeletal disorders and back pain."
Garcia's findings were published in the journal Human Factors.
On a related note, a recent study on the effects of sitting, especially prolonged sitting spent in leisure time, associated it with an increased risk for certain types of cancers.
(H/T: Science Daily)
—
Front page image via Shutterstock.