Champagne for the boaters. Golf balls for the men on the green. Teddy bears for kids in a park. A clay pigeon for the skeet shooters.
All this and more was delivered by the "I Like Giving Drone."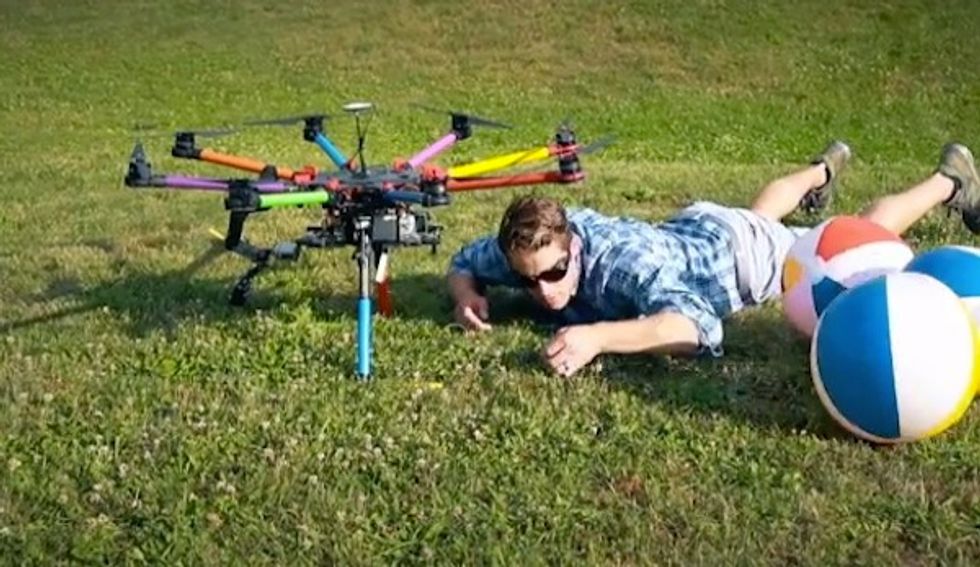 The "I Like Giving Drone" is meant to spread a spirit of generosity. (Image source: YouTube)
The video created by viral marketer Rob Bliss — the man behind the videos of homeless vet's makeover and a magic piano in a busy train station — for the nonprofit I Like Giving is meant to "create a more generous world."
"In general, [the drone is] raising awareness about [I Like Giving's] mission statement of encouraging people to be generous and showing off that generous spirit and all the positivity and goodness that comes from that," Bliss told TheBlaze in an phone interview about the project Wednesday.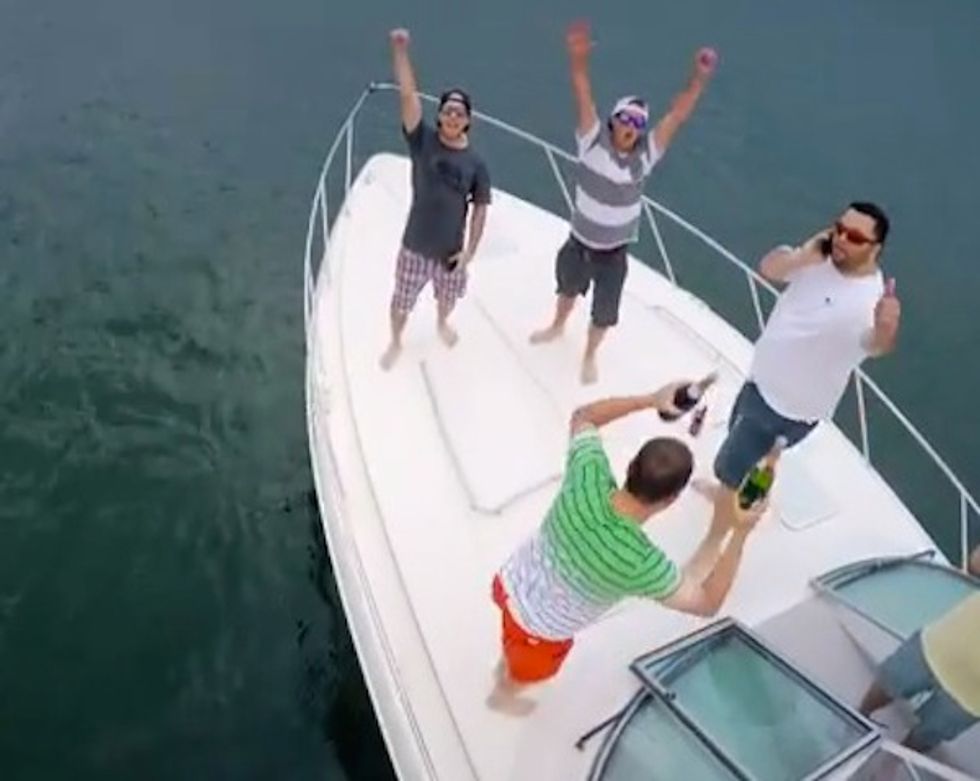 Image source: YouTube
Perhaps one of the more daring of giving moments in the drone video was when the creators dropped a box of — you probably guessed it — Krispy Kreme donuts on his cruiser. The video shows the donuts not quite sticking their landing and the cop poking his head out the window to stare up at the anonymous gift giver.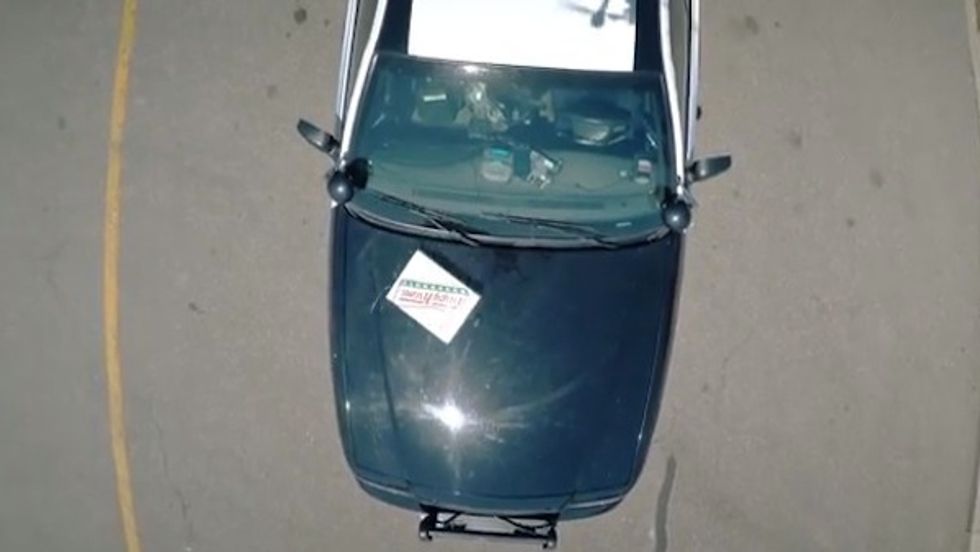 Image source: YouTube
Bliss said they "never really had any problems" after that little stunt.
Watch the video:
As for the regulations regarding drone use, Bliss said he and the experienced drone pilot were within the Federal Aviation Administration's guidelines and followed best practices for flying it.
As for who seemed to appreciate the random gift giving the most, Bliss said kids take the cake there.
"They're always the easiest to please when it comes to gifts," he said. "Any time we did anything with kids, it got biggest and brightest reaction."
He added that when it came to coming up with ideas of what to give and who to give to, they tried to come up with items that people might really need in the moment.
I Like Giving as a whole is a story-telling platform where people can share their tales of generosity in its various forms. The stories shared on the nonprofit's website were formed into a book — I Like Giving: The Transforming Power of a Generous Life — last year, which it says was named a top inspirational Christian book in 2015.