After a driver eluded police through several Los Angeles-area cities and down three freeways in a high-speed chase Wednesday morning, the man was seen by a helicopter camera ditching his car on Interstate 10 in Pomona and making a desperate run for it.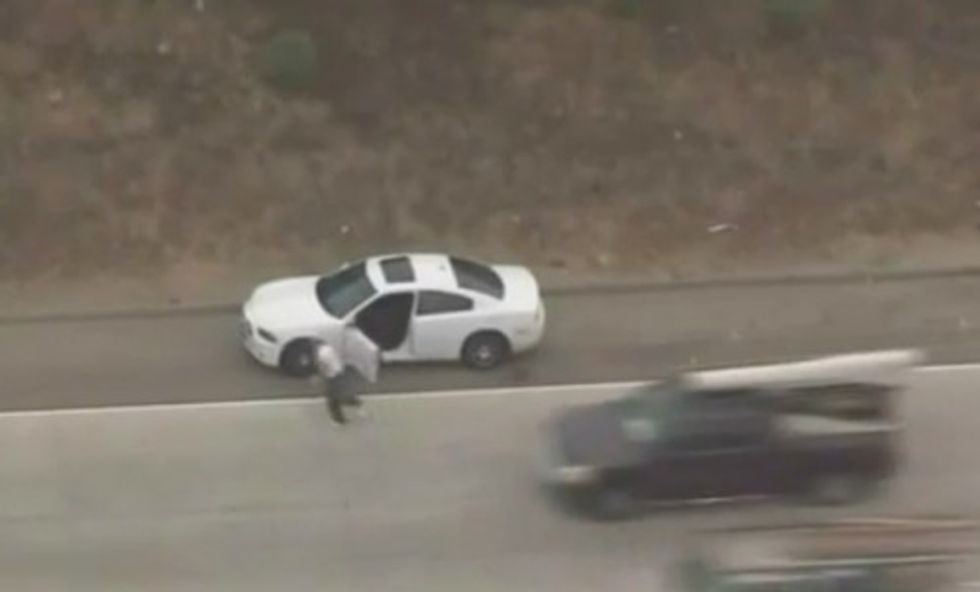 Image source: KTLA-TV
When he couldn't scale the steep embankment, the man took things up a notch, scampering across 10 lanes of eastbound and westbound traffic and made a beeline for a fence.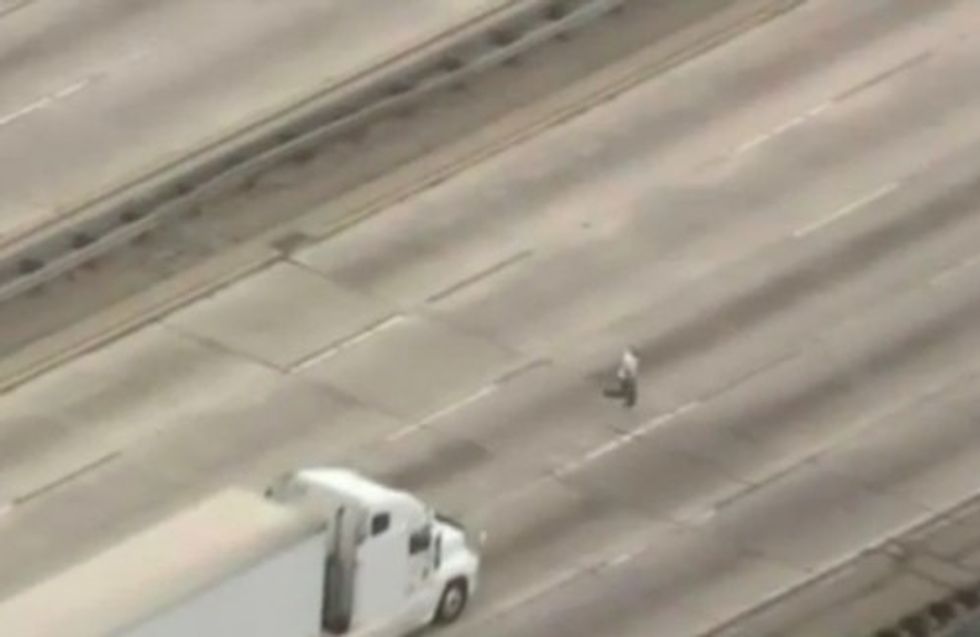 Image source: KTLA-TV
That's when the camera caught a man dressed in a yellow shirt, tie and slacks pulling up and joining the pursuit on foot.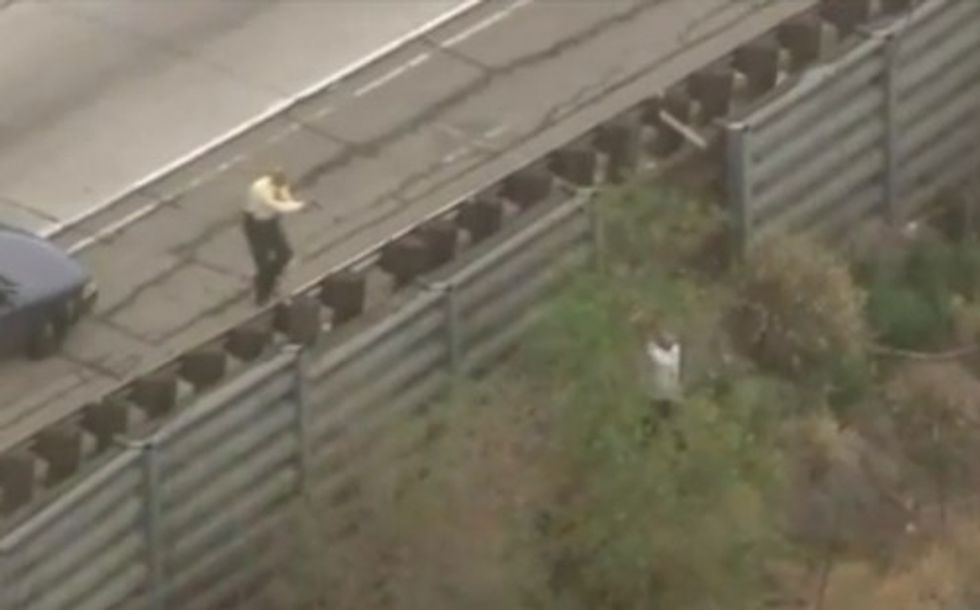 Image source: KTLA-TV
Turns out he's a Covina Police Department detective who was on his way to court for another case, KTLA-TV reported.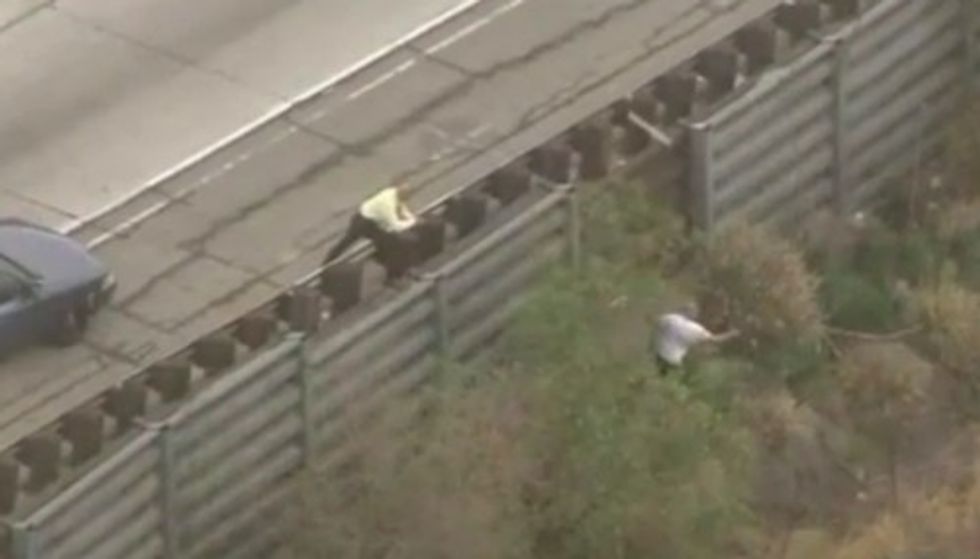 Image source: KTLA-TV
But the foot race didn't last long. As the man neared the campus of Cal Poly Pomona, the detective caught up with the man and drew his gun. Then he appeared to punch or push the suspect, who fell on his back and was soon in handcuffs.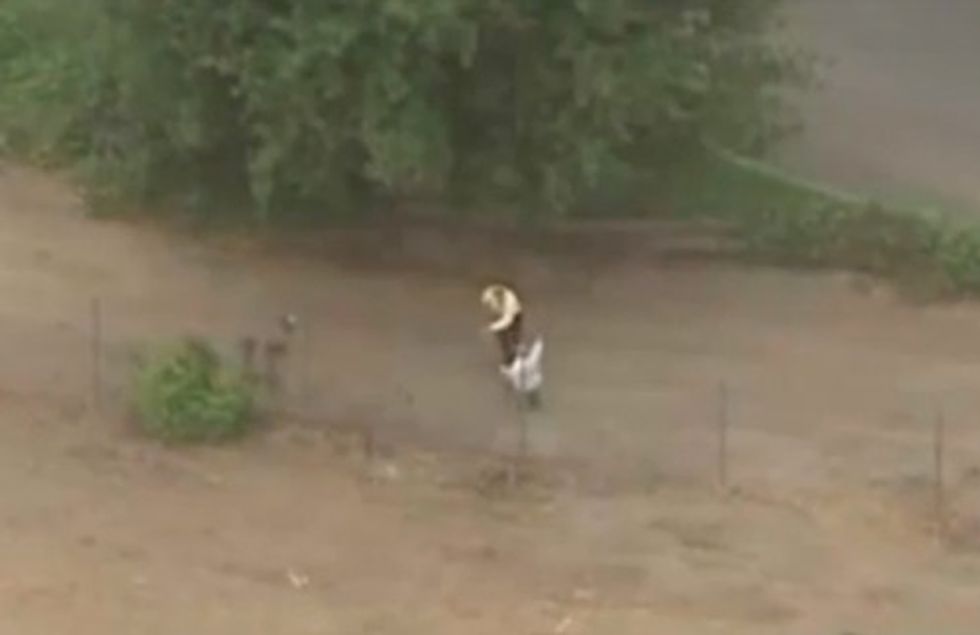 Image source: KTLA-TV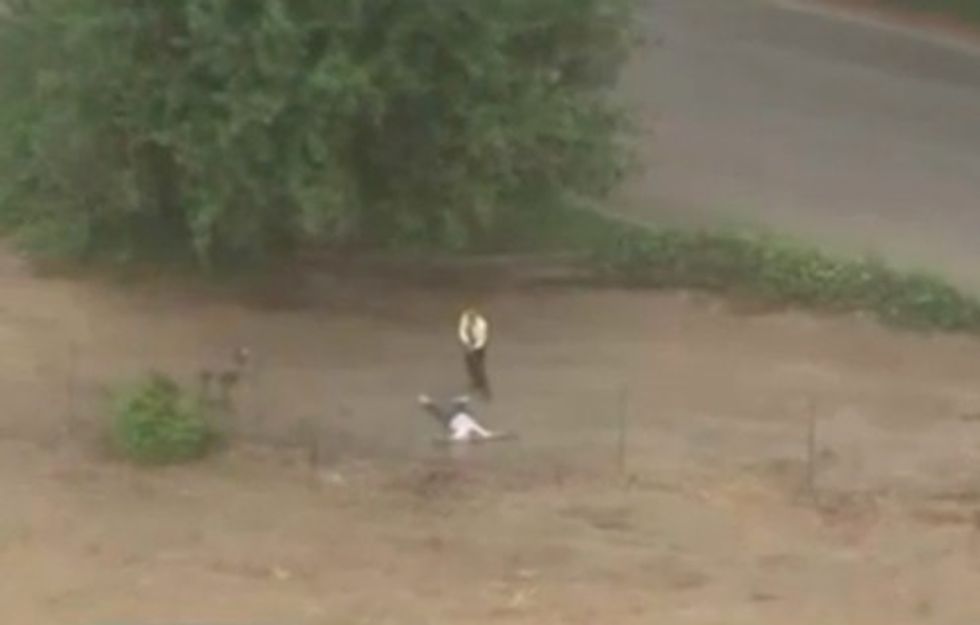 Image source: KTLA-TV
"He did what police officers do: put himself in jeopardy and took someone into custody," Covina police Sgt. Rob Bobkiewicz told KTLA of the detective, whose name wasn't released.
The driver faces a number of charges, including reckless driving and evading police, the station reported.
This story has been updated.
—
Follow Dave Urbanski (@DaveVUrbanski) on Twitter