Los Angeles blogger Jessica Gottlieb got what may have been the creepiest call she's ever received from a man who claimed to be a telemarketer, taunting her for at least four minutes as she tried to figure out who he was and why he was calling.
Gottlieb uploaded a recording of their conversation to YouTube on Tuesday. The call begins with a man on the other end of the line, who identified himself as "Mark," refusing to say which company he was calling from, revealing only that he was in the L.A. suburb of Chatworth, UPI reported.
But the exchange turned even more bizarre after Mark found out that he was being recorded.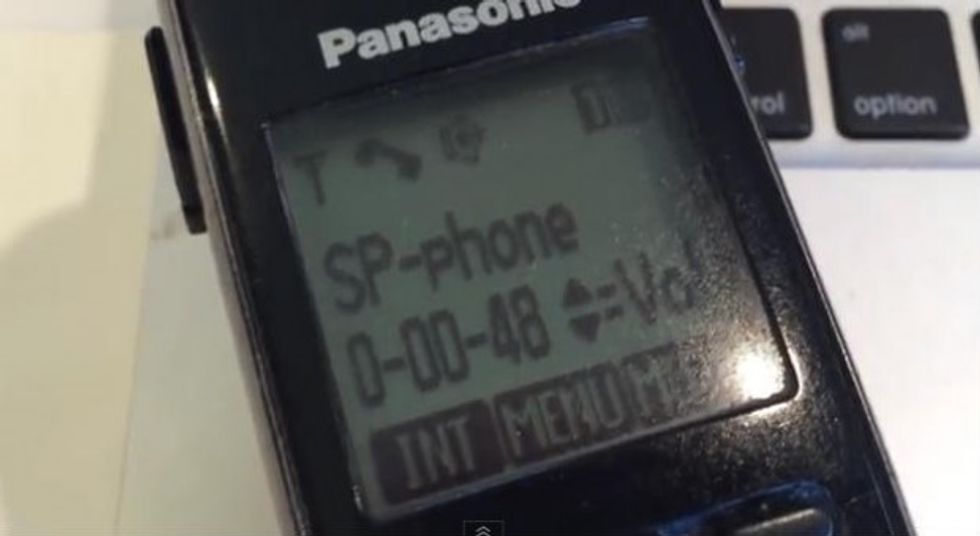 Image source: YouTube
"It's illegal to record somebody unless you tell them previously, unless they're committing a felony," Mark said.
He then offered to pay Gottlieb $100 if she played back the recording, saying the payment would be "like a tip at a strip club."
Mark went on to say some more very ominous things, like this:
"You're trying to deceive me and now you think you've got some mind control thing going on, when you don't. I am in charge. I am always in charge, and I will always be in charge. No one pulls the wool over my eyes."
When asked if she was going to upload the recording to YouTube, Gottlieb answered, "Yeah, I kinda was planning on it."
"No, you weren't. You just made that up and you're not funny," the caller said.
He then added, "You're struggling for something to do now that you're caught in the spider's web."
But perhaps the most head-scratching comment right before the caller hung up: "You've managed to stump our panel, ma'am, we're gonna go and flip the rest of the cards over and tell you what our contestant does for a living."
Listen to the odd exchange below:
(H/T: UPI)
–
Follow Jon Street (@JonStreet) on Twitter