After Lisa Mackenzie found scratches around her back door lock a month ago — along with a wire on the ground that had been bent into a hook — the mother of two from Wales had a security camera installed.
The system hadn't been in use for a week when Mackenzie discovered on Monday morning that her back gate had been left open.
The 30-year-old told Wales Online one of her kids probably didn't close it — but just in case, she figured she ought to check out the surveillance clip.
What she saw made her "sick."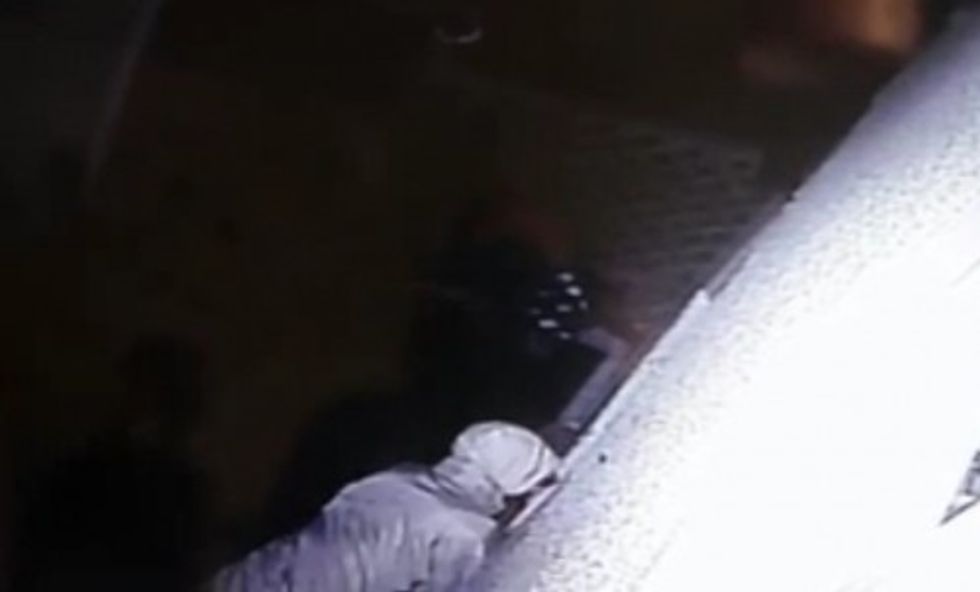 Image source: YouTube
The camera recorded a prowler — dressed in a large light-colored hooded jacket, carrying a flashlight and wearing gloves — attempting a break in at 1:15 a.m. Monday while Mackenzie was asleep with her children upstairs.
"I was shaking uncontrollably after watching the video," she told the outlet, adding that she's now unable to sleep and has spent more money on security.
She also posted the video on Facebook.
"I thought I was paranoid," Mackenzie added to Wales Online. "But now I wish I was paranoid ... It's just the thought that somebody was there and what could have happened if he did get in, if I hadn't locked the door."
(H/T: Buzzfeed)
—
Follow Dave Urbanski (@DaveVUrbanski) on Twitter