The formation of a Libertarian-inspired republic on the banks of the Danube River between Serbia and Croatia was announced earlier this year — and the progress of the fledgling country has attracted widespread interest among political observers.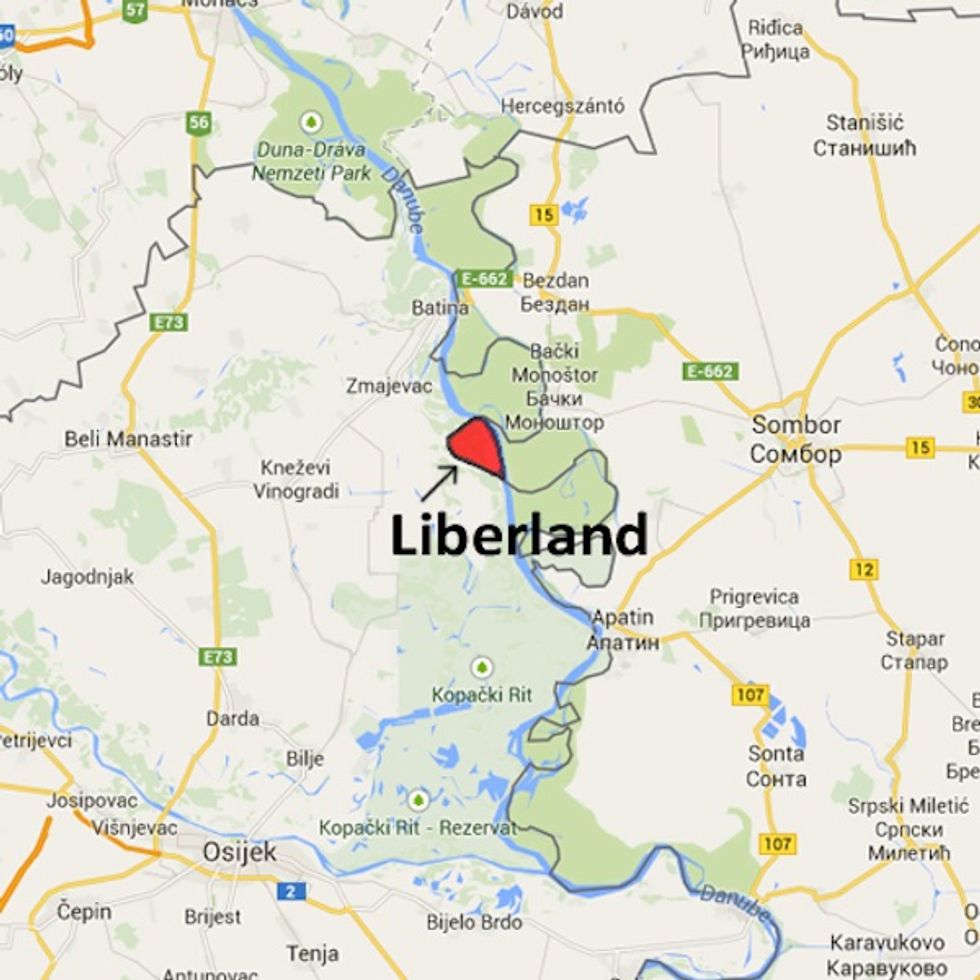 Image source: Liberland.org
Many watched as a draft of Liberland's constitution was written and has been posted online for review and commenting.
Liberland's first President Vid Jedlicka spoke with TheBlaze during his country's launch week. In a short telephone conversation, Jedlicka confirmed the legitimacy of the country's launch on a small patch of unclaimed land. He also promised to visit TheBlaze if and when his plans for a diplomatic tour brought him to America.
Mr. President just met with United States Senator Mike Lee (Utah) at FreedomFest in Las Vegas. The Senator was quite excited to hear about the world's newest country!

Posted by Liberland on Saturday, July 11, 2015
This past week, Jedlicka and his first lady, Jana traveled to the United States to speak at Freedom Fest in Las Vegas. After spending a couple of days in Las Vegas, the first family of Liberland flew east to Washington, D.C. for a few meetings with "senators and congressmen" and discussions about "establishing diplomatic ties," Jedlicka told TheBlaze.
On Friday, the Liberland delegation arrived at TheBlaze offices in Midtown Manhattan.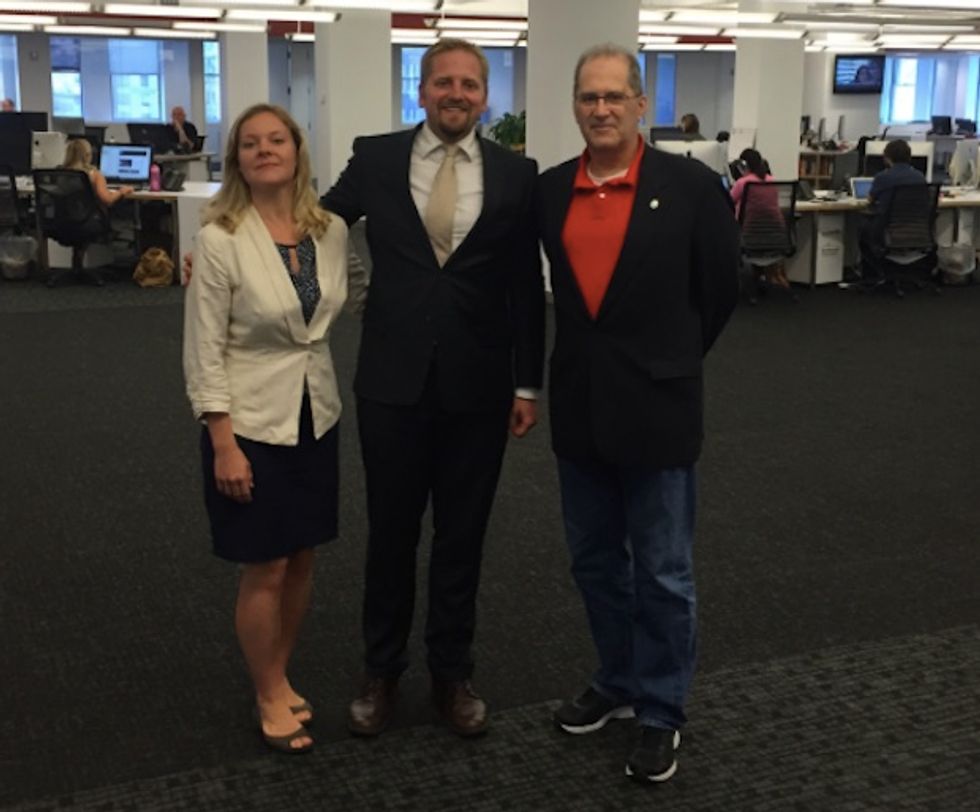 Image source: Thomas D. Walls / Liberland USA
The president agreed to sit down for a live radio interview and spent thirty minutes talking about the formation of the country, some of the initial problems they are facing and how people can apply to become citizens of the republic where paying taxes are "optional" and the belief that smaller government is the best form of government.
Currently, Liberland has fewer than 500 citizens. However, Jedlicka proudly states more than 300,000 people have applied online in hopes of receiving a passport to the new nation.
While discussing the kind of housing that can be built in the tiny nation (smaller than 3 square miles of land along the Danube River), Jedlicka told TheBlaze, "We've got almost 1,000 architects who have applied for citizenship." Adding, "So I think you will see a couple of skyscrapers there."
Discussing the housing in Liberland, Jedlicka said, "We will start with house boats." After the show, off the air, the president was quick to add, "We are focusing on 'seasteading' at this time." (Seasteading is homesteading on the water.)
Listen to the entire interview from TheBlaze Radio.
__
Follow Mike Opelka (@Stuntbrain) on Twitter.