A Michigan man is suing a public university after he says it denied him a permit to open-carry while on campus.
Joshua Wade, of Ann Arbor, has contested that the University of Michigan is violating not only state laws, but also the Constitution by not allowing him to open-carry on campus. U-M's policy states that all weapons — including guns — are prohibited from being brought onto campus. However, according to the Detroit Free Press, U-M's policy also says that a director of public safety can override the ban and issue a waiver to someone carrying a weapon "based on extraordinary circumstances."
Wade said he applied for such a waiver, but was denied.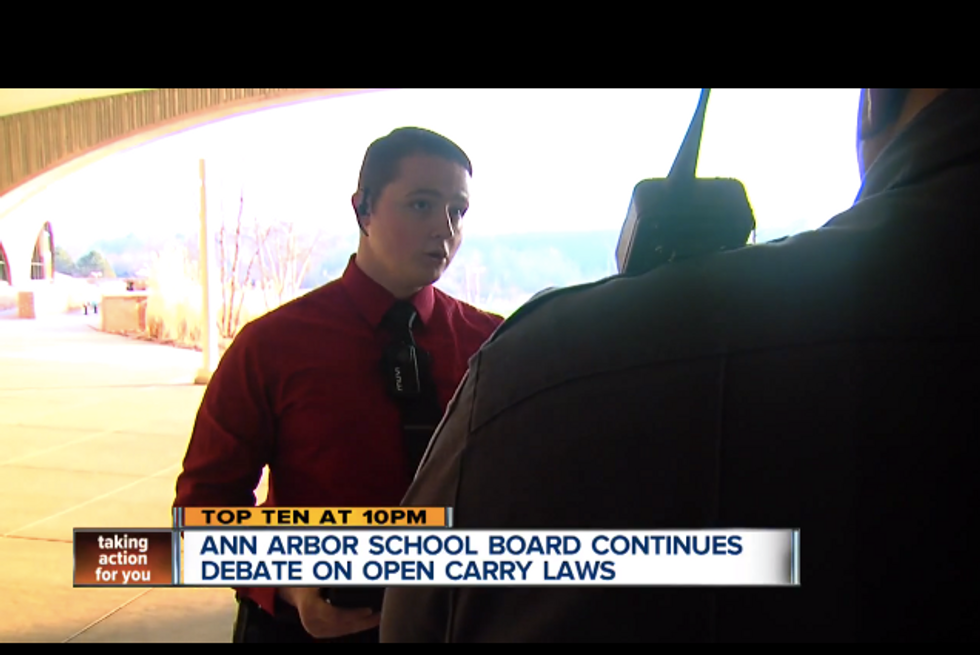 Image source: WXYZ-TV
"The ordinance amounts to a restriction on a person's ability to possess a firearm," Wade's lawsuit states.
"The university will vigorously defend its right to regulate weapons on campus to ensure the safety of students, faculty, staff, patients, health-care providers and hundreds of thousands of visitors, and to foster a supportive learning environment where students and faculty can feel free to explore challenging topics without fear of violence," U-M spokesman Rick Fitzgerald told the Detroit Free Press. "We expect to file a response to the lawsuit in accordance with the deadline established by the Court of Claims."
According to the Detroit Free Press, U-M is not alone in its refusal to allow gun owners to carry on campus. Wade reportedly carried a handgun to a choir concert at Ann Arbor's Pioneer High School in the spring which resulted in the school board banning all weapons from school property and a lawsuit from another resident.