A police officer in Lafayette, Indiana was the subject of an internal investigation after a photo of his police car parked in a handicapped space quickly went viral.
The photo, which was posted to a community Facebook page and Reddit, shows a man in a wheelchair posing next to the officer's car parked in a handicapped space in front of an IHOP. According to Buzzfeed News, the photo garnered more than 1 million views and 4,000 comments within 24 hours.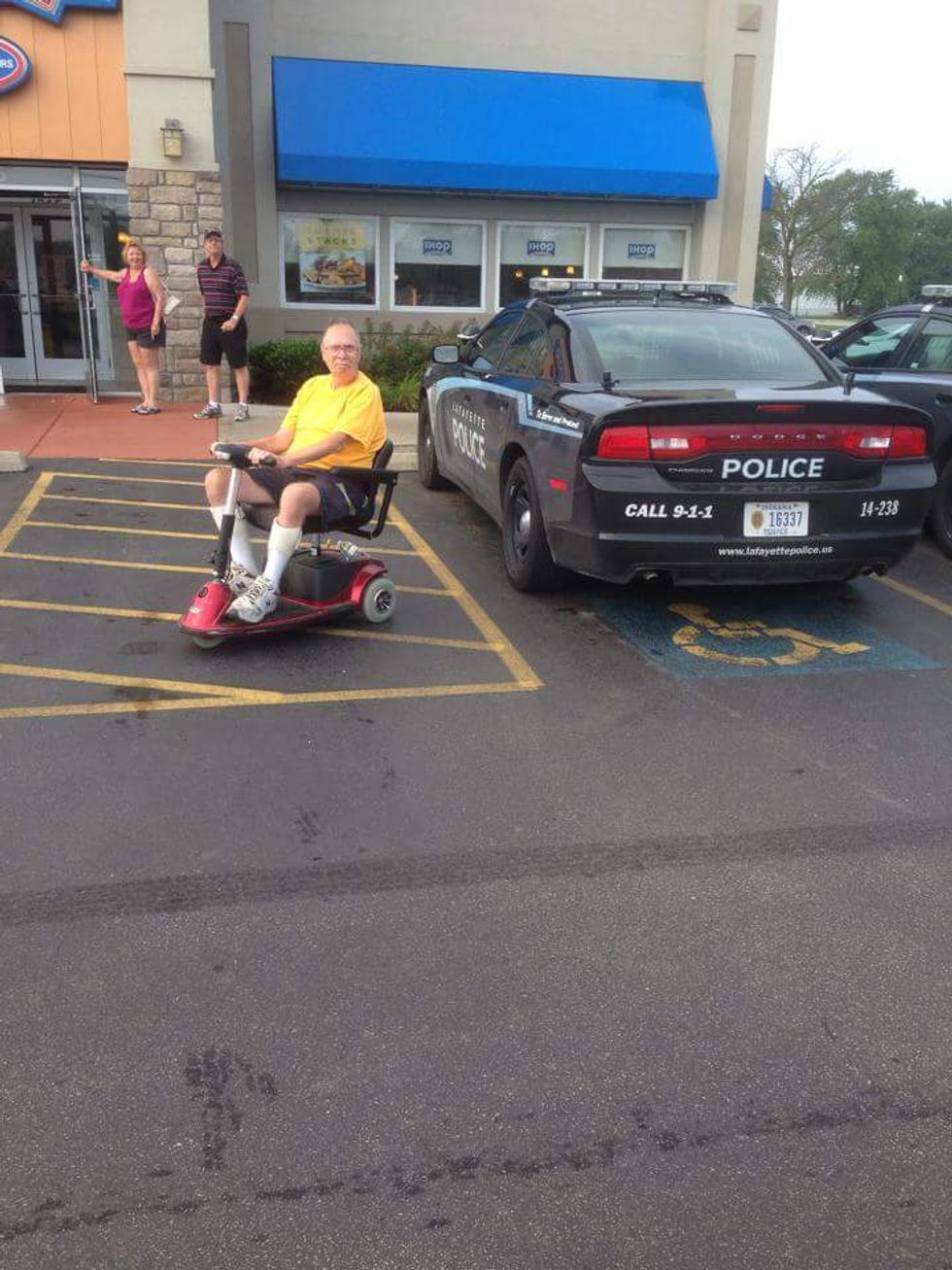 Image source: Reddit/ALittleFrittata
Lafayette Police Chief Patrick Flannelly said in a statement that he immediately launched an internal investigation Sunday night when he saw the photo.
"It was incredibly disappointing to see the image and embarrassing to our agency," he said in the statement. "Outside of an officer responding to the business for life-saving action, there is no reason for a police car to be parked in that spot, period."
However, the investigation didn't turn up anything other than what Flannelly said was an "honest mistake" by the officer. The police department concluded that the handicapped space was improperly labeled, according to state law, as it lacked a vertical sign and other markers.
"The officer's actions were determined to be an honest mistake," Flannelly said, adding that a private citizen would also not have been ticketed for accidentally parking in that space.