The diary of the 24-year-old who police say shot and killed four Marines and one Navy sailor last week has been reportedly found by the FBI.
Within those pages allegedly written by Mohammod Abdulazeez, dating back as far as 2013, a troubled young man's journey with depression, suicidal thoughts, crippling debt and rampant drug abuse — both prescription and non — come to life. After he lost his job because of his drug habits, he wrote about "becoming a martyr," his family representative said according to ABC.
But what the FBI still haven't found is his motive for unloading his gun on two unguarded military facilities in Chattanooga, Tennessee — places where a sign banning guns hung in stark contrast on the doors riddled with bullet holes following the deadly shooting. During the shooting rampage, four Marines died and one Navy sailor succumbed to his injuries days later.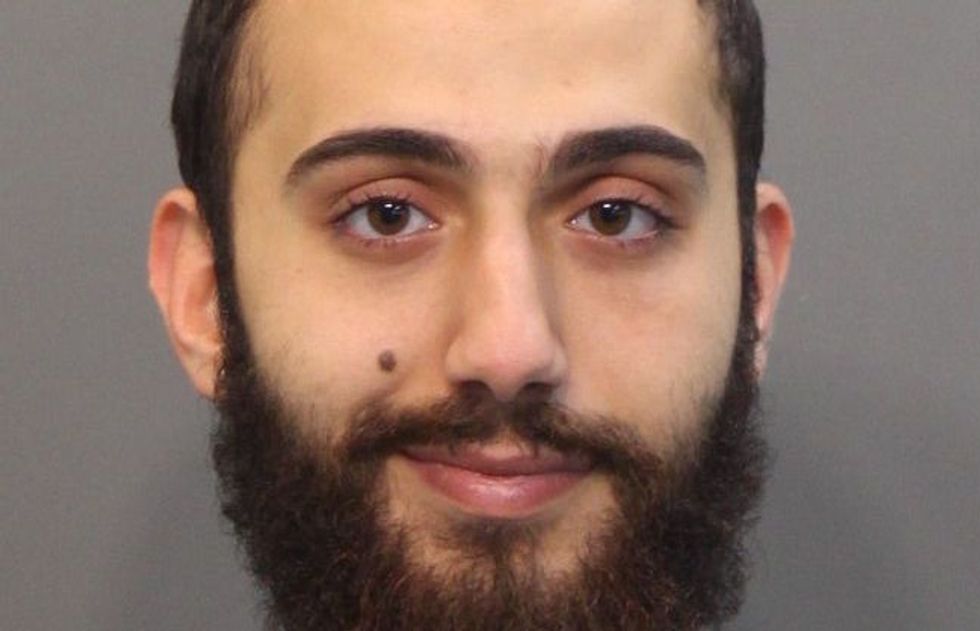 FBI identified the gunman in the Chattanooga shooting as 24-year-old Mohammod Youssef Abdulazeez.
According to ABC, a family representative said Abdulazeez rented the silver Mustang Tuesday that witnesses reported seeing immediately after the shooting. The young man met up with a friend a local mosque and took him for a "joy ride" until 3 a.m. that night, not sleeping at his parents' home for the next two nights.
The FBI is still attempting to retrace his steps on those two nights leading up to the shooting, according to ABC.
"He bragged about [the car], and was showing it off to friends about how fast it would go," the family representative told ABC.
According to the family representative, Abdulazeez showed no outward signs of radicalization, but said the young man "was susceptible to bad influences" as he could easily be affected by watching news reports of events such as the killings of children in Syria.
On Friday, the FBI said they had no indication that Abdulazeez was inspired by the Islamic State.
The family representative claimed Abdulazeez's family tried unsuccessfully a number of times to get him help for his mental illness and away from his friends who encouraged drinking and smoking marijuana. That help included a seven-month trip to Jordan last year in order to "get him away from bad influences in the U.S.," his family said.
According to ABC, Abdulazeez abused alcohol, marijuana, opioids, painkillers and sleeping pills.
"The person who committed this horrible crime was not the son we knew and loved," Abdulazeez's family said in a statement. "For many years, our son suffered from depression. It grieves us beyond belief to know that his pain found its expression in this heinous act of violence."
Abdulazeez reportedly did have a number of guns in the house but would use them for hunting and target practices with friends at firing ranges. He bought ammunition for his weapons as late as July 11 at a nearby Wal-Mart where the FBI says he was with two friends who they are seeking for questioning.
The FBI said on Friday that they believe some of his guns may have been purchased illegally.