It all started when James Minor complained about his order.
The Virginia man said he visited a Bogangle's location in Henrico County Friday and received cold chicken in his order.
"I sent it back to the person who was working the window and I asked them to get some fresh chicken," Minor told WTVR-TV. "And they told me to pull up in the drive-thru and fresh chicken would be out in six or seven minutes."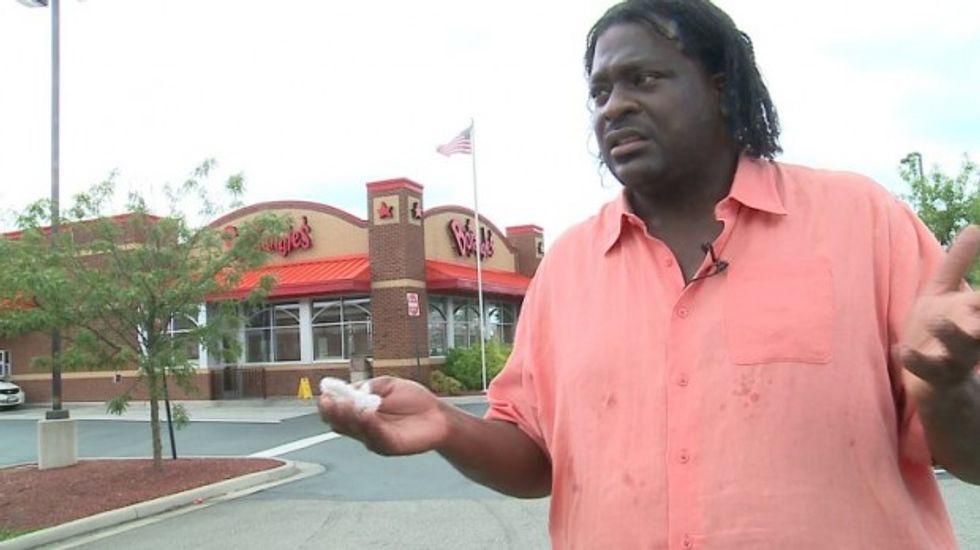 Image source: WTVR-TV
After waiting for a few minutes, a restaurant employee walked to his car and handed him a bag. Minor couldn't have predicted what he would find.
"When I opened the box up, the BoJangles' chicken box, there was probably close to $4,500 in cash and also SunTrust deposit slips," he said.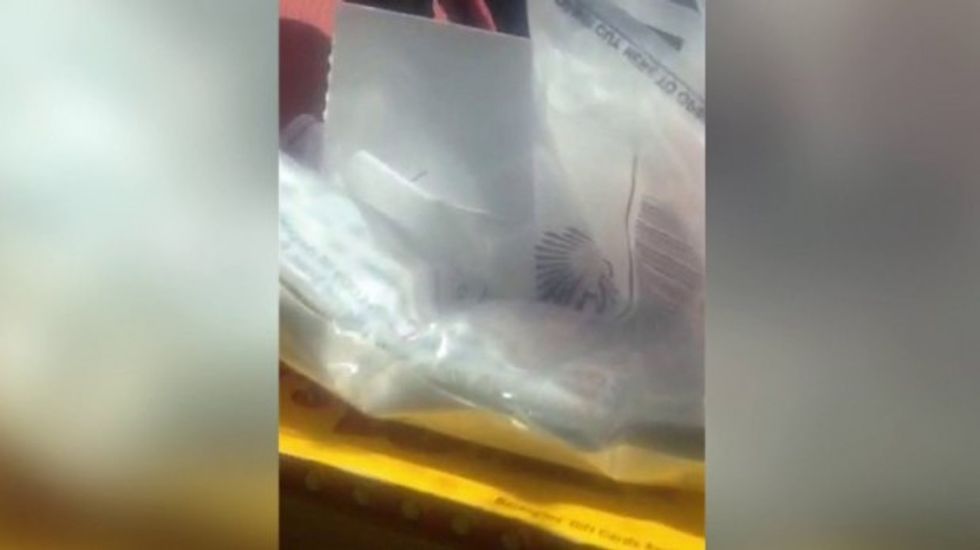 Image source: WTVR-TV
He quickly took a photo of the cash with his phone, then went inside to do the right thing and return the money. Minor said he was stunned by the attitude he faced from the manager.
"He told me in an arrogant, nasty attitude being disrespectful saying that, 'We would've called the authorities on you, too,'" Minor told WTVR. "Here I am doing a good thing, bringing the money back. Most folks probably would've kept on going and wouldn't have recognized it until they got home."
Minor said he was offered another meal for the trouble, but wasn't entirely satisfied. He told WTVR he called the district manager's office to file a complaint, but had the phone hung up on him. After finally getting through, Minor said the chain offered him a gift certificate for $100.
"I deserve respect, an apologetic letter from the Bojangles' company and probably a cash reward," he said. "What is a $100 gift certificate when you're bringing in $4,500?"
—
Follow the author of this story on Twitter and Facebook: