Hillary Clinton on Monday responded to a jab Senate Majority Leader Mitch McConnell (R-Ky.) seemingly took at her earlier in the day, contending it proved he is out of touch with the American people.
McConnell said at a Kentucky event that "the gender card alone isn't enough" to win the 2016 race. Clinton responded on Facebook when asked by a Huffington Post reporter during an online question and answer session.
"Wow," she said. "If that's what he said, Mitch McConnell really doesn't get it. There is a gender card being played in this campaign."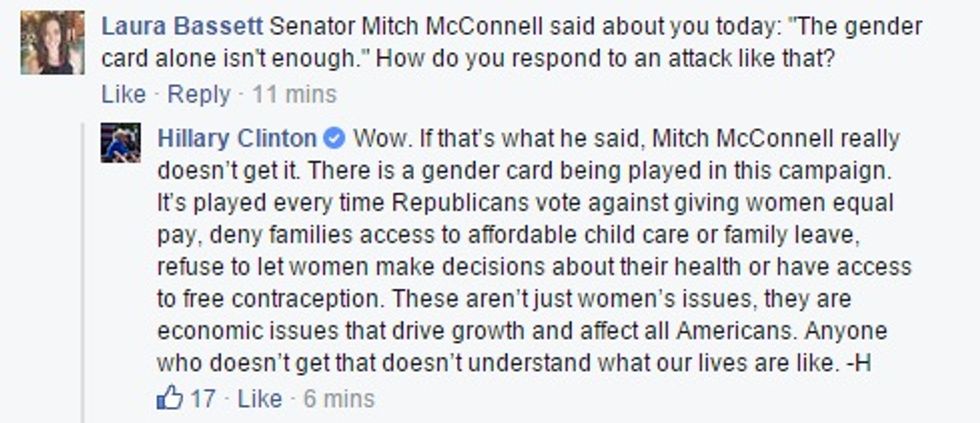 Image source: Facebook screen grab
Clinton continued, "It's played every time Republicans vote against giving women equal pay, deny families access to affordable child care or family leave, refuse to let women make decisions about their health or have access to free contraception."
The Democratic frontrunner also ignored several other questions from reporters who used the Facebook question and answer session as a way to ask Clinton questions. Among the ignored were questions pertaining to her email, Libya and whether she would commit to releasing 30 years of tax returns.
(H/T: Mediaite)
—
Follow the author of this story on Twitter and Facebook: