The Obama administration has taken action to tie gun ownership with Social Security benefits, expanding background checks for firearms owners.
Obama was unable to push through stricter background check laws for gun buyers through Congress in 2013, but through executive action, the Social Security Administration could threaten to cut off benefits by adding millions of people to the National Instant Criminal Background Check System (NICS), the Los Angeles Times reported.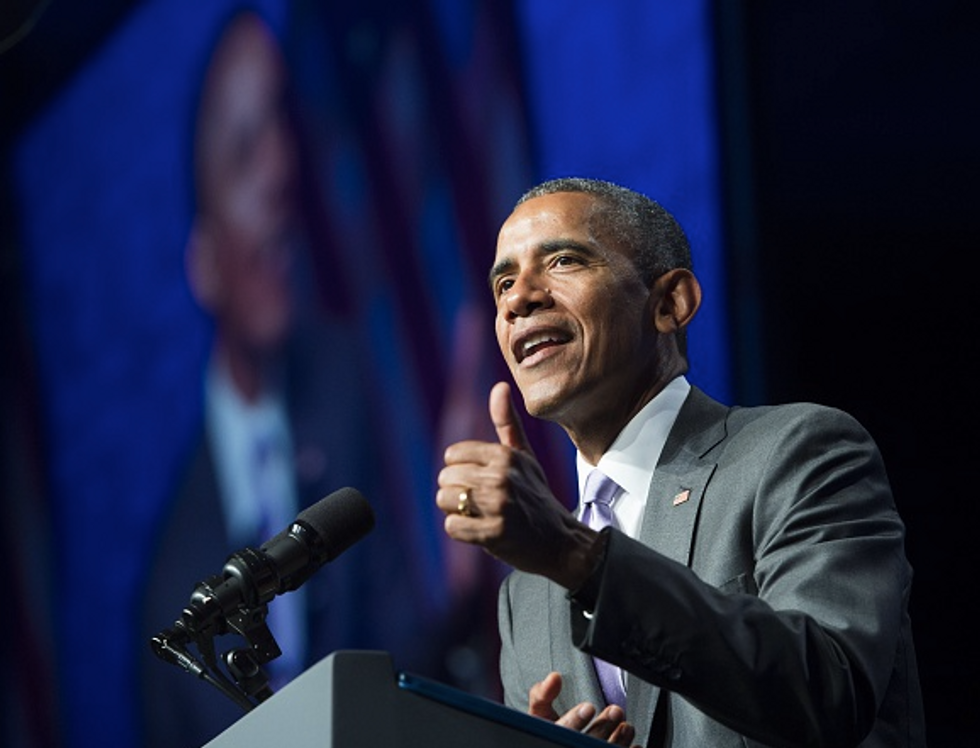 (Saul Loeb/AFP/Getty Images) 
From the L.A. Times:
 The push is intended to bring the Social Security Administration in line with laws regulating who gets reported to the National Instant Criminal Background Check System, or NICS, which is used to prevent gun sales to felons, drug addicts, immigrants in the country illegally and others.

A potentially large group within Social Security are people who, in the language of federal gun laws, are unable to manage their own affairs due to "marked subnormal intelligence, or mental illness, incompetency, condition, or disease."

If Social Security, which has never participated in the background check system, uses the same standard as the VA, millions of its beneficiaries would be affected. About 4.2 million adults receive monthly benefits that are managed by "representative payees."

The move is part of a concerted effort by the Obama administration after the 2012 Sandy Hook Elementary School shooting in Newtown, Conn., to strengthen gun control, including by plugging holes in the background check system.

But critics — including gun rights activists, mental health experts and advocates for the disabled — say that expanding the list of prohibited gun owners based on financial competence is wrongheaded.

Though such a ban would keep at least some people who pose a danger to themselves or others from owning guns, the strategy undoubtedly would also include numerous people who may just have a bad memory or difficulty balancing a checkbook, the critics argue.