Police in Los Angeles were led to an unusual discovery at a man's home after finding him dead dead inside a car parked just down the street.
The L.A. detectives unit was called to investigate the decomposing body of an unidentified man but found no signs of foul play to warrant any further investigation. Instead, it's what was later found inside the man's home that's prompting more questions than answers, the Los Angeles Times reported.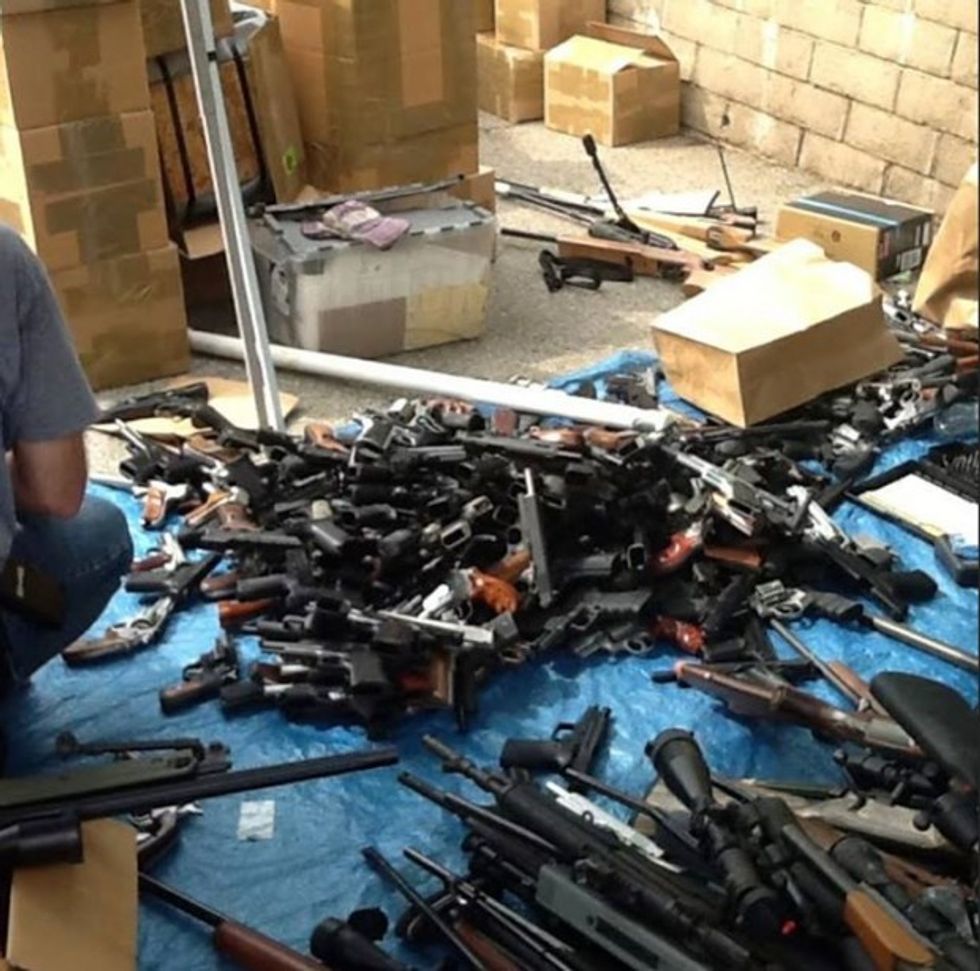 Image source: KTLA-TV
Strung out across the property were about 1,200 guns – some of them pistols, others shotguns and some rifles. Many of them had never even been fired and, in fact, some were wrapped in packaging with the price tags still on them.
A bomb squad was sent into the area to determine if it was safe. Meanwhile, nearby residents were evacuated for nearly 12 hours until the all-clear was given.
There isn't currently any evidence to suggest that the guns were smuggled or were being stored as part of any kind of attack, but officers admitted the discovery is very unusual and said it is one they plan to investigate thoroughly.
"We have a lot of work to do," LAPD Cmdr. Andrew Smith told the Times. "Running the background, history and legality of these weapons is going to require a tremendous amount of time."
Smith pointed out that it's not a crime to possess that many weapons as long as all of them are legal to own and were purchased legally.
"We want to make sure that's the case," Smith said.
(H/T: Los Angeles Times)
–
Follow Jon Street (@JonStreet) on Twitter