Radiocarbon dating is used to estimate the age of everything from fossils to historical works of art and artifacts.
But new research suggests that the increase of carbon in the atmosphere due to the burning of fossil fuels could reduce the accuracy of this dating method.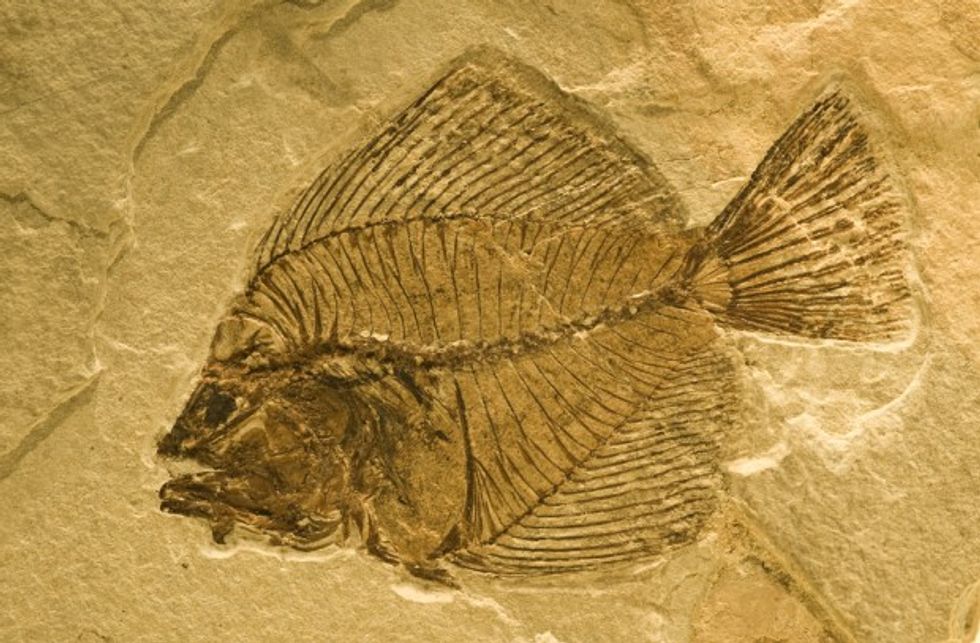 Photo credit: Shutterstock
Radiocarbon dating works by measuring the amount of carbon-14, a radioactive, naturally occurring isotope that has a known rate of decay. Using calculations, based on the amount of carbon-14 left in an organic specimen and comparing it to the amount of nonradioactive carbon, scientists can estimate the age of the sample.
Organisms take in a representative amount of nonradioactive and radioactive carbon either as plants or from plants, which take it up from the atmosphere during photosynthesis.
Watch this two-minute video from Scientific American for more about how radiocarbon dating works:
One of the reliability flaws of this method that has been pointed out before is that it assumes the radioactive carbon amount in the atmosphere remains constant over time. It's this idea that a new study from Imperial College London takes on.
Here's more from the college on what could happen to radiocarbon dating with the increased use of fossil fuels:
Carbon-14 is a rare, but naturally occurring, radioactive type of carbon that decays over thousands of years.

[...]

Fossil fuels like coal and oil are so old that they contain no carbon-14. When their emissions mix with the modern atmosphere, they flood it with non-radioactive carbon.

In radiocarbon dating terms this makes the atmosphere appear older, which is reflected in the tissues of plants taking in CO2 during photosynthesis, and their products such as cottons.

At the rate fossil fuel emissions are currently increasing, by 2050 a new T-shirt would have the same radiocarbon date as a robe worn by William the Conqueror a thousand years earlier.
The news release from the university goes on to state that the effect of fossil fuel use on the environment could start affecting radiocarbon dating accuracy as early as 2020.
"We can see from atmospheric observations that radiocarbon levels are steadily decreasing. How low they go depends on changes in our fossil fuel emissions," Dr. Heather Graven said in a statement.
Graven's findings were published in the journal Proceedings of the National Academy of Sciences on Monday.
"Given current emissions trends, fossil fuel emission-driven artificial 'aging' of the atmosphere is likely to occur much faster and with a larger magnitude than previously expected," Graven wrote in the study. "This finding has strong and as yet unrecognized implications for many applications of radiocarbon in various fields, and it implies that radiocarbon dating may no longer provide definitive ages for samples up to 2,000 [years] old."
(H/T: SlashGear)
—
Front page image via Shutterstock.