For years, a London family used as their kitchen bulletin board a colorful painting of a man in a turban.
They had no idea they were sticking up their daily mementos on a piece of art valued at more than $1 million.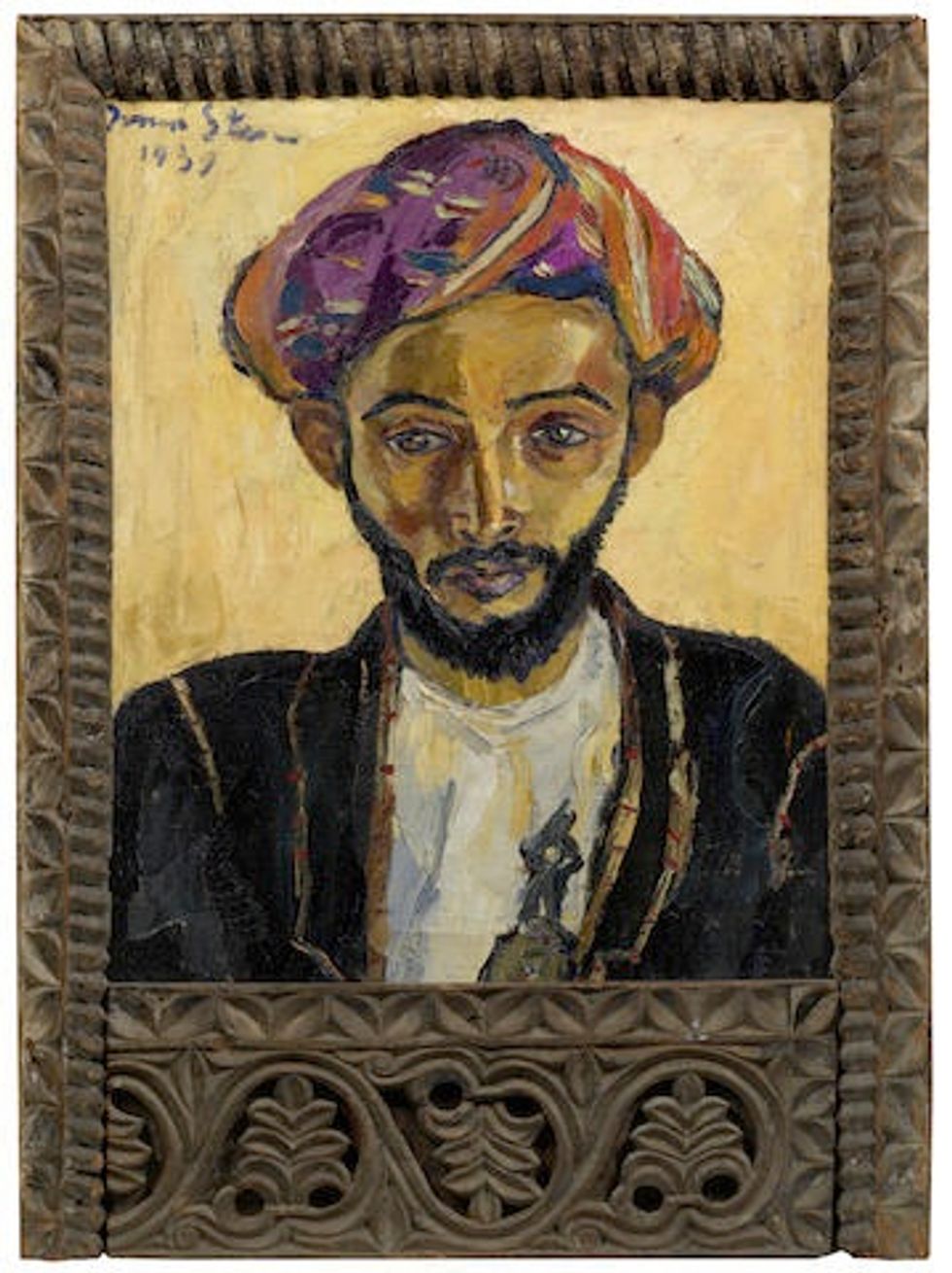 An art appraiser from a British auction house discovered the 1939 painting Arab in Black by South African artist Irma Stern was being used as a bulletin board. (Image source: Bonhams)
Hannah O'Leary of the British auction house Bonhams first spotted the work, covered by postcards and bills, when she was appraising items in the home. It was the 1939 painting Arab in Black by South African artist Irma Stern.
The painting has been appraised at $1.5 million, based on the appreciation of the artists' work in recent years and the interesting historical saga connected to it.
"The words 'shocked' and 'astonished' would both apply to the present owners," Giles Peppiatt, director of Bonhams South African art department, told the Guardian newspaper.
"They loved the painting and they knew it had some value, but they had no idea it was such an important work. In some ways they are very sorry to see it go, but it would be a great luxury to keep a million-pound painting hanging on a kitchen wall," Peppiatt said.
O'Leary said that the notes on the painting were pinned up strategically so the canvas was not damaged.
"It was remarkably in perfect condition. The owners are not fools," O'Leary told the Canadian Broadcasting Corporation. "They had used the frame of the painting to hold these messages and things. So there were no pinholes in the canvas."
As for the historical connection, Bonhams said the painting was once put up for auction to raise money for Nelson Mandela's defense fund.
The art collector Betty Suzman, whose sister-in-law was a prominent anti-apartheid activist, donated the painting to raise funds for the 1956 Treason Trial Defense Fund.
The trial accused 156 people of treason in South Africa, including Nelson Mandela, who decades later after the end of apartheid became president of the country.
The painting is going to be auctioned at Bonhams Sept. 9 in London.