Surveillance video shows the terrifying moment when a woman plows her car into a 7-Eleven storefront on Long Island, missing someone standing at the front counter only by a few feet.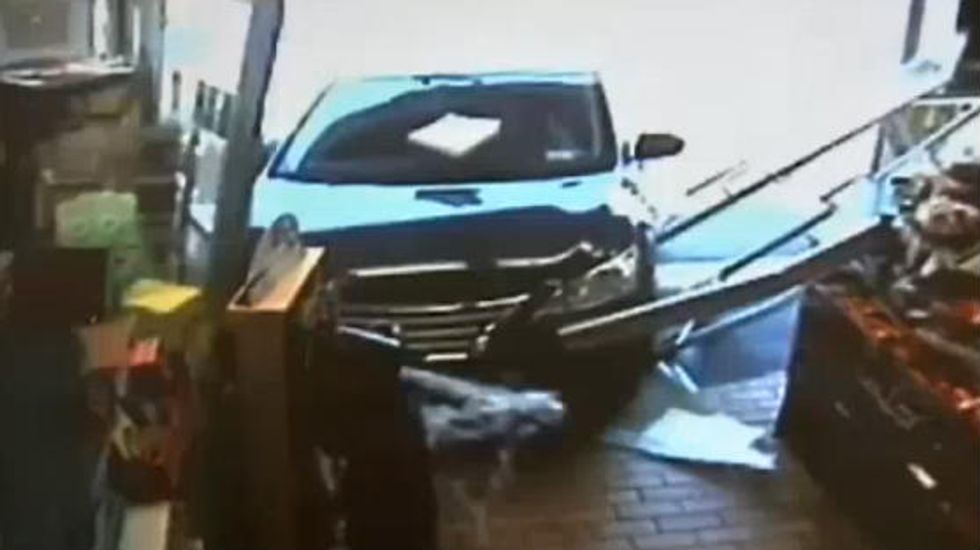 Image source: WNBC-TV
It happened Thursday in Freeport, New York, as the driver claims she meant to hit the brakes but accidentally put pressure on the gas pedal, sending her crashing through the windows and taking out about two aisles of the small convenience store, WNBC-TV reported.
"I was like 'Oh, my gosh!' What the heck is going on," store manager Tina Cruz said.
Cruz said all she knew to do was scream. And when she did, others in the store ran for safety, including one individual standing at the front counter who can be seen darting away from the wreckage.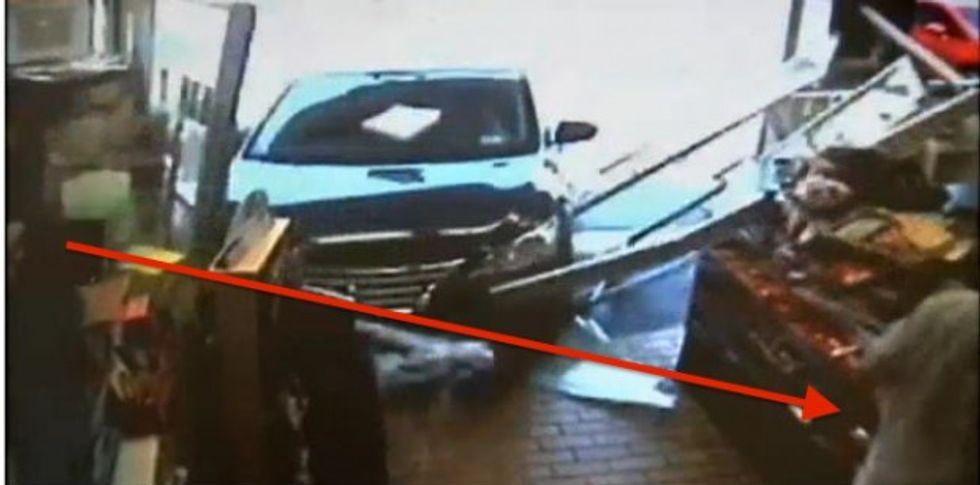 Image source: WNBC-TV
Cruz's mother, Cindy Diabate, is retired and usually spends her days there at the store with her daughter. Diabete said she usually sits in the exact same spot where the vehicle crashed but, fortunately, wasn't at the time of the incident.
The name of the woman driving the car wasn't released since she won't be facing charges.
No one was injured from the crash.
(H/T: WNBC-TV)
–
Follow Jon Street (@JonStreet) on Twitter