A Pennsylvania family thought their two dogs had died after their house went up in flames, but a day later, firefighters assessing the damage made a surprising discovery in an upstairs bedroom.
The fire started Saturday at around 5 p.m. in Chester County, Pennsylvania, just outside of Philadelphia. Fortunately, the family was able to make it out unharmed, WCAU-TV reported.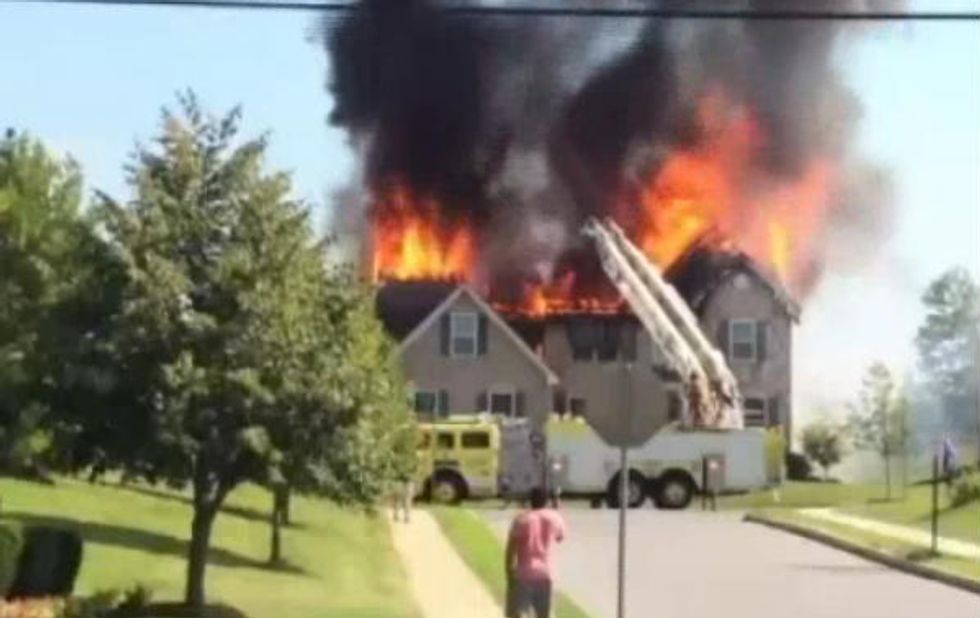 Image source: WCAU-TV
At first, they didn't think they could say the same of their two dogs. But as Modena Fire Company Chief Frank Dowlin was finishing up some paperwork on the house fire Sunday, he received a call from the East Fallowfield Police Department and learned the great news.
The dogs were still alive.
They had been spotted looking out a gaping hole in the side of what used to be an upstairs bedroom. So firefighters went out to rescue the dogs, using a rope to climb up to what was left of the second floor and bring them to safety, one by one.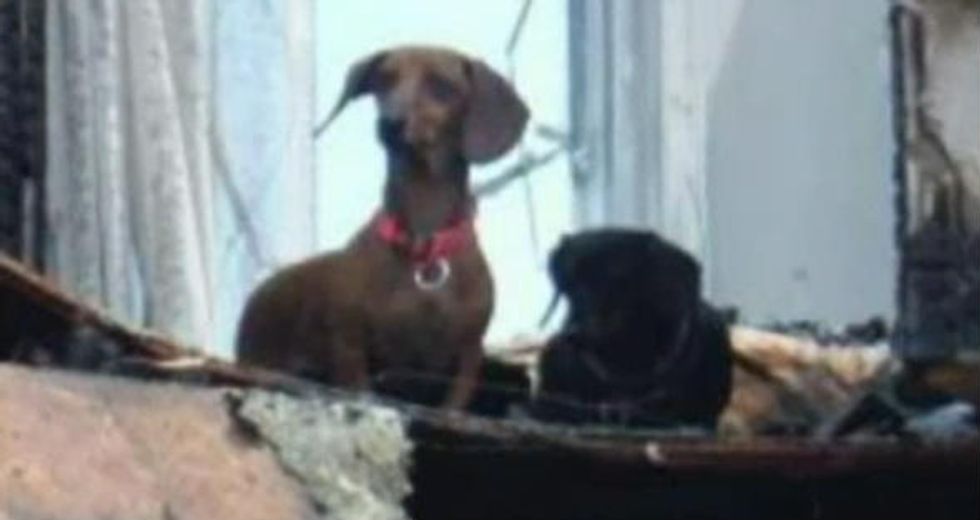 Image source: WCAU-TV
"The event was truly a miracle to witness," Modena Fire Company Chief Frank Dowlin said. "Our crews were glad to bring a little happiness to the family."
Neighbors who were around gave the dogs food and water and helped clean them up.
The fire has been ruled accidental and is thought to have been caused by smoking.
(H/T: WCAU-TV)
–
Follow Jon Street (@JonStreet) on Twitter