A Muslim boarding school in the U.K. that enforces a Shariah code of behavior has threatened to expel students for "socializing with outsiders," an apparent reference to non-Muslims, Britain's Sky News reported.
Revelations of the strict regulations at the Institute of Islamic Education in Dewsbury received wide media coverage in the U.K. over the weekend because the school received a positive rating by a British government educational agency.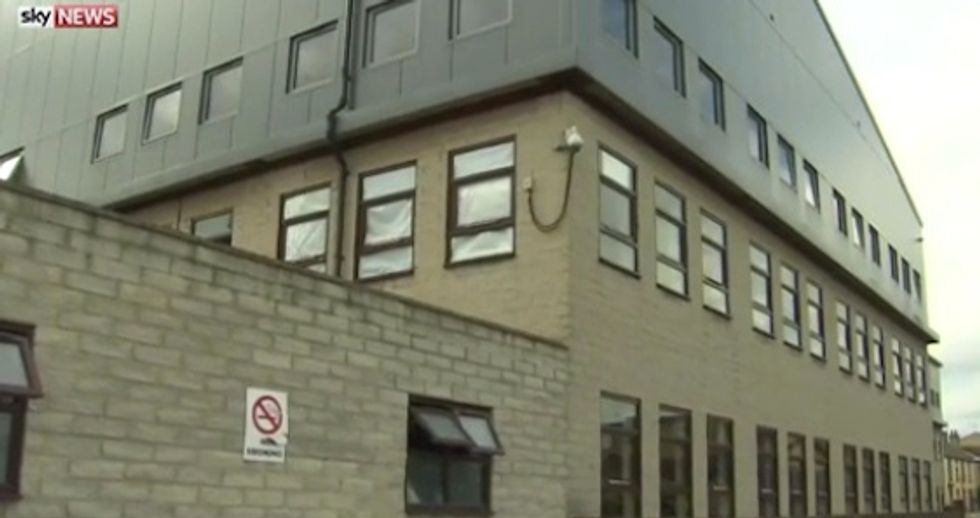 The Institute of Islamic Education in Dewsbury (Screenshot: Sky News)
Sky News reported that it obtained documents given to parents that stated that students "socializing with outsiders ... will be expelled if there is no improvement after cautioning."
Students were also forbidden from watching television, listening to the radio and reading newspapers, according to the British broadcaster.
The school's Pupil and Parent Handbook included a section on Shariah, which forbids students from wearing un-Islamic clothing, using mobile phones or music players, Sky News reported.
The handbook listed other "items that are prohibited in Islam" including "portable televisions, cameras, etc."
Mosque elder Shabbir Daji told Sky News that the school "works for unity" but that its policy was "to keep away from the media."
The Office for Standards in Education, Children's Services and Skills, the British government's education watchdog, gave the school a "good" rating on its last survey.
"The Islamic Institute of Education provides a good quality of education and meets its stated aims very well," the agency report stated.
Following the Sky News report, the agency released a statement noting that when the school was last inspected in 2011, independent schools were not assessed on how they taught "British values."
The agency has since amended its criteria in an effort to counter extremism following allegations that hardline Islamists tried to take control of some schools in Birmingham last year.
"In 2011, British values were not a part of the inspection framework. However, in April 2014 Ofsted introduced a new, tougher inspection framework in response to more demanding independent school standards, which include an emphasis on fundamental British values," the agency said in a statement quoted by the U.K.'s Independent newspaper.