It's the Happiest Place on Earth – or is it?
New cellphone video taken by one guest at Walt Disney World shows three women get into an all-out brawl while waiting in line at the Epcot theme park's Test Track ride, WFTV-TV reported.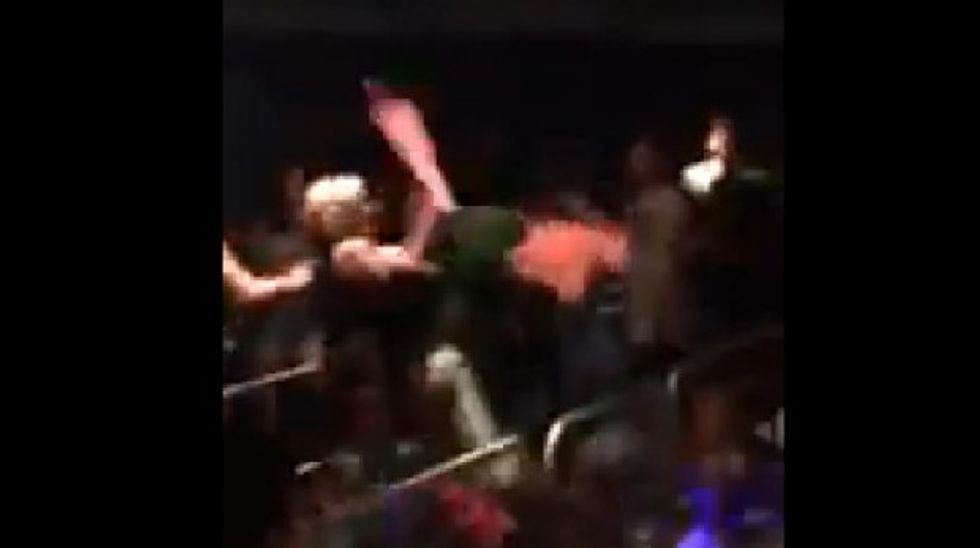 Image source: WFTV-TV
The confrontation begins with the women yelling as other guests in line stand back and watch. One woman pulls out her umbrella just moments later and begins beating another woman standing in front of her.
With all gloves now off, the guests begin throwing punches, forcing others in line to back up just to stay out of their way. A Disney employee then attempts to break up the fight but just gets pushed away as the brawling park-goers continue to go at each other.
The women were eventually escorted out of the attraction by Disney employees but allowed to stay in the park. The Orange County Sheriff's Department responded to the incident but nobody was arrested.
None of the women were injured.
Watch the brutal exchange below:
(H/T: WFTV-TV)
–
Follow Jon Street (@JonStreet) on Twitter