President Barack Obama's trip to East Africa cost an estimated $6 million dollars, an analysis by a conservative non-profit organization revealed Tuesday.
The estimated cost, $5,983,773 to be exact, was based on a total flight time of 29 hours flying at the cost of the most recent hourly charge of operating Air Force One, the National Taxpayers Union said in an online post.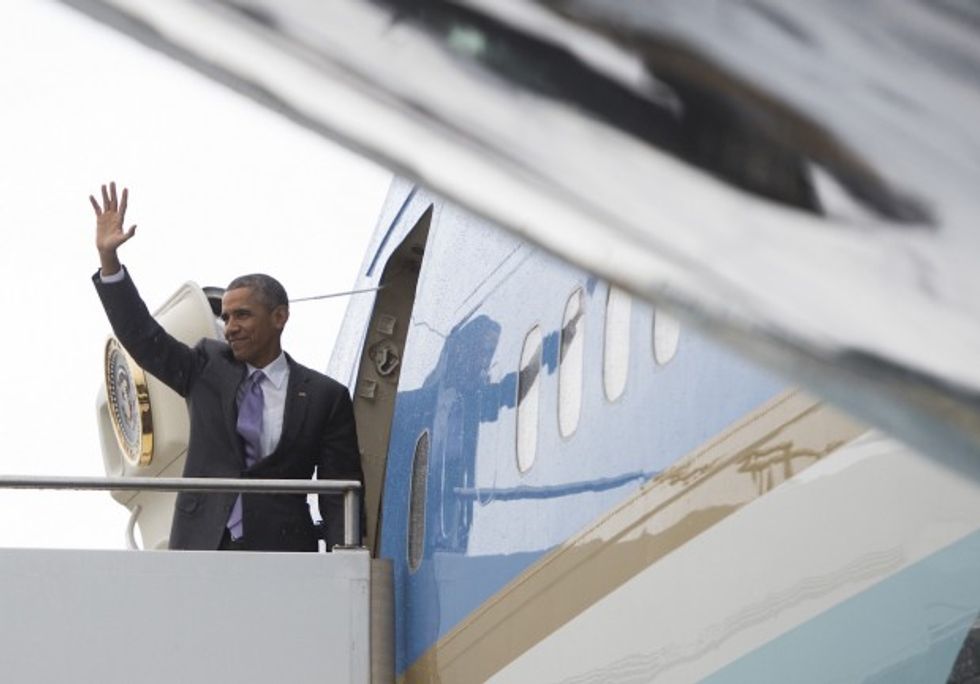 President Barack Obama boards an Air Force One aircraft prior to leaving Bole International Airport in Addis Ababa, Ethiopia, July 28, 2015. SAUL LOEB/AFP/Getty Images)
The non-profit group noted that "additional costs associated with the president's travels in these particular regions of Africa re likely to be quite high' due to recent terror activities resulting in additional security measures.
"What's more, it's not just President Obama they'll be watching out for, but 20 Members of Congress who are along for the ride," the National Taxpayers Union said.
The non-profit group added that Obama's trip to Africa tied him with President Bill Clinton for the most international trips at 41.
—
Follow the author of this story on Twitter and Facebook: