A Greenpeace co-founder explained in a new video published online Tuesday why he decided to leave the organization he once helped start.
Speaking as part of a Prager University series, Patrick Moore explained the history of Greenpeace, noting how it started in protest of nuclear war.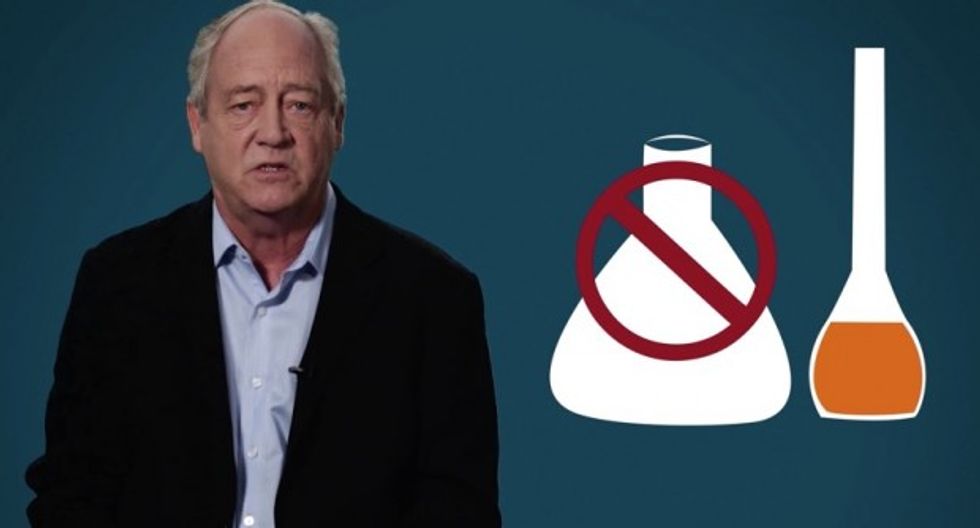 Patrick Moore. (Image source: YouTube)
However, as the group tackled other issues in the 1980s, Moore said he grew uncomfortable.
"I began to feel uncomfortable with the course my fellow directors were taking," he said. "I found myself the only one of six international directors with a formal science background."
Moore, who holds a PhD in ecology from the University of British Columbia, explained that he felt a science background was required to understand certain environmental issues the organization was becoming involved in.
[sharequote align="right"]"Sensationalism, misinformation and fear is what we used to promote our campaigns."[/sharequote]
"We were now tackling subjects that involved complex issues of toxicology, chemistry and human health. You don't need a PhD in marine biology to know it's a good thing to save whales from extinction. But, when you're analyzing which chemicals to ban, you need to know some science," he said.
Moore contended that the human race has the "moral obligation" to eliminate our natural "enemies" and that "biodiversity is now always our friend."
Instead, Moore said that in Greenpeace's eyes "humans had become the enemies of the Earth." The scientist assailed the group's "rigid, backwards thinking" that he said resulted in Greenpeace protesting certain "useful" technologies and chemicals.
"Science and logic no longer held sway. Sensationalism, misinformation and fear is what we used to promote our campaigns," he alleged.
Moore said the "final straw" came when the group decided to work to ban the element chlorine worldwide and name it "The Devil's Element."
"This was absurd. Adding chlorine in drinking water was one of the biggest advances in public health," he said, adding that those in developing countries would suffer the most.
At the time of publication, Moore's testimony had amassed more than 56,000 views on YouTube.
—
Follow the author of this story on Twitter and Facebook: