Most people will never be able to say they've completed a triathlon, let alone completed their first one by 8 years old.
But Bailey Matthews from Doncaster, England, can.
The fact that he swam 100 meters, biked over two miles and ran nearly one mile in the Castle Howard Triathlon in North Yorkshire, England, Saturday isn't only impressive because of his age, but also because he has cerebral palsy, a disorder that affects muscle movement and posture.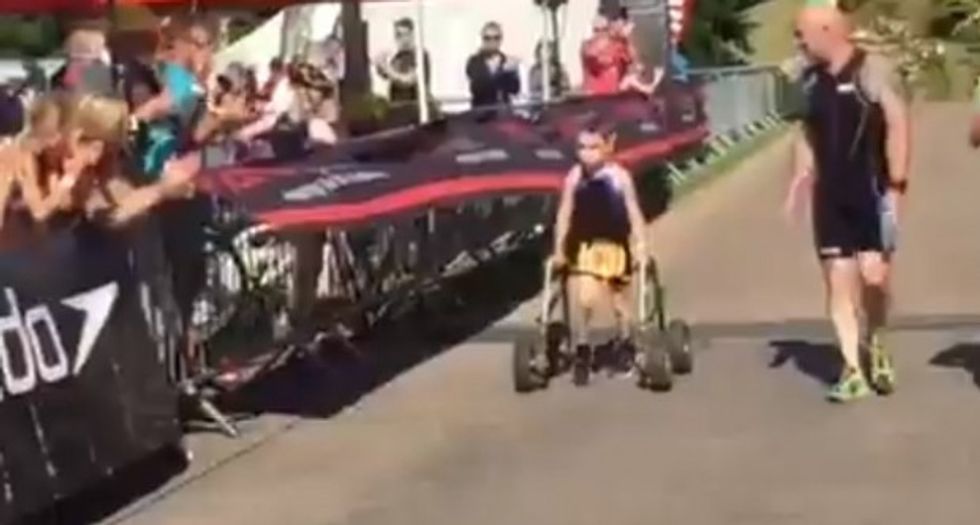 An 8-year-old with cerebral palsy completed a short triathlon in England over the weekend. (Image source: YouTube)
Just finishing the race is an accomplishment, but how Matthews did it is even more stunning.
"He shows us all up, ladies and gentlemen," an announcer shouted as Matthews was making his final push toward the finish line, running with the help of a wheeled brace for balance. "He shows us what is possible when you get together and you've got soul and you've got determination."
A huge smile breaking out on his face, Matthews let his brace go to run the final meters without support. He fell twice but both times got right back up to finish the race on this own two feet.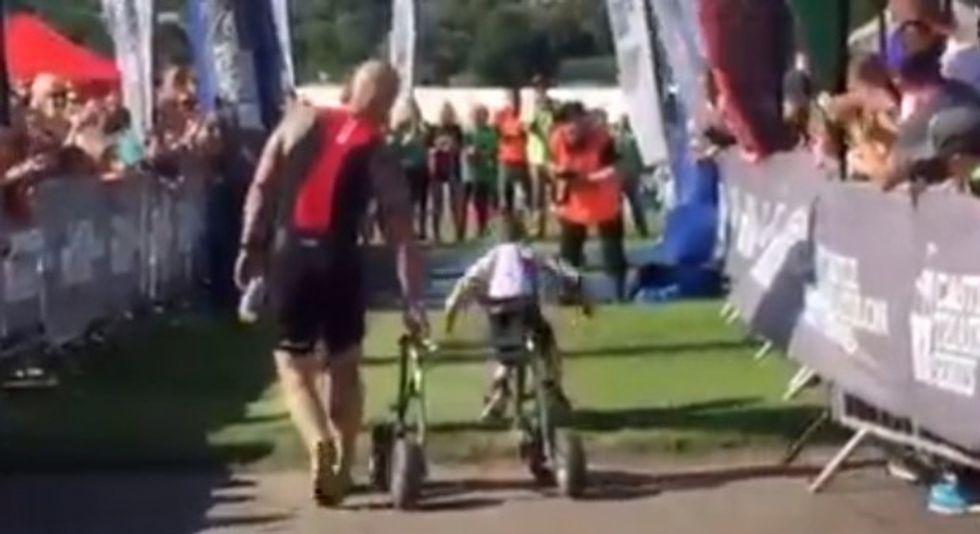 Matthews left his brace behind to cross the finish line on his own. (Image source: YouTube)
Behind the line, his parents, Jonathan and Julie Matthews, were waiting to hug and congratulate him.
Watch the moment:
(H/T: Daily Mail)