On the surface, it seems a bit curious that two presidential contenders who are Southern Baptists weren't invited to an event that is being organized and hosted by organizations affiliated with their own Christian denomination.
Former Arkansas Gov. Mike Huckabee and Texas Sen. Ted Cruz — both Republican contenders in the 2016 race for the White House — were left off of the guest list for the Send North America conference, an evangelical event slated for August 3 and 4 in Nashville, Tennessee, that will be hosted by Russell Moore, president of the Southern Baptist Convention's Ethics & Religious Liberty Commission.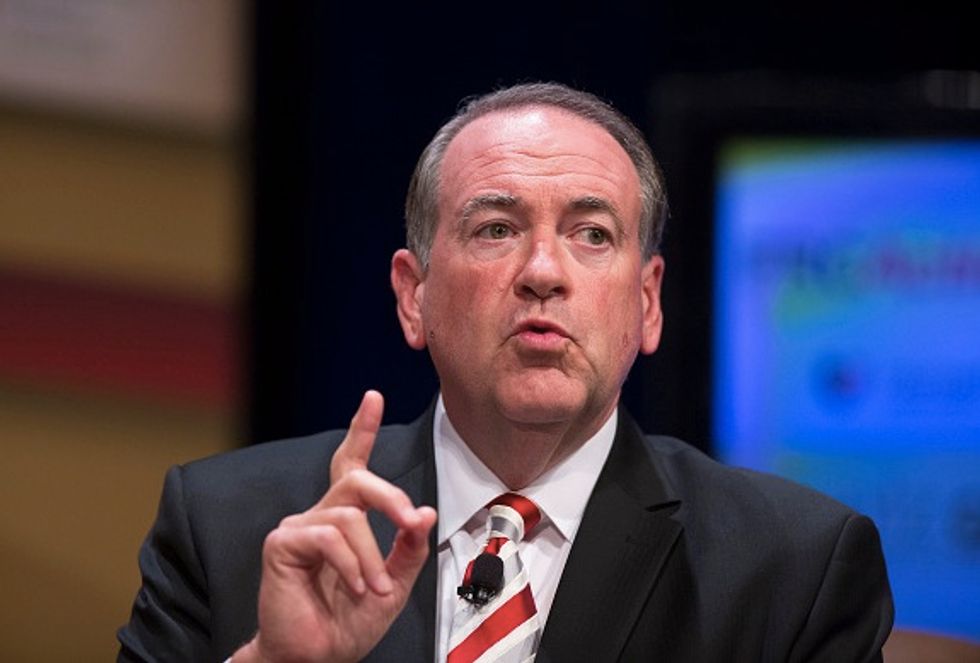 Mike Huckabee, former Governor of Arkansas and 2016 U.S. presidential candidate, speaks during The Family Leadership Summit in Ames, Iowa, U.S., on Saturday, July 18, 2015. (Daniel Acker/Bloomberg via Getty Images)
The Christian event is being sponsored by the North American Mission Board and the International Mission Board, two groups affiliated with the denomination.
At first glance, the absence of Huckabee and Cruz might seem curious, especially considering that Jeb Bush, Marco Rubio, Scott Walker and Hillary Clinton were extended invitations, but the commission had said that it would only include candidates who were at ten percent or higher in the polls starting on May 1 and extending into the following weeks, CBN News' David Brody reported.
And the political landscape has changed quite profoundly since then.
Despite the fact that Clinton and Walker won't be able to attend the event — which will include interviews with Bush and Rubio in front of a sold-out crowd of 13,000 — organizers decided not to extend the invite to additional candidates.
"When the North American Mission Board asked us to have a conversation with candidates, I wanted to have all the candidates. Unfortunately, there are roughly 144,000 candidates running this year," Moore told Brody in a statement. "So we determined objective criteria for polling, as laid out in the press release and invited candidates from both parties who met that standard."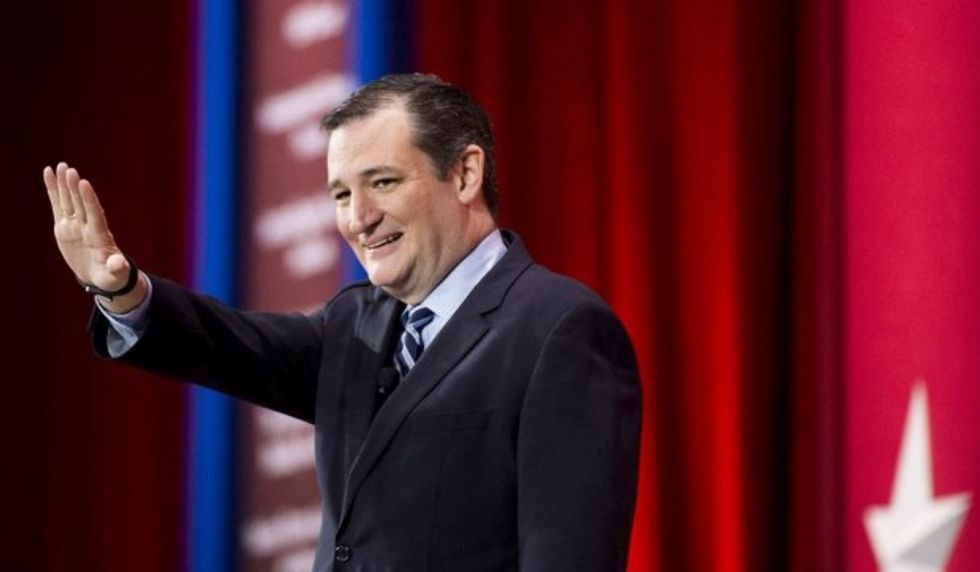 Sen. Ted Cruz, R-Texas, speaks at CPAC in National Harbor, Md., on Feb. 26, 2015. (Bill Clark/CQ-Roll Call,Inc.)
He explained that polling averages were the best parameters to follow for his one-hour slot during the event, though some have charged that the current situation seems somewhat unfair, considering that it ices out candidates like Huckabee and Cruz, among others.
Consider that the current Real Clear Politics average would put Trump, Bush and Walker — and not Rubio — in the running as the candidates to be included at the Send North America conference.
(H/T: CBN News) 
--
This story has been updated to reflect that the cut-off was not May 1; it began on May 1 and extended into the beginning of July.