A 911 dispatcher resigned Tuesday after it was revealed he hung up on an agitated caller who was trying to save a gunshot victim, a person who later died as a result of his wounds.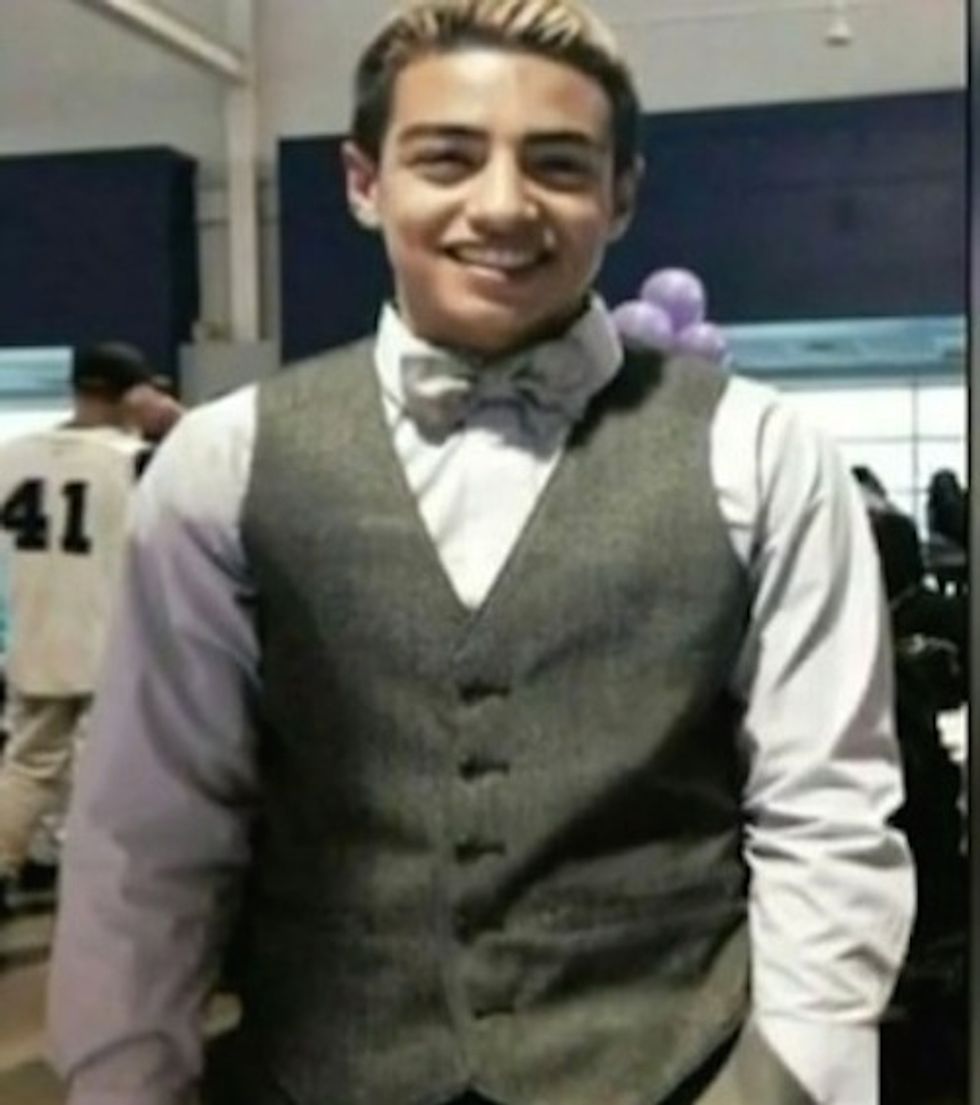 Jaden Chavez-Silver, 17, died last month from gunshot wounds. This week, it was revealed a 911 operator hung up on one of his friends who was trying to save his life. (Image source: KRQE-TV)
Audio from the call between Matthew Sanchez, a dispatcher for the Albuquerque Fire Department, and Esperanza Quintero recorded Sanchez telling her to "deal with it yourself" after she cursed at him.
KRQE-TV posted audio of the more than three-minute 911 call, most of which was redacted for patient privacy reasons.
Here's some of the exchange that was publicly released:
Quintero: I'm doing CPR as we speak. I'm keeping him alive.

Sanchez:  OK, is he not breathing?

Quintero: Barely. Stay with me, good job. Stay with me, OK? OK? There you go, good job, Jaydon.

Sanchez: Is he breathing?

Quintero: He's barely breathing. How many times do I have to f***ing tell you?

Sanchez: OK, you what ma'am? You can deal with yourself. I'm not going to deal with this, OK.

Quintero: No, my friend is dying.
From there, the call cuts off.
Watch KRQE's report with some of this audio:
According to KOB-TV, 17-year-old Jaydon Chavez-Silver was hit during a walk-up or drive-by shooting of a house party on June 26.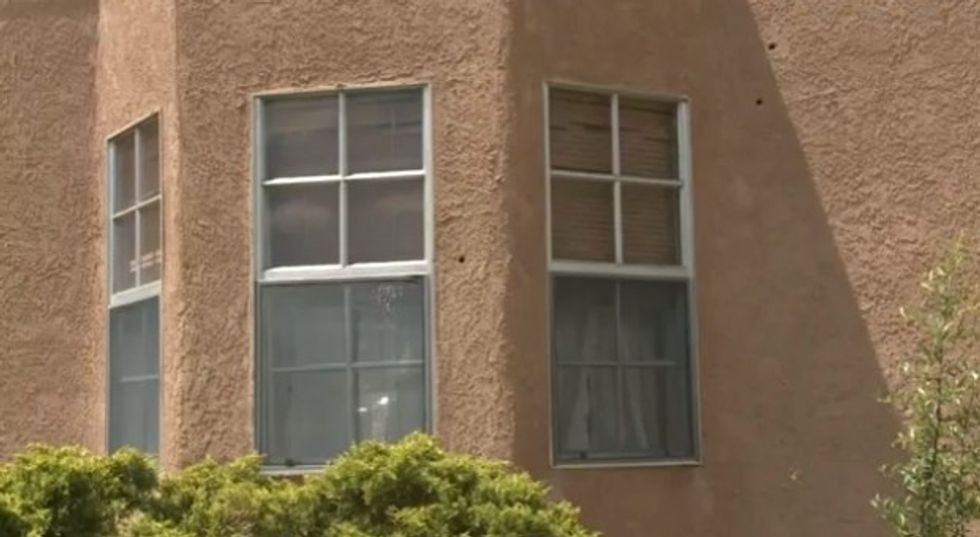 This is the Albuquerque home where the teen was last month, several bullet holes are still visible in its exterior. (Image source: KRQE-TV)
"How disgraceful this is, a young man killed," Sgt. Simon Drobik with the Albuquerque Police Department told KRQE at the time.
Despite audio of the dispatcher telling Quintero she had to deal with it herself, KRQE reported that an ambulance was sent out when the call about a gunshot victim was made before Sanchez hung up. Chavez-Silver was transported to an area hospital where he later died.
The teen's mother, Nicole Chavez, told KOB she hopes that the dispatcher's actions did not in any way delay care being sent to her son.
"We just pray that it had no effect on his life either way," she told the news station, also adding that she hopes the public doesn't "lose their trust in our first responders."
Quintero told KOAT-TV "words can't explain the situation or what I feel. ... That night, it was a mess."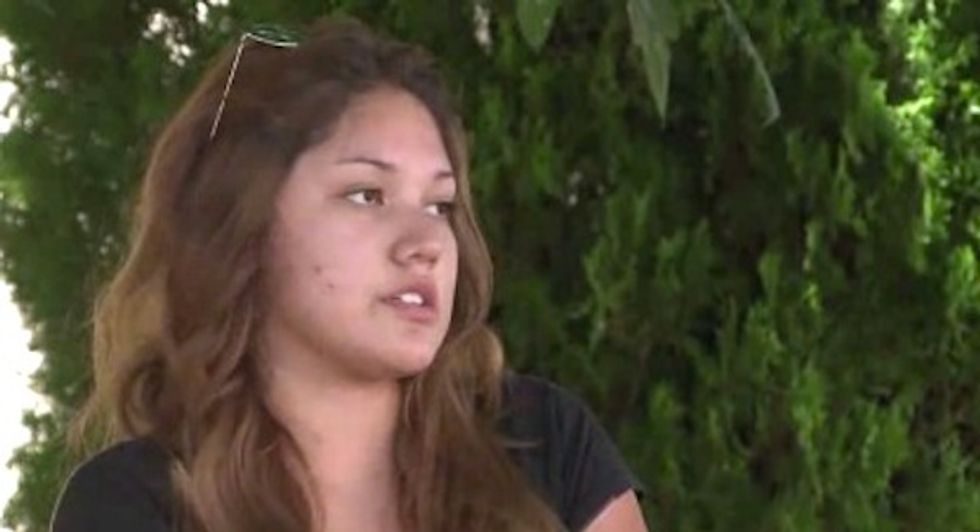 Quintero explains how she tried to stay calm in speaking with the 911 operator. (Image source: KOAT-TV)
"It was his job, I don't understand why he would have hung up," Quintero said later in the interview. "I cussed at him once. I was frantic. I was scared. I, you know, I'm only 17. I didn't know how to handle the situation, I did the best I could. I tried to keep calm."
Watch KOAT's full interview with Quintero:
The Albuqueque Fire Department is investigating the situation.
"After learning of the alleged misconduct, Driver Matthew Sanchez was immediately removed from the dispatch center and placed on administrative assignment," Chief David Downey said in a statement prior to Sanchez resigning his position. "An internal investigation has been initiated. As the chief of the department, I am taking the allegation very seriously."
As for the gunman, NBC News reported that the shooter has not yet been identified and there is a $4,000 reward for information leading to his or her identity.
(H/T: Gawker)