Hillary Clinton will call for the embargo with Cuba to be lifted, her campaign said Wednesday.
Clinton, the secretary of state during President Barack Obama's first term, has supported the administration's policy to normalize relations with the communist country. She will call for lifting the embargo during a speech in Florida on Friday.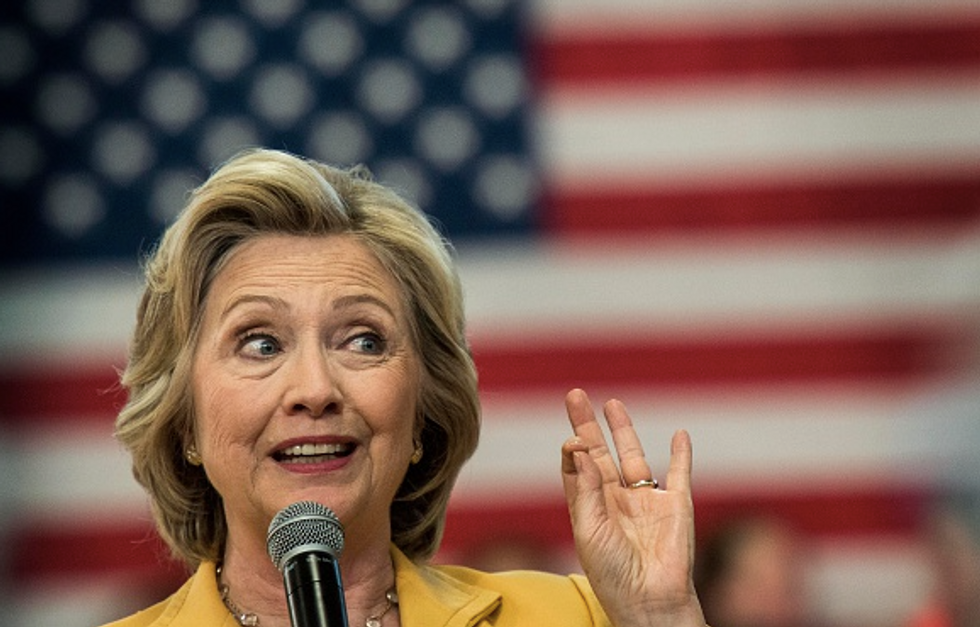 Former Secretary Hillary Clinton speaks to voters at a town hall meeting in Nashua, New Hampshire, on Tuesday, July 28, 2015. (Melina Mara/The Washington Post via Getty Images)
The Cuban flag was raised outside the re-opened embassy in Washington, D.C., earlier this month after Obama took executive action last year to restore diplomatic ties.
Still, it takes an act of Congress to lift the embargo, which prevents travel and full trade and business transactions between the two countries.
Clinton will deliver remarks Friday during a campaign stop at Florida International University in Miami, which has a large Cuban-American population.
"She will highlight that Republican arguments against increased engagement are part of failed policies of the past and contend that we must look to the future in order to advance a core set of values and interests to engage with Cubans and address human rights abuses," a Clinton campaign press release said.