David Daleiden of the Center for Medical Progress -- the organization that released a series of horrifying videos seemingly capturing Planned Parenthood officials discussing their organization's sale of fetal tissue obtained through abortion, says there is one question that still "needs to be answered" amid the controversy.
Speaking with TheBlaze TV's Dana Loesch, Daleiden said Planned Parenthood must disclose how much it has profited from the practice.
"We don't have a good way of knowing because Planned Parenthood's baby part sales are buried so deep down within their organization that some of the national leadership of Planned Parenthood doesn't even fully know the scope of it," he said. "The national office has for many years now chosen to have a 'don't ask don't tell' policy about the fetal tissue sales of the affiliates in order to ... keep themselves insulated it from it legally, even though they're still aware of it."
Though Daleiden wouldn't commit to an exact number, he said "one, high-volume Planned Parenthood clinic can easily make at least $100,000 a year off the sale of baby parts, if not more."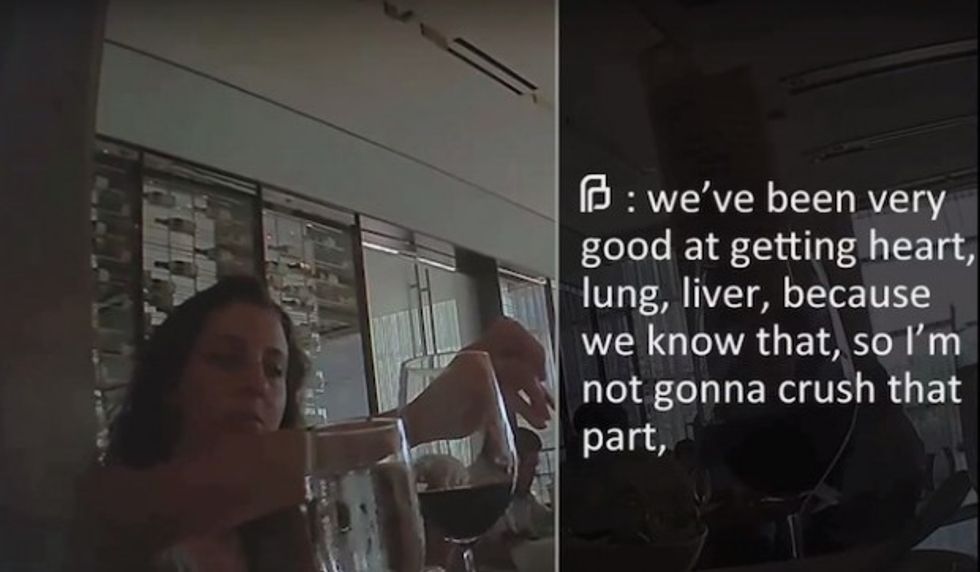 Screen shot via YouTube
"This is a group ... that receives hundreds of millions of taxpayer dollars, and there's no accountability," Loesch said in horror.
"There's no accountability," Daleiden agreed. "So that's why it's very good that just today, now the grand total of states that have opened up investigations into Planned Parenthood's baby part sales within their jurisdictions, that number is now up to ten."
Daleiden said Planned Parenthood is "stalling" and trying to find ways to protect the senior director of medical services, Dr. Deborah Nucatola, but she's the one who knows "where all the bodies are buried when it comes to Planned Parenthood's fetal tissue sales."
"It's a federal-level felony, and this is an issue that Planned Parenthood is completely unprepared to address in public," Daleiden said. "This is something that they've hoped they could do out of the back door of their clinics, very quietly, very secretly, and no one would ever find out. ... At the end of the day, there's really nothing they can say in their defense."
Daleiden said his organization plans to release 12 videos in total, and "it does get worse."
He expressed hope that elected officials would hold "hold this barbaric organization, Planned Parenthood, accountable for these atrocities against humanity."
The full episode of Dana, along with many other live-streaming shows and thousands of hours of on-demand content, is available on just about any digital device. Click here to watch every Glenn Beck episode from the past 30 days for just $1!