After a gun-toting Texas pastor shot an alleged intruder inside his church Tuesday, he sounded understandably displeased on his 911 call.
"Don't move or I'm gonna shoot you again," Pastor Benny Holmes was heard telling a man identified as 27-year old Lee Marvin Blue, Jr., while Holmes was on the line with police.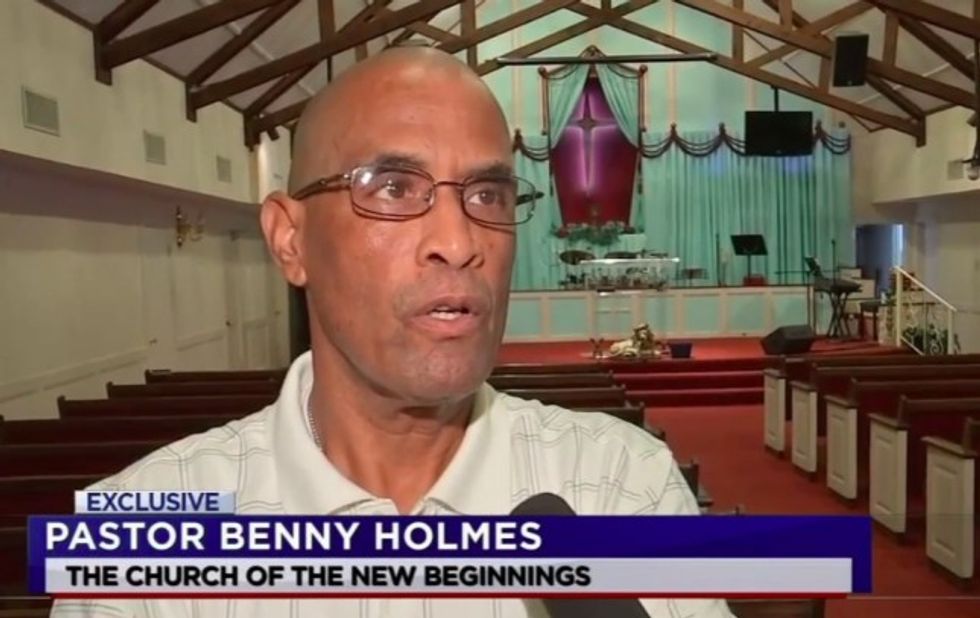 Image source: KTRK-TV
"You kicked my door in, brother," Holmes said to Blue during the call. "You deserve what you got!"
Police said a man was seen on surveillance video breaking through the door of the Church of New Beginnings in Baytown, but Holmes was sleeping inside and got his gun when he heard the commotion.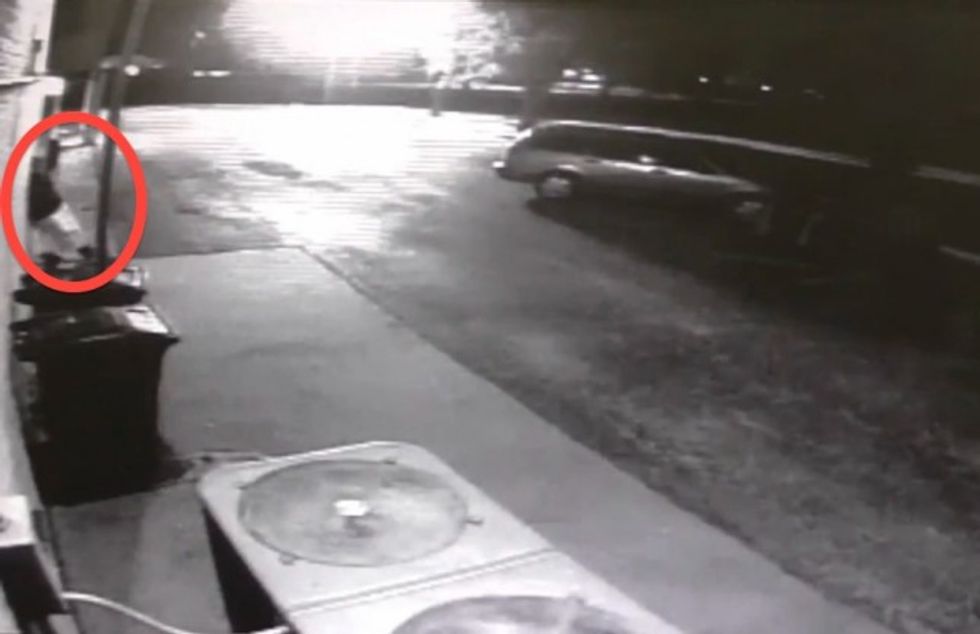 Image source: YouTube
"I just want the public to know that this was a robbery," Holmes told KTRK-TV. "He broke in the door, had laptops in his hand."
Holmes said the intruder failed to stop after he twice told him to do so. On the 911 call, Holmes said the man tried to run.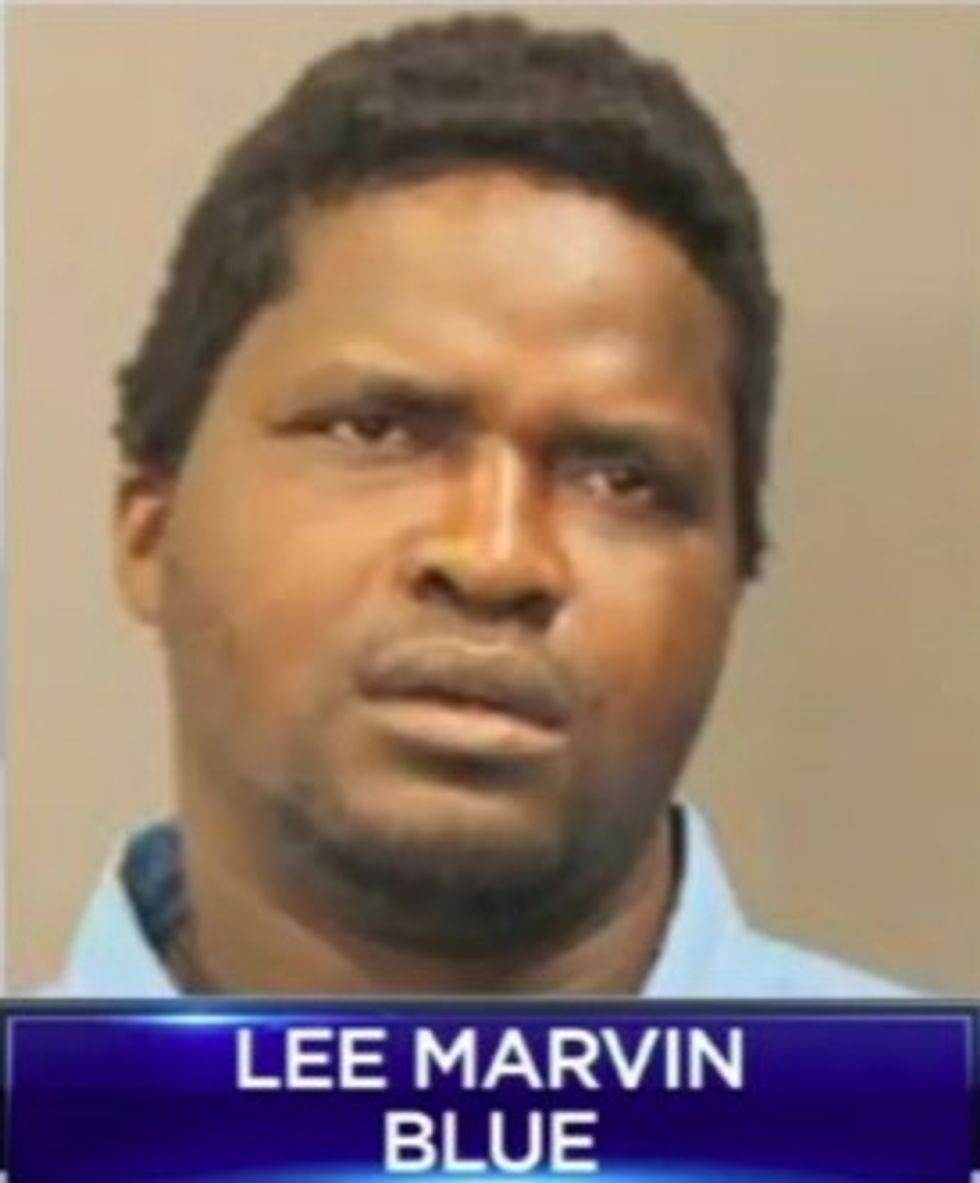 Image source: KTRK-TV
"So fearing for my life, I did what I had to do," he told KTRK. Holmes also told the dispatcher on the 911 call that he shot Blue in the "back shoulder."
But while still on the call and holding the bleeding crook at gunpoint, Holmes did something else that's getting people talking.
"I led him through the sinner's prayer while he was on the floor," Holmes told the station.
"Do you know Jesus? The Lord Jesus?" he asked Blue. "Say, 'Lord Jesus. Forgive me. I have sinned. I repent. Come inside my heart. Live inside of me. And I won't do this again. In Jesus' name.'"
Here's the 911 call over the surveillance video:
Right after the prayer, Holmes warned Blue one more time: "If you get up I'm gonna shoot you again, OK?"
Blue's rap sheet goes all the way back to 2005 and involves trespassing, burglary of a vehicle, assault and several other crimes, KTRK reported, adding that he was charged this time with burglary of a building.
He was taken to a hospital with non-life-threatening injuries, and Holmes said he was going to visit Blue.
Baytown police told KTRK no charges are anticipated against Holmes.
(H/T: Daily Mail)
—
Follow Dave Urbanski (@DaveVUrbanski) on Twitter