If you have a spare $5.7 million burning a hole in your pocket, you could purchase a substantial chunk of sports history: Legendary American Olympic hockey goalie Jim Craig is selling off his memorabilia from 1980's gold medal-winning "Miracle on Ice."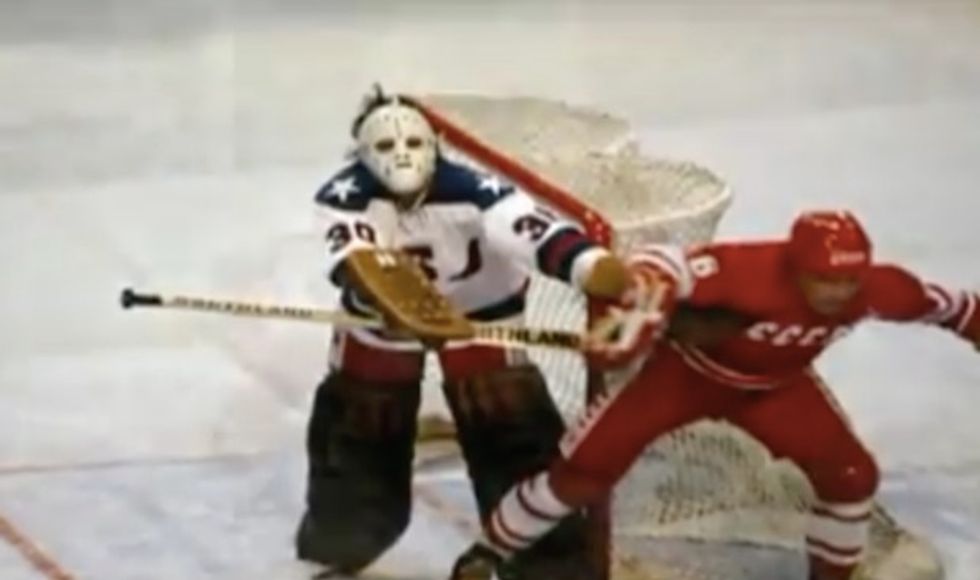 Image source: YouTube
Thirty-five years ago, the Lake Placid Olympic Games made Craig a household name. After protecting the American goal from the Russians and then beating Finnish hockey team to win Olympic gold, Craig was shown, draped in an American flag, skating around the ice, looking for his father in the stands.
This week, Craig announced he is selling virtually all of his memorabilia from the 1980 Olympics. His gold medal, game-worn jerseys from the last two games, his skates, pads, stick and more.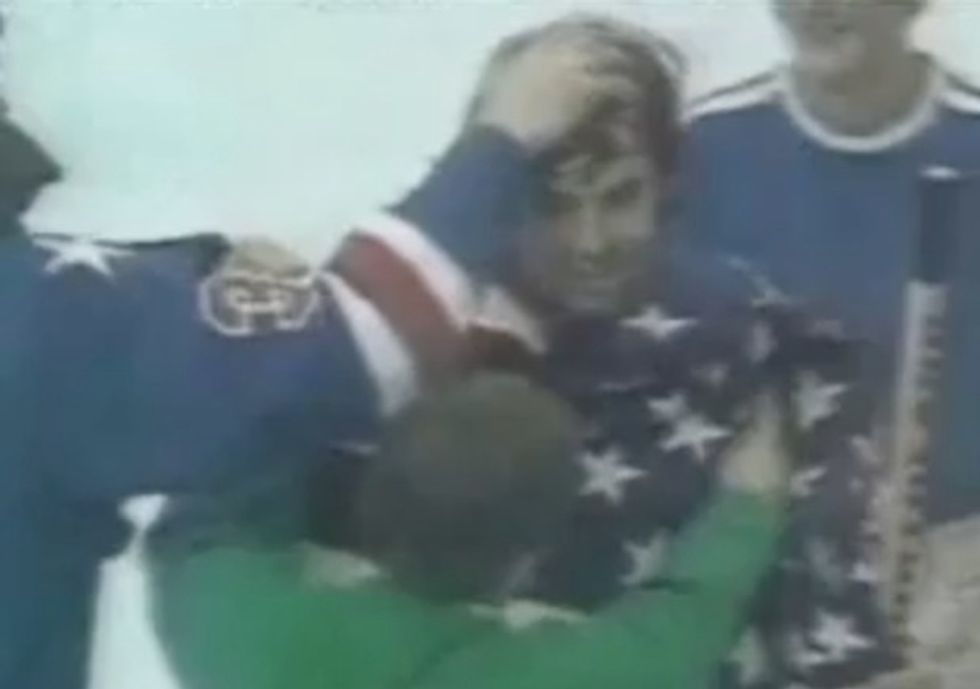 Image source: YouTube
Craig's collection is being handled by Lelands, a group known for trading in important sports memorabilia. While Lelands typically auctions memorabilia to the highest bidder, this is a sale — and all of the items are being sold as a package.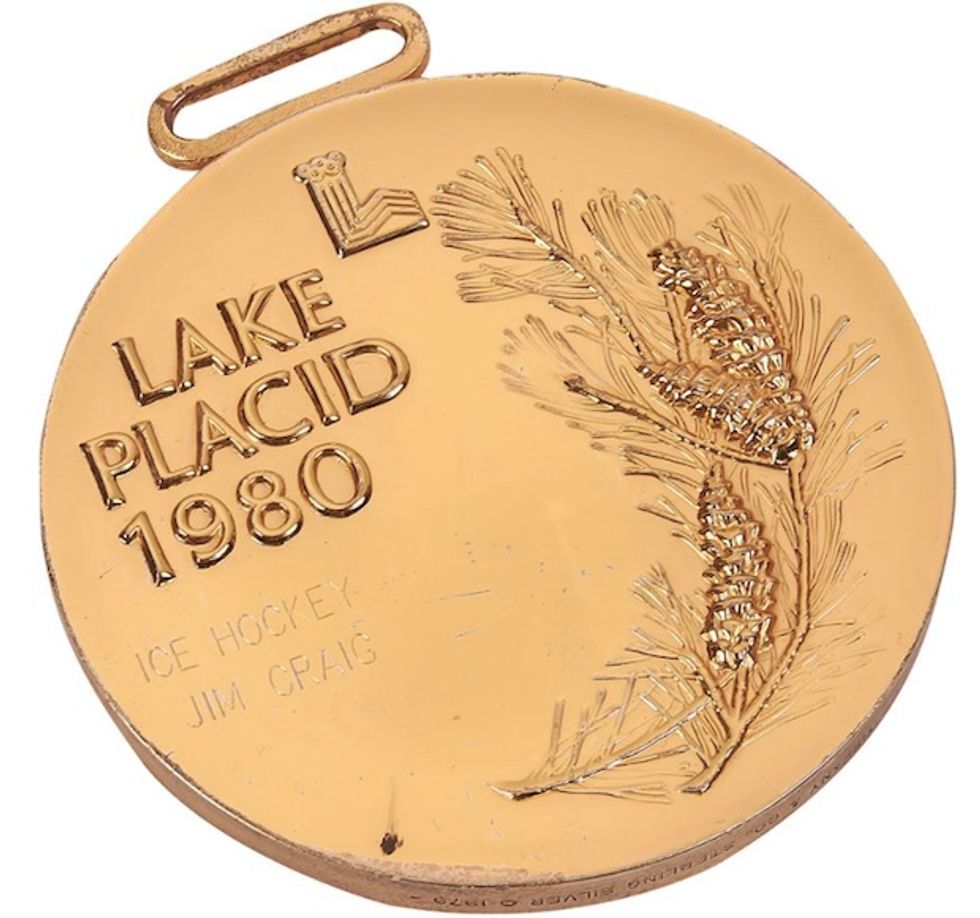 Image source: Lelands.com
Why would Craig put his amazing collection of sports memorabilia on sale? In an interview with ESPN, Craig hinted that concerns about keeping all of it safe and secure was weighing on his mind. He told the sports network, "Unfortunately you think about this stuff getting stolen all the time."
The sale starts on August 1 and according to Lelands it is "first come, first served." Appraisers have placed values on each of the items in the collection. The top four lots — the gold medal, the two jerseys and the American flag — are all valued at $1 million or more.
According to ESPN the current highest price paid for a piece of Olympic memorabilia was the $1.46 million paid for Jesse Owens' 1938 gold medal, purchased by billionaire Ron Burkle.
Editor's note: This post was updated.
__
Follow Mike Opelka (@Stuntbrain) on Twitter.