Sebastian Reyes was celebrating Chile's win in a major soccer tournament last month when he reportedly tumbled over a balcony railing, plummeting 17 floors to the ground — and survived.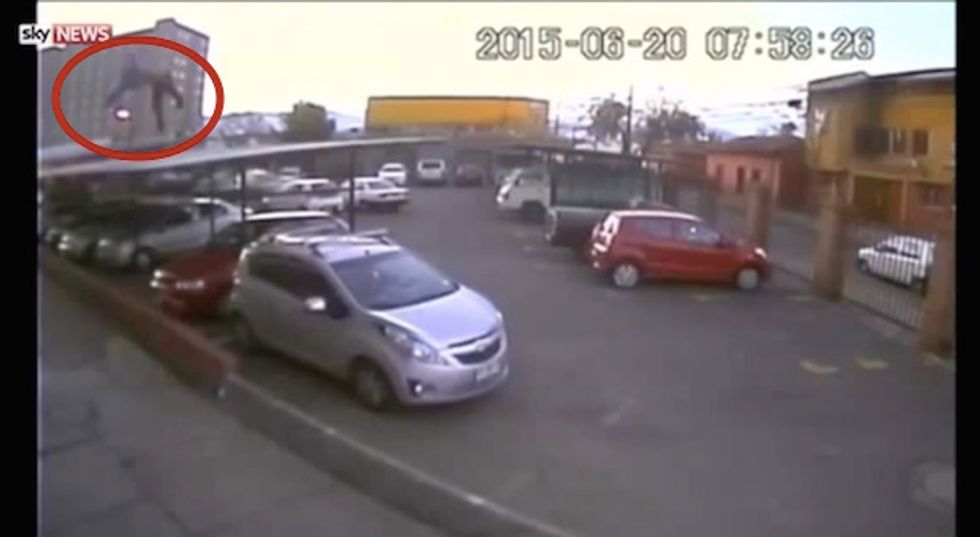 Image source: YouTube
Security cameras caught the 23-year-old's body hitting the aluminum roof of a carport, ripping through the metal before bouncing off the hood of a car and landing on the pavement in the June 20 incident, Sky News reported.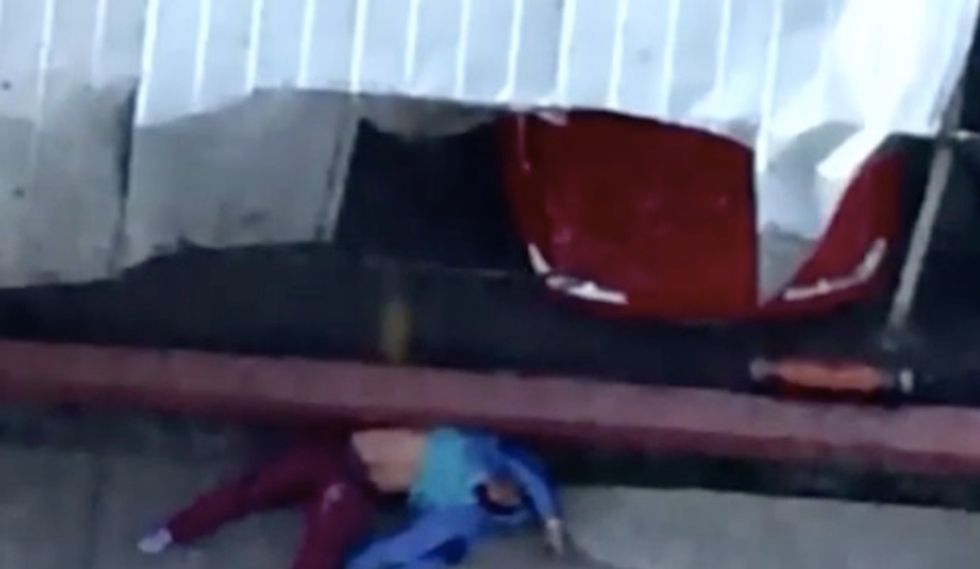 Image source: YouTube
Reyes was transported to the hospital in critical condition and treated for a fractured pelvis and a broken femur. He was released from the hospital one month later and revisited the apartment with a local news crew.
"I felt the fall, but nothing else, and I didn't wake up. I woke up in the hospital," he said, according to Sky News.
Watch the video showing the fall and Reyes' return to the scene of the accident:
Incidentally, Reyes has a tattoo on his left forearm that reads, "Dios no me Abandonones," or "God did not abandon me."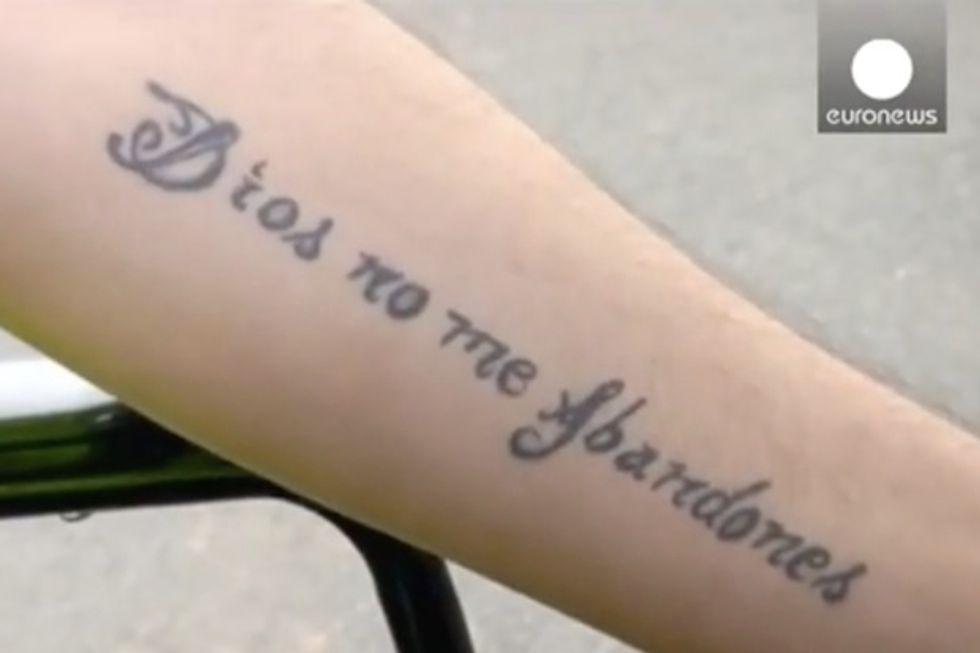 Image source: YouTube
—
Follow Mike Opelka (@Stuntbrain) on Twitter