Tara Miles turned on her bathroom faucet and more than just water came out.
"That's worms! That is so worms!" neighbor Tammy Early, whose sprinkler system was clogged by the creepy crawlies this week, told KHOU-TV. "Oh my God, I'm freaking out right now."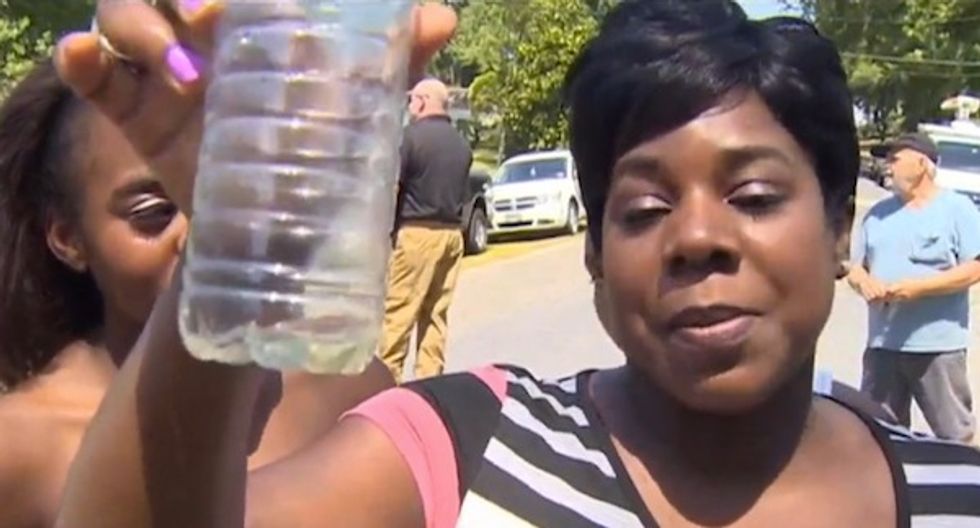 Tara Miles holds up a bit of water that came from her bathroom tap with worms in it. (Image source: KHOU-TV)
The wormy water is coming out of the residential taps for some people living in the Woodland Acres subdivision in Old River-Winfree, Texas, a suburb of Houston.
Sandy Cook told KTRK-TV she unscrewed her faucet filter and found it full of worms.
"This is gross," Cook told the news station. "This is just gross."
According to KHOU, about 30 residents turned up at their water utility holding evidence of worms of different colors and sizes that came out of their taps.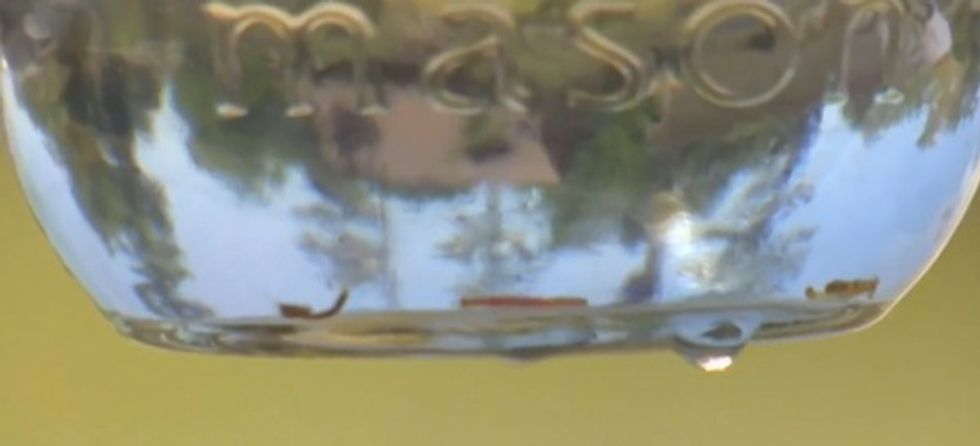 A close look at the tiny worms affecting some residents in a Houston suburb. (Image source: KHOU-TV)
The private utility, J&S Water, told KHOU that it recently flushed its system after a power outage over the weekend. J&S told the news station that its own tests did not reveal any worms, leading them to think another source, like pipes, are carrying them.
Miles disagreed.
"For the record, we have replaced our pipes over and over again and it is PVC pipe. There's nothing coming from our pipes," she told KHOU.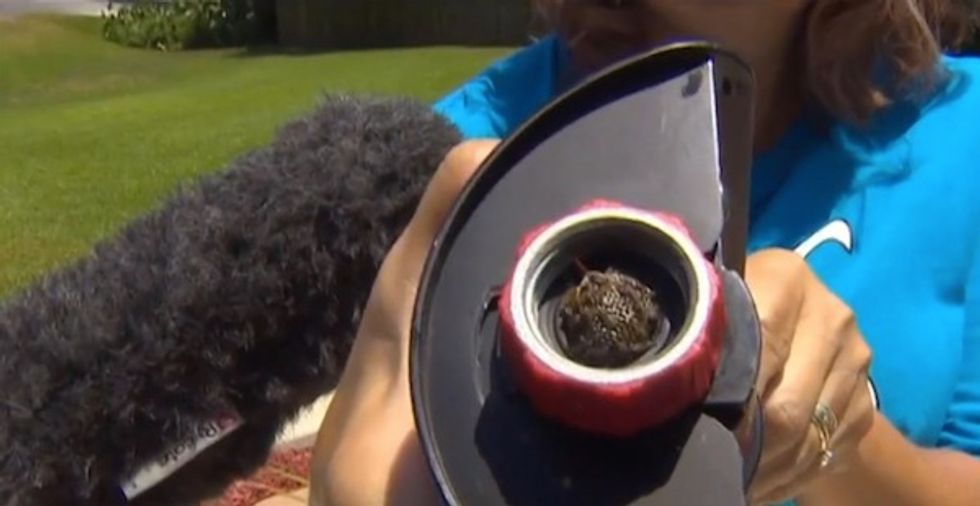 Tammy Early said the worms clogged her sprinkler. (Image source: KHOU-TV)
With environmental crews unable to visit the affected area until the end of this week, Mayor Joe Landry offered bottled water and a location for worm-free showers.
"It's not good enough but what can you do," he told the news station.
J&S is advising affected residents to boil their water in the mean time.
Watch KHOU's report: