That didn't take long.
After a video hit the Internet on Thursday featuring 1,000 musicians in a field playing Foo Fighters' "Learn to Fly," the clip immediately went viral, amassing a stunning 7.4 million-plus views (and counting) as of Friday evening.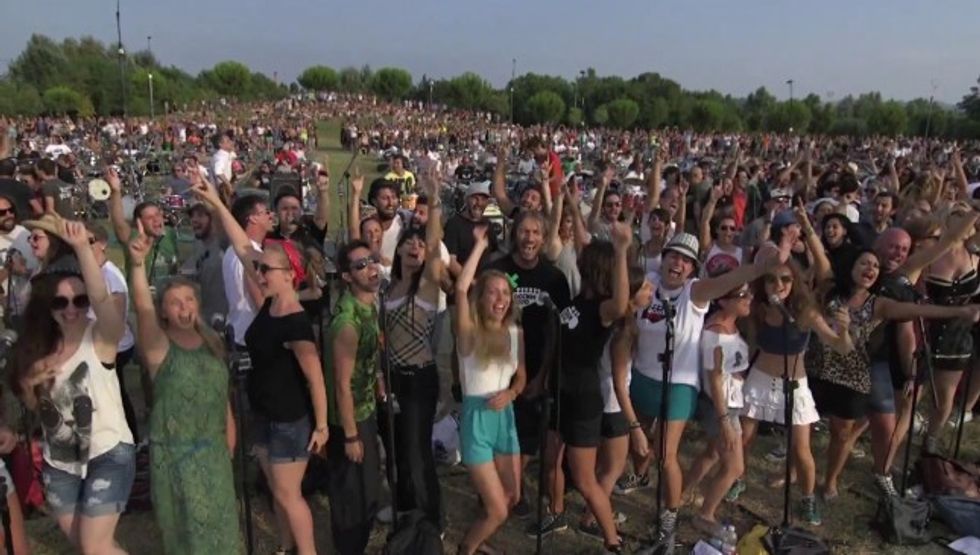 Image source: YouTube

The idea was to impress and entice the band to play a Foo Fighters-starved region of Italy, which hasn't seen the rockers on its soil since 1997.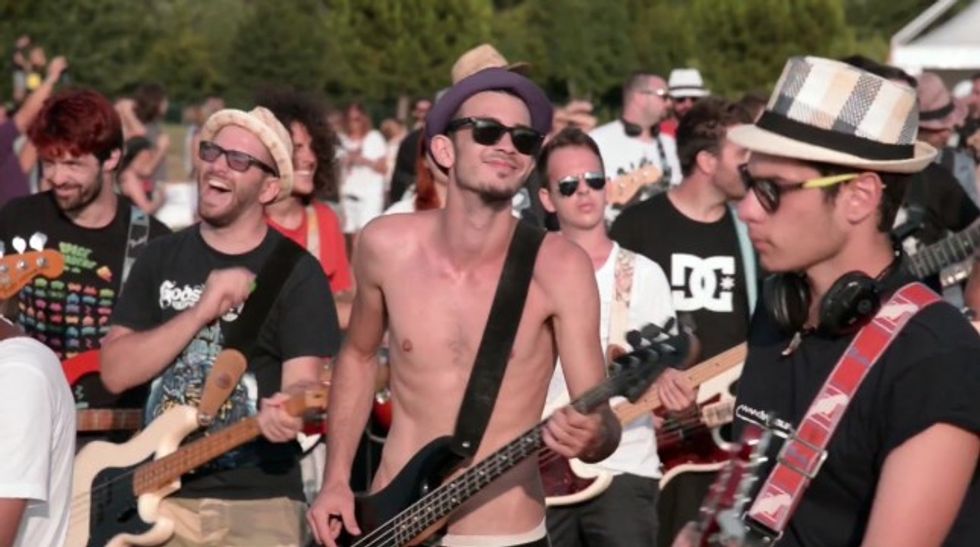 Image source: YouTube

Indeed Foo Fighters were impressed, posting this note to Twitter on Thursday:
Che bello, Cesena.... https://t.co/o3ThIE4QYV #Rockin1000

— Foo Fighters (@foofighters) July 30, 2015
But was the band sufficiently enticed?
Well, on Friday the group posted another social media message, this time featuring a video of leader Dave Grohl addressing the town of Cesena — in Italian no less:
One Facebook user translated Grohl's words in this way: "Hi, Cesena! I am David, hello. I'm sorry, I don't speak Italian. Only a little, a little. That video — but how beautiful! Very beautiful. Thank you very much [literally: a thousand thanks]. We are arriving [coming], I promise. We'll see each other soon. Thank you very much. I love you. Bye."
The one-line Facebook message which reads, "Ci vediamo a presto, Cesena…. xxx Davide" is auto translated as, "See you soon, Cesena.... David xxx"
Here's another look at the passionate performance put on by Rockin' 1000 that's captured worldwide attention. (Content warning: After the song, there's a speech that includes a smidgen of profanity):
This story has been updated.
—
Follow Dave Urbanski (@DaveVUrbanski) on Twitter