A former national security adviser to President Bill Clinton wrote an email to Hillary Clinton in 2009 advising the then-secretary of state how to deal with Israeli Prime Minister Benjamin Netanyahu if he continued to "be the obstacle" in negotiations with Palestinians.
The email from Samuel Berger advised Clinton on how to navigate the waters with Netanyahu and Palestinian leader Abu Mazen.
"Going forward, if Bibi continues to be the obstacle, you will need to find the ground from which you can make his politics uneasy," the September 22 email said. "I think you can do that even with current concerns in Israel about US posture."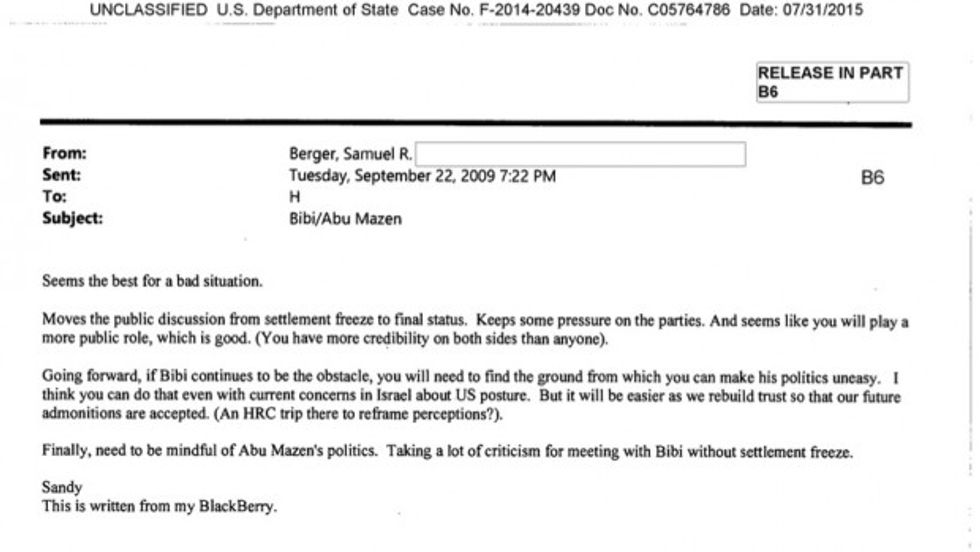 Image source: State Department
Berger floated the idea that Clinton possibly take a trip there to "reframe perceptions."
The release of the email was part of a new batch of messages released Friday by the State Department.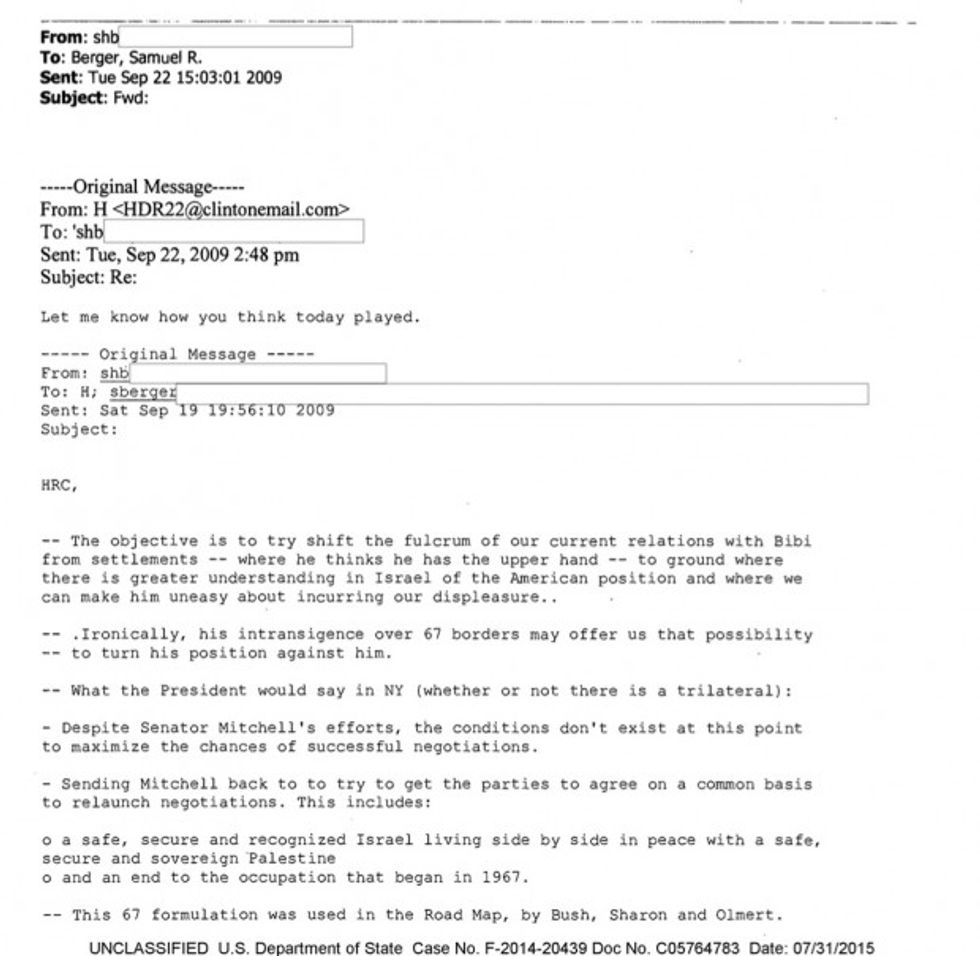 Image source: State Department
Days earlier, Berger had suggested she "try to shift the fulcrum of our current relations with Bibi from settlements" to one "where there is greater understanding in Israel of the American position and where we can make him uneasy about incurring our displeasure."
Days later, President Barack Obama addressed the United Nations calling for a Palestinian state.
"The time has come — the time has come to re-launch negotiations without preconditions that address the permanent status issues: security for Israelis and Palestinians, borders, refugees, and Jerusalem. And the goal is clear: Two states living side by side in peace and security — a Jewish state of Israel, with true security for all Israelis; and a viable, independent Palestinian state with contiguous territory that ends the occupation that began in 1967, and realizes the potential of the Palestinian people," Obama said at the time, according to a White House transcript.
Clinton emailed Berger later that day, "Let me know how you think today played."
–
Follow the author of this story on Twitter and Facebook: