The Middle East Media Research Institute recently posted stunning video of a sheikh preaching radical Islam -- focusing particularly on the glories of martyrdom and how to attain 70 virgins in paradise -- with a group of young children in Jerusalem.
Many similar videos leave viewers sitting in horror, wishing they could reach through the screen to interfere. In this case, an apparent Arab passerby interfered on the viewer's behalf.
"Listen, sheikh," he interrupted. "They do not understand what you are saying. They are children."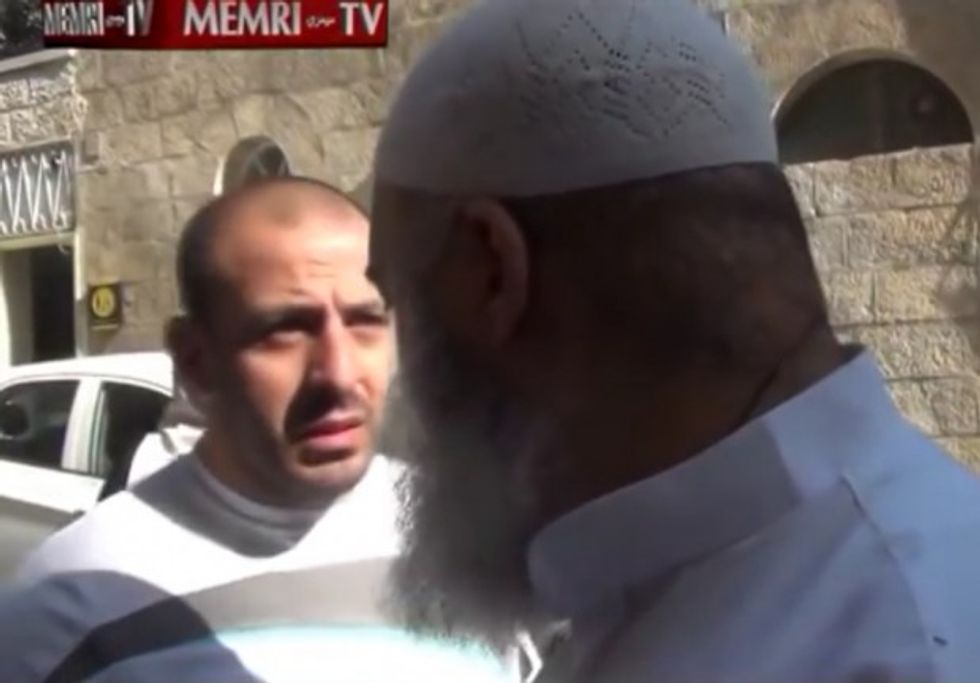 Image via MEMRI-TV
The sheikh responds by urging the children to yell, "Allah Akbar!" The children do so without hesitation, screaming the phrase multiple times.
"Shame on you," the man continues, undeterred. "You can teach these lessons to [adults] like us, not to them. Look at these children! Look what you are planting in their minds."
But the sheikh waves the man away, telling him: "May Allah reward you." The sheikh then continues to indoctrinate the children, leading a chant: "We shall sacrifice our souls and our blood for you, Al-Aqsa!"
The video later shows the children yelling anti-Semitic phrases and praise for martyrs at people walking by.
You can watch the complete video, below: