It started when 38-week pregnant woman Amby Johnson had a "really bad contraction" on Friday.
The Seattle woman said she "decided to go around the speed bump to avoid any further pain" when she "saw the lights." She was being pulled over.
The events that followed not only surprised Johnson, but thousands of others around the Internet. Instead of giving her a ticket for outdated plates, an officer who arrived on scene helped her install the new ones sitting in her backseat.
The photo Johnson posted online has since been shared thousands of times online.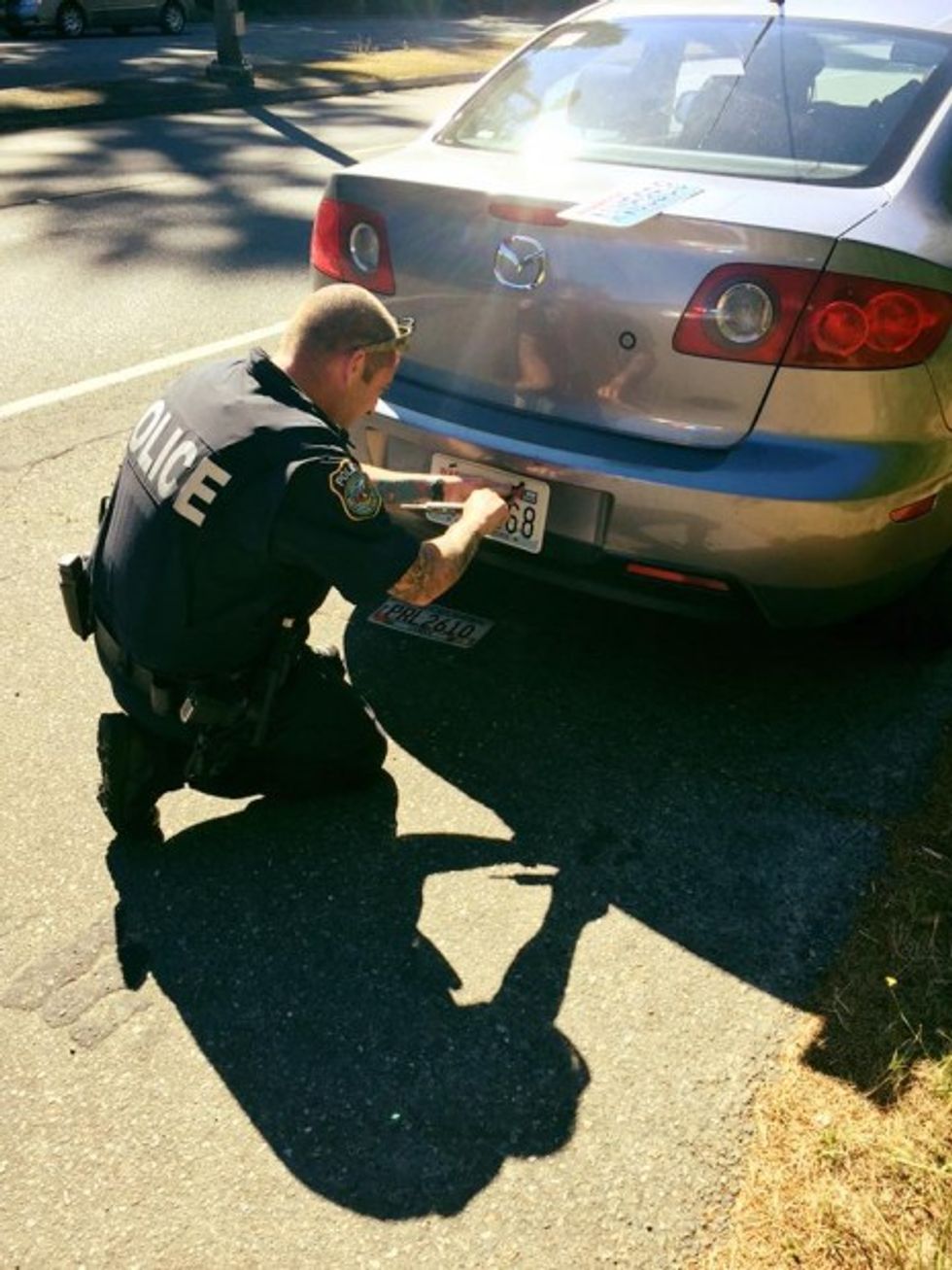 Image source: Facebook
Johnson explained in a statement to KIRO-TV that after being pulled over a female Navy MP stepped out of the car.
"She told me why I was pulled over and was very nice about it. She asked for all the paperwork for a normal pull over and I gave her my license, registration and insurance," Johnson recounted. "She informed me my plates were expired and I reached to my back seat and showed her that I had the new ones, my husband just had not had the time to put them on. He's in the Navy and sometimes he works long days and I don't wanna bother him to put them on."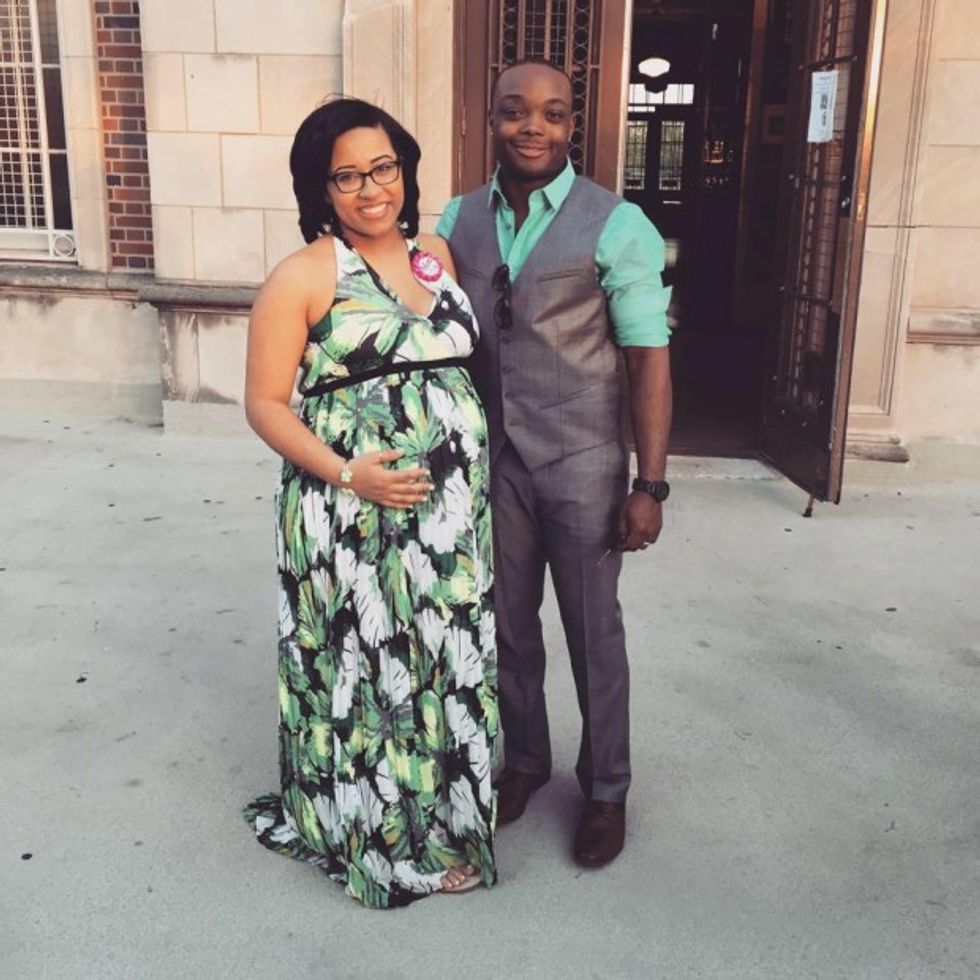 Amby Johnson and her husband. (Image source: Facebook)
"I'm 38 1/2 weeks pregnant and I still go to work as a caregiver. So my back is already worn out from being pregnant and assisting clients with bathing and transfers also take a toll on me. Bending over to put them on myself was definitely out of the question," she added.
Johnson wrote that a few moments later "another car pulled up" and a man with a "uniform on that said police" stepped out.
"I for sure thought I was gonna get a few tickets then," she said.
Instead, Johnson explained her situation to the officer, the man identified as Jimmy Allen said he would help her install the plate himself.
"He was so polite and said yes he just had to make sure he had the right tools. He changed the plates for me and the MP made a statement saying 'Officer of the year.' I thought to myself like I should have her take a picture and post this on Facebook," Johnson wrote.
Johnson explained why she wanted to post the photograph online.
"Today you don't hear about the officers who actually do good, but I wanted to be one of the people to give credit when it's due," she said. "It went viral so fast and I was so shocked. He deserves it."
[sharequote align="center"]"Today you don't hear about the officers who actually do good..."[/sharequote]
There is one thing, however, that has bothered her since the story went viral.
"It bothers me so bad that majority of the shares have the heading WHITE OFFICER helps BLACK WOMAN," she wrote. "I'm half white and half black. It's so sickening to read the comments from people sharing and they make comments like 'and then he shot her.'
"Just see the story for what it is. A good officer helping out a woman. No race."
—
Follow the author of this story on Twitter and Facebook: