While at a Koch donors summit, Wisconsin Gov. Scott Walker once again addressed his thoughts on President Obama's faith — saying he takes the man at his word.
The Republican 2016 hopeful reiterated Saturday night in California that his answer has remained unchanged on whether or not he thinks Obama is actually a Christian. Walker said that while he cannot be sure, he "presumes" the president is, according to the Washington Post.
"I've never asked him about that," Walker said. "As someone who is a believer myself, I don't presume to know someone's beliefs about whether they follow Christ or not unless I've actually talked with them."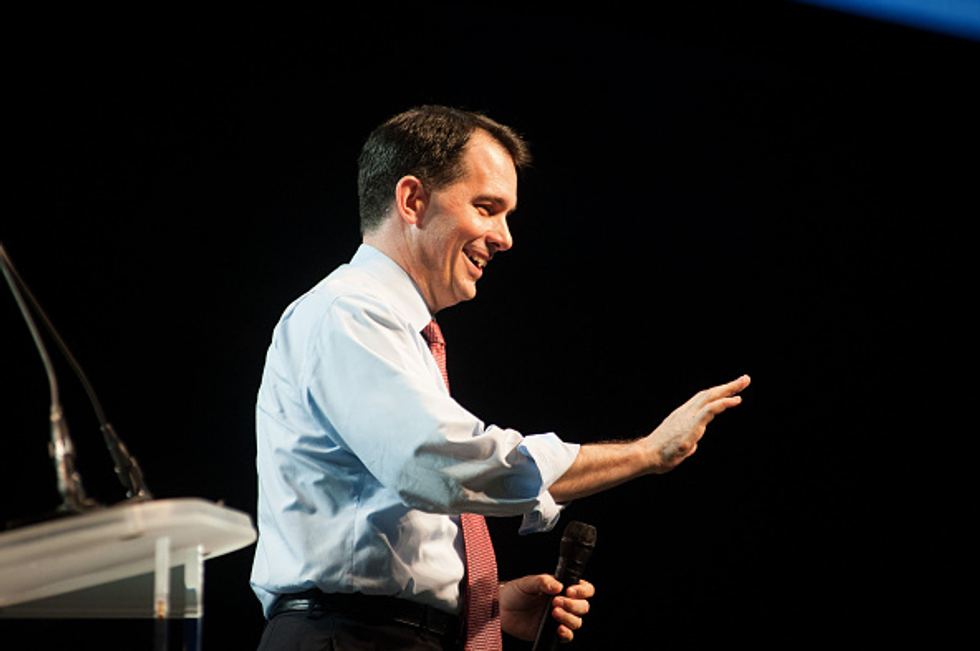 DENVER, COLORADO - JUNE 27: Scott Walker waves during the Western Conservative Summit at the Colorado Convention Center in Denver, Colorado on June 27, 2015 in Denver, Colorado. The Western Conservative Summit attracts thousands of conservatives and a number of prominent politicians; this year the lineup includes Rick Santorum, Mike Huckabee, Carly Fiorina, Ben Carson, and Scott Walker. (Photo by Theo Stroomer/Getty Images) 
"He's said he is, and I take him at his word," Walker said during the question-and-answer session with about 400 big Republican donors.
Obama has repeatedly proclaimed that he is, in fact, a Christian and attends Christian church services.
This isn't the first time Walker has been asked to speculate about Obama's religious beliefs. In February, Walker had an almost identical answer to whether or not the president is a Christian.
"I've actually never talked about it or I haven't read about that," Walker said then, according to the Washington Post. "I've never asked him that."
"You've asked me to make statements about people that I haven't had a conversation with about that," Walker then added. "How [could] I say if I know either of you are a Christian?"
(H/T: Washington Post)