Dr. Russell Moore, president of the Ethics and Religious Liberty Commission of the Southern Baptist Convention — the nation's largest Protestant denomination — believes that the undercover Planned Parenthood videos that allegedly show doctors discussing the sale of fetal tissue could have a profound impact on the nation's abortion debate.
"Some consciences are being pricked and awakened by this, and I think this just might be an impetus to a rejuvenated pro-life movement in this country," Moore recently told The Church Boys podcast. "People are seeing something with their own eyes and hearing things with their own ears, and it's not just theory anymore."
While he said that he assumed he wouldn't be "shocked" by the videos based on his work in the pro-life movement and his knowledge of Planned Parenthood, Moore said that he found himself absolutely stunned after viewing the undercover clips.
"I just had to sit in silence for awhile after seeing all of these videos," he said.
The Southern Baptist leader and ethicist, who also discussed his new book, "Onward: Engaging the Culture Without Losing the Gospel," described what he believes are the most concerning trends both inside and outside of the Christian realm.
Listen to Moore below (interview starts at the 46:00 mark):
Among believers, Moore said that fear is a profound problem, as many Christians either want to withdraw from the culture or find themselves angry and ranting over recent changes in the landscape.
"The most concerning trend that I'm seeing in the church is fear. I see a lot of Christians who are hand-wringing when they look at the culture around them," he said. "If we really believe what we say we believe — that the Gospel is the power of God and salvation — [then] we shouldn't be hand-wringing people when the culture around us starts to see Christianity as antagonistic and strange."
Outside of the church, though, Moore said that there is a larger-scale issue at play: a "sense of radical autonomy that 'I'm my own Lord, my own creator, my own God.'"
While the Baptist leader said that this isn't new, he believes that it's a problem that's driving many of the current questions and dilemmas in the public square. He also warned that Christians should avoid internalizing language that is used by the people who dislike Christianity — such as statements that believers are "on the wrong side of history" on various issues.
"And if we start to actually believe that, then we become frantic and fearful," he said.
Moore encouraged Christians to find the areas in which the agree with their opponents, citing sexual freedom as an example of an issue that many people differ on, but that most individuals can find at least some common ground on.
"There really aren't very many people in American life who would say, 'Complete laissez faire,'" he said. "They would say some things are moral, some things are immoral."
With that in mind, he said that there's a good opening for believers to come in and discuss those issues and ask why people are embracing certain moral parameters, though he encouraged people to be in it for the long haul.
"One of the mistakes we sometimes make when we're arguing with people ... we assume that the way people change is loosing the argument in the moment," Moore said, calling such a dynamic quite rare. "Usually it's a longterm thing when people start thinking through issues."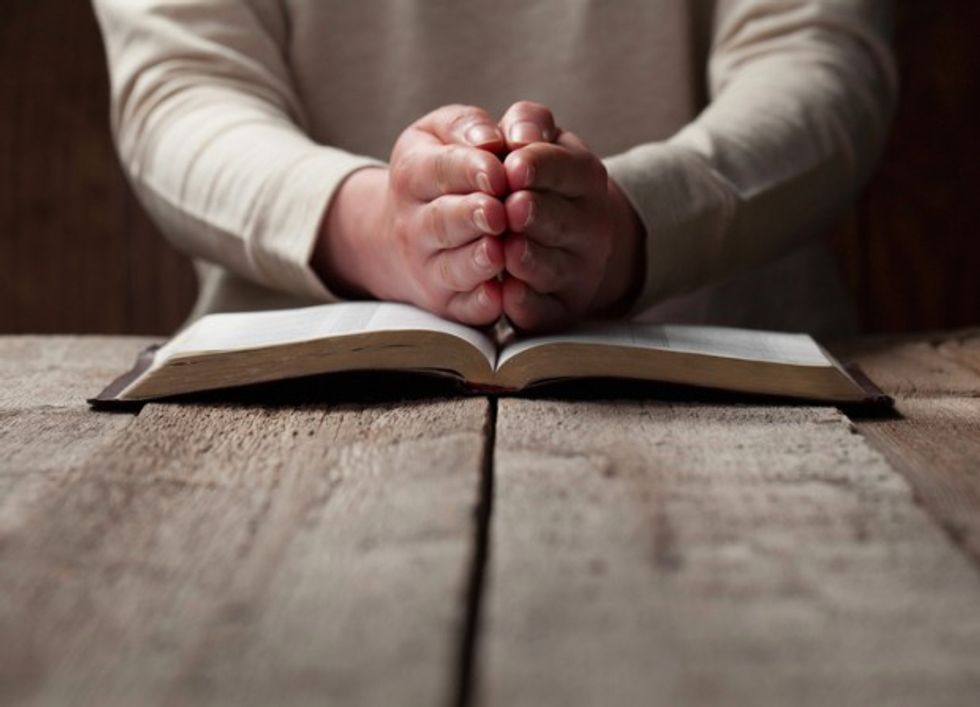 Photo credit: Shutterstock
When it comes to the battle over cultural issues, Moore said that it's essential for Christians to look into the future, as combating a problem while failing to consider impending cultural tides can be incredibly problematic.
He cited the example of pornography, noting that believers made headway with making a case against it years ago. The problem? They failed to see what was coming down the pike.
"There was a digital technology coming right behind that would make porn ubiquitous with an illusion of anonymity," he said, noting that the digitization of smut took the church off guard. "We have to be paying attention to not just what's happening right now [but] what could be right in front of us."