A group of active soldiers are trying to find the former Marine who anonymously picked up their $52 restaurant tab at a restaurant in Tacoma, Washington. It was a simple gesture, but it made a huge impact.
One of the soldiers took a photo of the receipt, which contained a note, and posted it on social media Monday, KING-TV reported.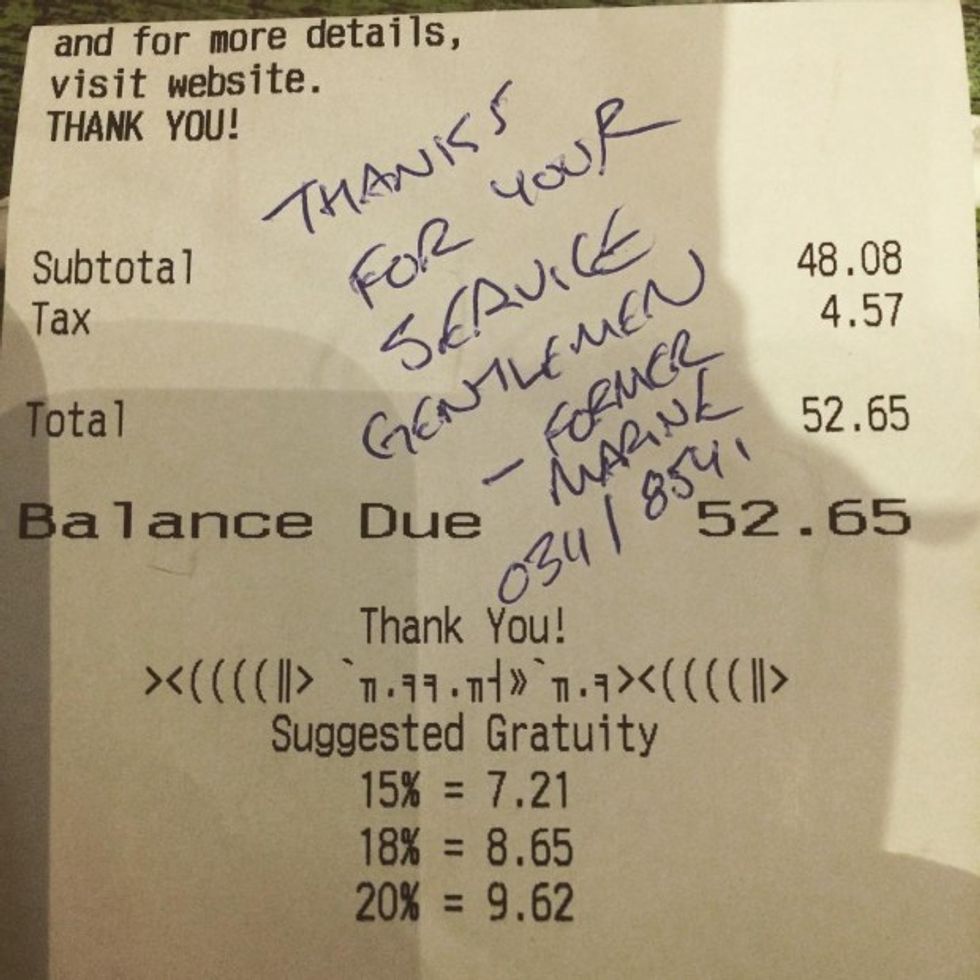 Image source: Instagram

"Thank you for your service, gentlemen. – former Marine," the note read, just above the $52.65 bill total.
Instagram user "sgtseahawk" posted a photo of the receipt on Instagram, with a note of gratitude.
"Every time I think that no one cares that I'm a soldier or about my sacrifice, someone redeems my faith in society. Thank You "former Marine" for your sacrifice and generosity! HOOAH!!!" the user posted.
A Seattle Craiglist ad with the headline "Thank you former Marine" also showed a picture of the receipt, along with the same caption that appeared in the original post on Instagram.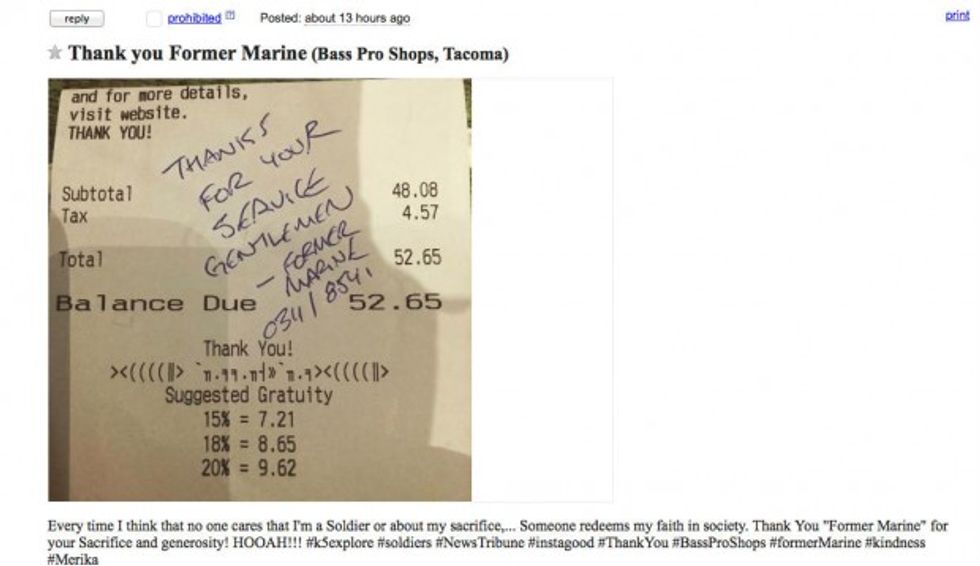 Image source: Craigslist
(H/T: KING-TV)
– 
Follow Jon Street (@JonStreet) on Twitter