As the unimaginable evils of the Islamic State continue to ravage areas of Iraq and Syria, Iraqi resident Barazan Azeezi is among those who claim that Jesus appeared to him in a supernatural and unique way that has forever changed both his life and his perspective.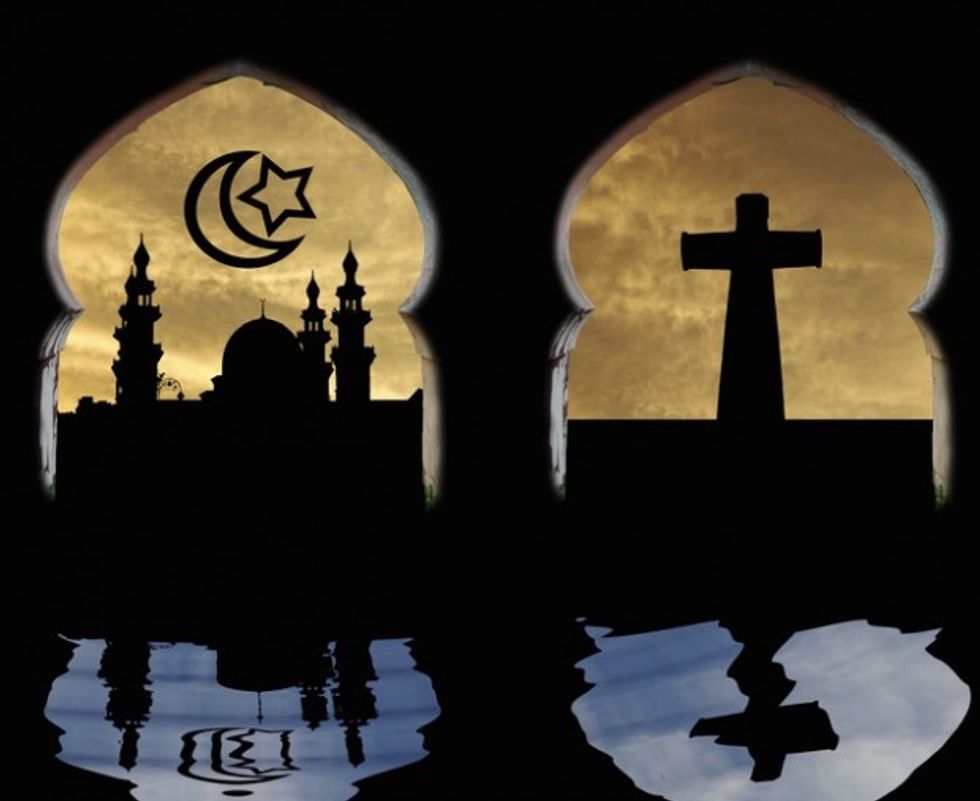 Photo credit: Shutterstock
"I was a devote Muslim and often preached, but there was something missing. There was something empty about Allah and the Koran," he recently told the Christian Post. "Jesus appeared to me in a dream and open my eyes ... what has missing was His love and peace."
After getting his hands on a Bible, Azeezi began to read and embrace Christian scripture, claiming that he transformed from a "violent person" who was motivated by fear of Allah to someone to "began to love the true God and see his truth."
The cost for this conversion was profound, though, as he said that his family members were angry and threatened him.
"In the beginning, my family thought I was joking and claimed that I was going mad," he said. "After months of debates, they started to threaten to kill me. ... It was God's grace that helped me overcome the fear."
Azeezi recounted the story of an Islamic State fighter who claimed that he saw a light appear when he was sent to demolish a Christian church — a light that spoke out and claimed to be Jesus.
"The fighter accepted him as Lord," Azeez said.
As TheBlaze previously reported, this is not the first claim made about a Muslim who reportedly encountered Jesus in a unique way.
Gina Fadely, director of Youth With a Mission Frontier Missions Inc., recently told the Voice of the Martyrs radio program how a missionary who works with her organization was introduced to an Islamic State fighter earlier this year who had admitted to killing many Christians before something happened that profoundly changed his perspective. 
"The fighter admitted that he had killed Christians and that he had actually enjoyed doing so," she said. "He told this [missionary] leader that he had began having dreams of this man in white who came to him and said, 'You are killing my people' and he started to feel really sick and uneasy about what he was doing."
Still, he continued as a member of the Islamic State. One day, as he was preparing to kill a Christian, the victim told the Islamic State fighter, "I know you will kill me, but I give to you my Bible." The fighter did end up killing the man, though he took the Bible and began reading it.
Fadely said that the Islamic State fighter then had another dream about the man in white — presumably Jesus — who asked the terrorist to "follow him."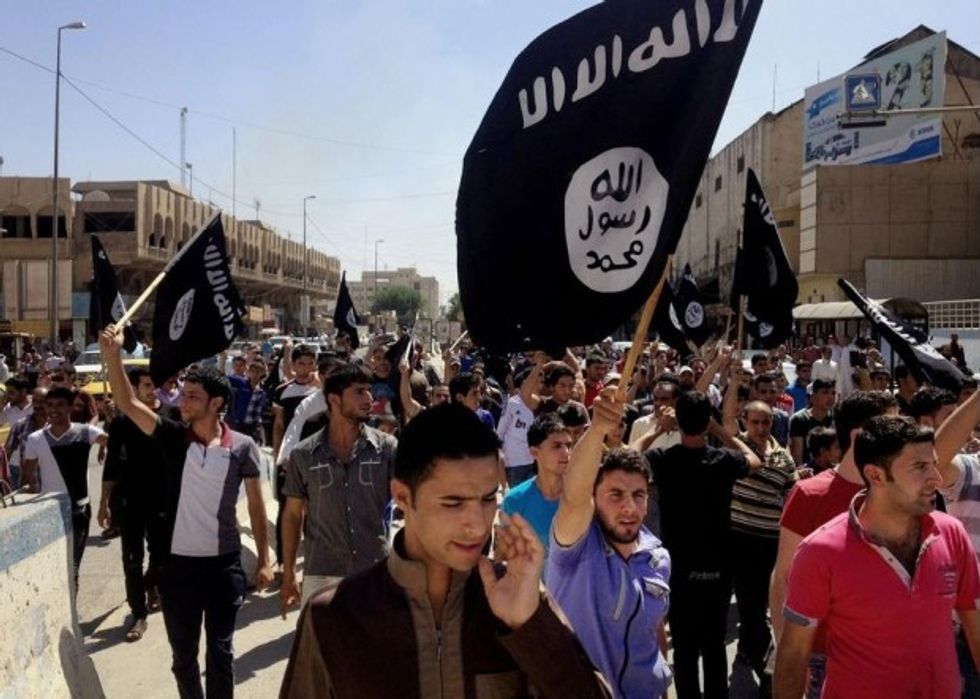 In this Monday, June 16, 2014 file photo, demonstrators chant pro-Islamic State group slogans as they wave the group's flags in front of the provincial government headquarters in Mosul, 225 miles northwest of Baghdad, Iraq. (AP Photo, File)
"[The former militant] was now asking to become a follower of Christ and be discipled," she said. "Perhaps this Christian will be like Saul."
As for Azeez, he told the Christian Post that he believes that the devil is working to prevent Christians in the region from hearing about God.
"I believe Satan creates chaos in the Middle East to stop the gospel from reaching our people. This is one of his last strongholds in the world and he won't back off easily," he said.
Read more about the story here.
--
Front page image via Shutterstock.com.