Vermont Sen. Bernie Sanders is within striking distance of former Secretary of State Hillary Clinton in New Hampshire, which holds the first primary in the nation, according to a poll released Tuesday.
Clinton is leading Sanders by just 6 percent – 42 percent to 36 percent – in the WMUR Granite State Poll, with a 5.9 percent margin of error, which pollsters at the University of New Hampshire Survey Center describe as a "statistical tie."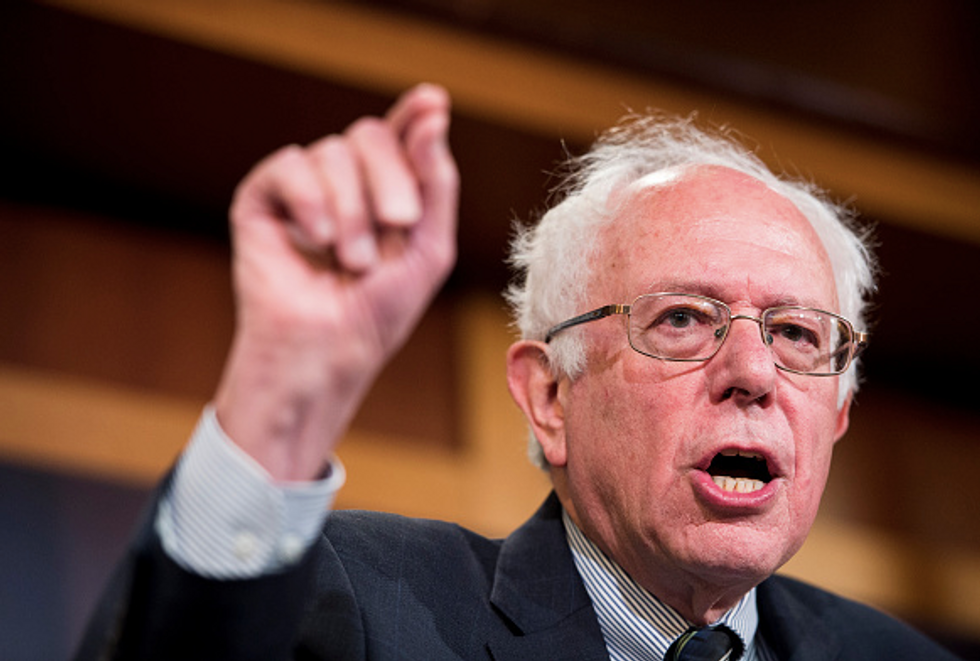 (Bill Clark/CQ Roll Call)
The UNH Survey Center polled 276 likely 2016 Democratic primary voters. Sanders was named as the most progressive by 59 percent, compared to 19 percent for Clinton. Sanders is also named by 43 percent as the candidate that "best represents the values of Democrats like yourself," while Clinton gets just 34 percent on that front.
Clinton gets 55 percent for the candidate with the "right experiences," while Sanders just picks up 17 percent on that question.
Vice President Joe Biden, who is not a candidate is at 5 percent. Other Democratic candidates, former MarylandGov. Martin O'Malley and former Virginia Sen. Jim Webb, are both at 1 percent.
Clinton has a substantial lead in every national poll over Sanders. In Iowa, the first caucus state, she leads Sanders by double digits in in most polls.