Police responding to a call about a domestic assault spread out to find the suspect.
The man they sought though was more visible than they initially might have thought.
A picture of two police officers in Grand Rapids, Michigan, has gone viral, showing them at the home's front door while a man was hiding in plain sight directly above them on the roof.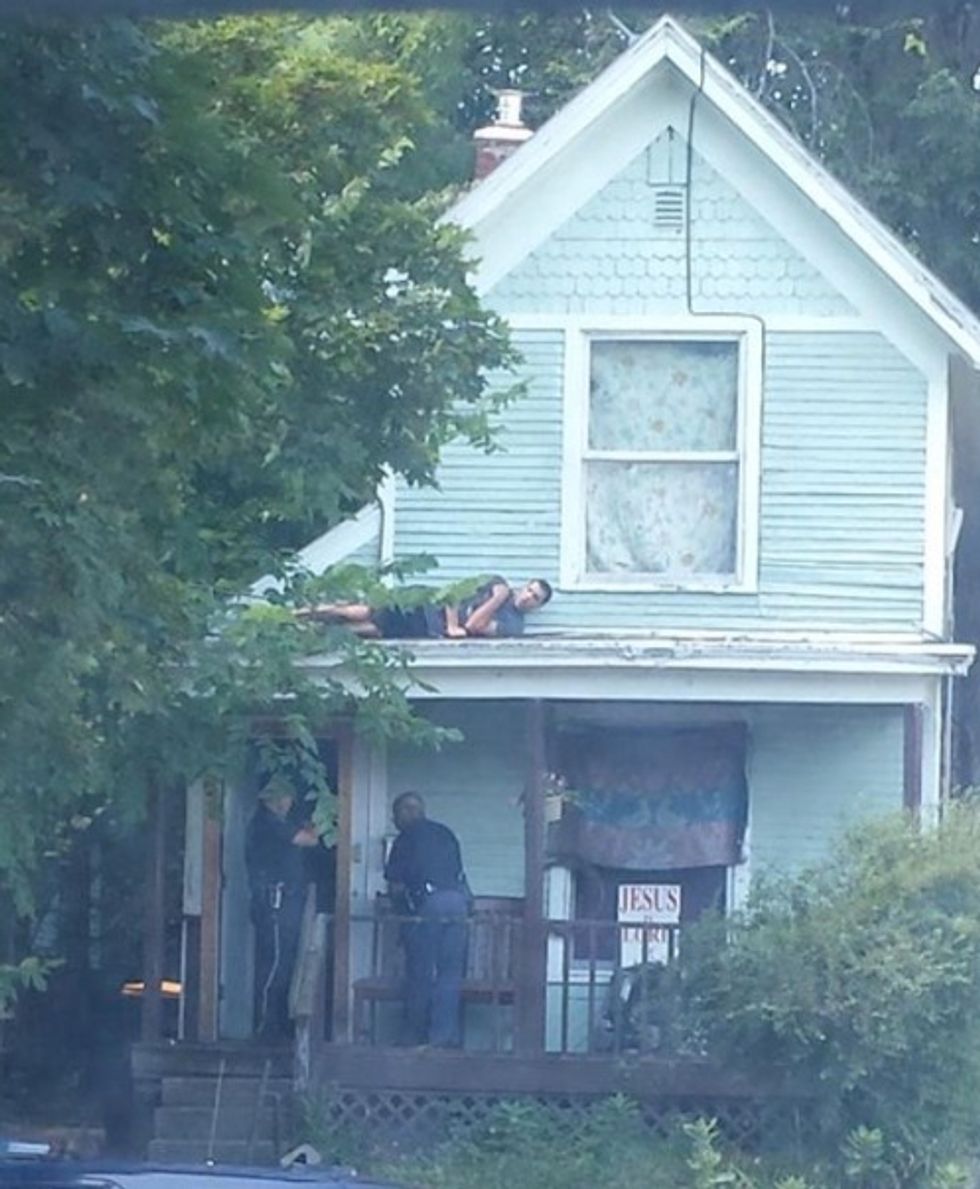 Image source: Alyson Wickens via Imgur
The image was posted to Imgur and Reddit this week, where it has been seen millions of times.
"They've been looking for him for 10 minutes," the user Richdakilla wrote on Imgur.
According to WXMI-TV, police said the photo appears to be from a July 31 arrest. Once the man on the roof was spotted, the officers radioed to other cops inside the home, the suspect came off the roof and was arrested.
Grand Rapids Police Sgt. Terry Dixon told MLive he hopes that the person who snapped the picture at least called the police before doing so to alert them to the man on the roof.
Alyson Wickens later emailed TheBlaze saying that this was her photo, which she posted to Facebook Friday.
"I was just taking a picture to send to my husband, letting him know the cops were across the street again. While reviewing the photo I looked and saw my neighbor on the roof and then put it in Facebook," she said. "They found him a few minutes later."
—
This story has been updated to include more information.