Surely you've experienced a first dose of Veronica-Pooh Nash Poleate — the woman behind the mega-viral "Summer Safety Tips" video, in which she reveals her hilarious secret behind not getting eaten by sharks.
In short, don't go in the ocean.
"The ocean is the shark's house," she said in the famous Facebook clip, which has been viewed over 13.6 million times since it was posted June 28.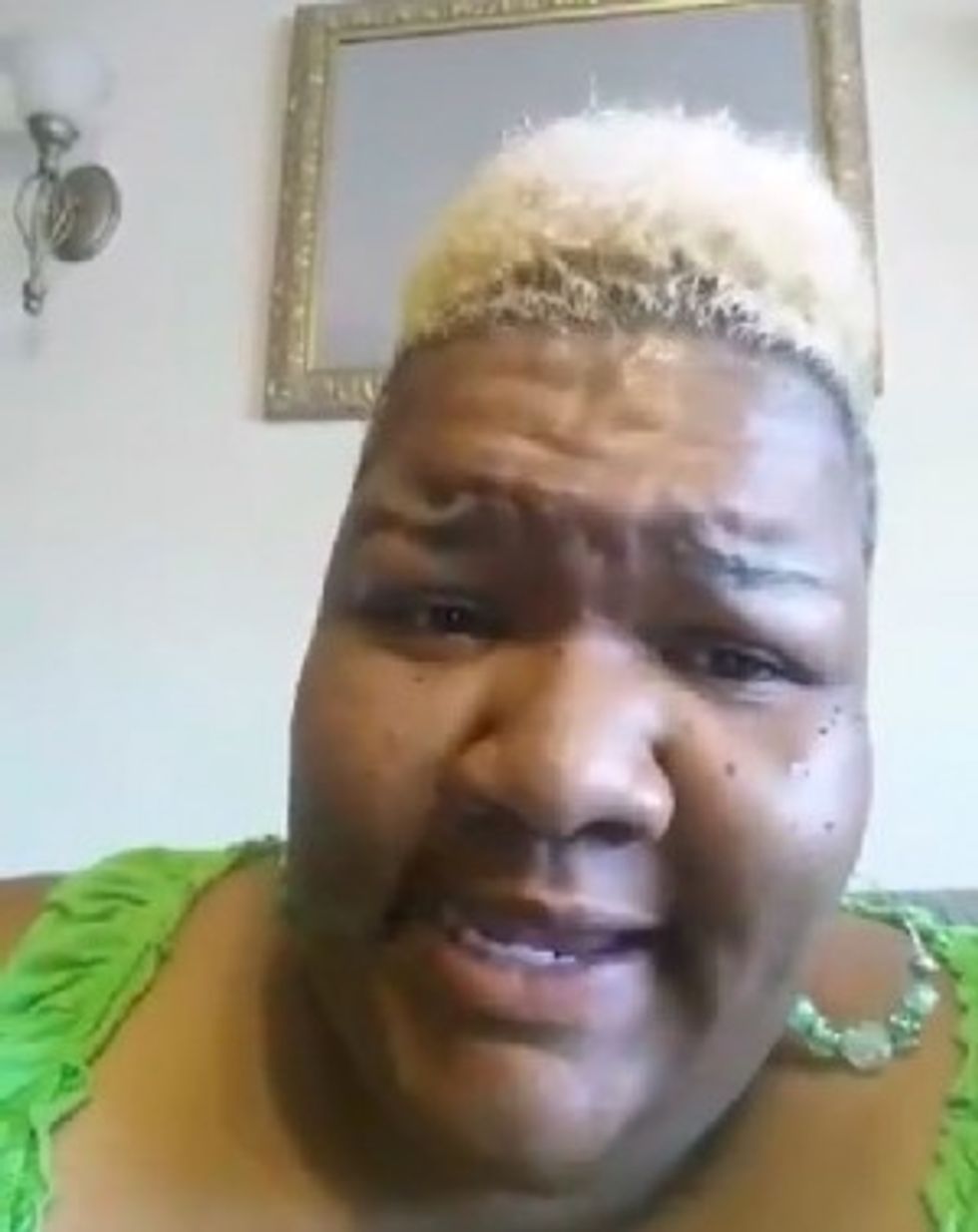 Veronica-Pooh Nash Poleate (Image source: You Tube)

Well, Poleate is back with more to-the-point video advice — and this time it's wisdom directed toward all clothes shoppers as a new school year draws near.
"Please make sure that you're getting clothes that fit," Poleate urges her Facebook followers in "Let's bring CLASSY back!!!"
"If I can see that you have a quarter in your pocket, then your pants or your shorts are probably a little too tight," she added. "Let's bring classy back, young ladies."
As for fellas whose "pants are on the ground at all times, I don't wanna see your boxers or your tighty whities. I don't want to see that. So if you have to walk ... holding your stuff up and you can't strike out and run if a dog get after you, then your pants are probably too big."
Poleate concluded by encouraging listeners to "be considerate of other people" when shopping for clothes. "Let's get the right sizes," she said. "Once you leave the mirror, it's our problem."
"God bless you, God love you, I love you," Poleate added, "and there's absolutely nothing you can do about it."
Her back-to-school video has been viewed nearly 360,000 times as its first day online closed out.
(H/T: WJW-TV)
—
Follow Dave Urbanski (@DaveVUrbanski) on Twitter